Late this summer, The Mat Yoga Studio will offer another 300-hour yoga teacher training. It was nearly three years ago that I went through the 300 Hour Yoga Teacher Training at The Mat, which was an incredible journey that took me far beyond the things I'd learned a few years prior in my 200-Hour training and offered me the opportunity to explore a topic of my choosing. How was that, one might ask?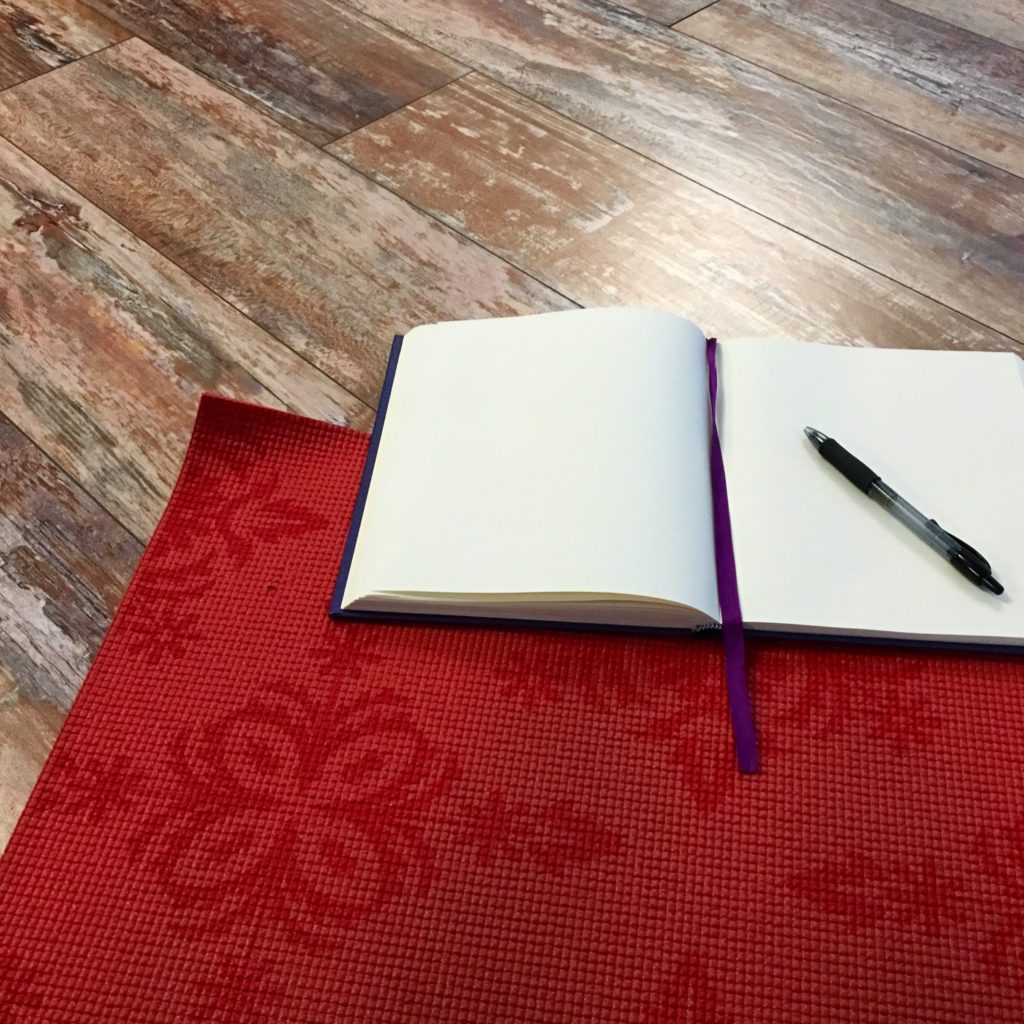 Each month we focused on something new for the crux of our weekend together. For my cohort, that was a weekend of mindfulness, restorative yoga, or kids yoga, to name a few topics. We learned from teachers who practiced these and had the opportunity to practice what we'd learned with each other.
There was also the opportunity to learn from yoga teachers based outside of our area, teachers whose names I'd heard of and was excited to have a weekend to learn from them when I may not have otherwise been able to travel to meet them for a workshop. While some of these teachers offered open workshops – events open to the community and not just the teacher trainees – we also had the opportunity for small group sessions which was truly a remarkable experience.
And about that topic of my choosing? As a part of the training, students are tasked with creating a workshop. It's a way to pull in the things learned throughout all the workshops, and tailored to – or further explore – an aspect of particular interest to the student. Some students have gone on to more fully develop these workshops and aspects of teaching. And to be honest, the idea of putting together a workshop tailored to my interests was a big part of why I signed up…along with the excitement of learning from so many wonderful teachers!
The other part – also a big one – was the opportunity to delve further into so many aspects of this yoga and mindfulness practice that I hope to maintain for many years to come.
The studio has an upcoming Open House for questions on July 10 (see the Workshops and Teacher Training page for the Dallas location for more information on both the training and Open House options). And if you are not planning to take the 300-hour training, it's still a great idea to keep an eye out on the dates of the training and the workshops offered, to see if there might be workshops open to the community.
This is the part of a series of posts for The Mat Yoga Studio, sharing my thoughts and observations as a student only. The views and opinions are my own experience.