Starting something new can be daunting. Even more so when it's done in front of or around others (or is this just me?). When I've started something new, I find myself wondering if I'm doing it "right", which when it comes to yoga, doesn't necessarily mean I'm doing it right for me. Or even right for me in that moment. For example, am I pushing myself because of the idea I might have in my head of how a pose should look rather than understanding that there are ways to build up to that pose? And even then, how it's right for me may not be what I have in my head, which might have come from a picture in a magazine or from someone who's body is built differently than mine.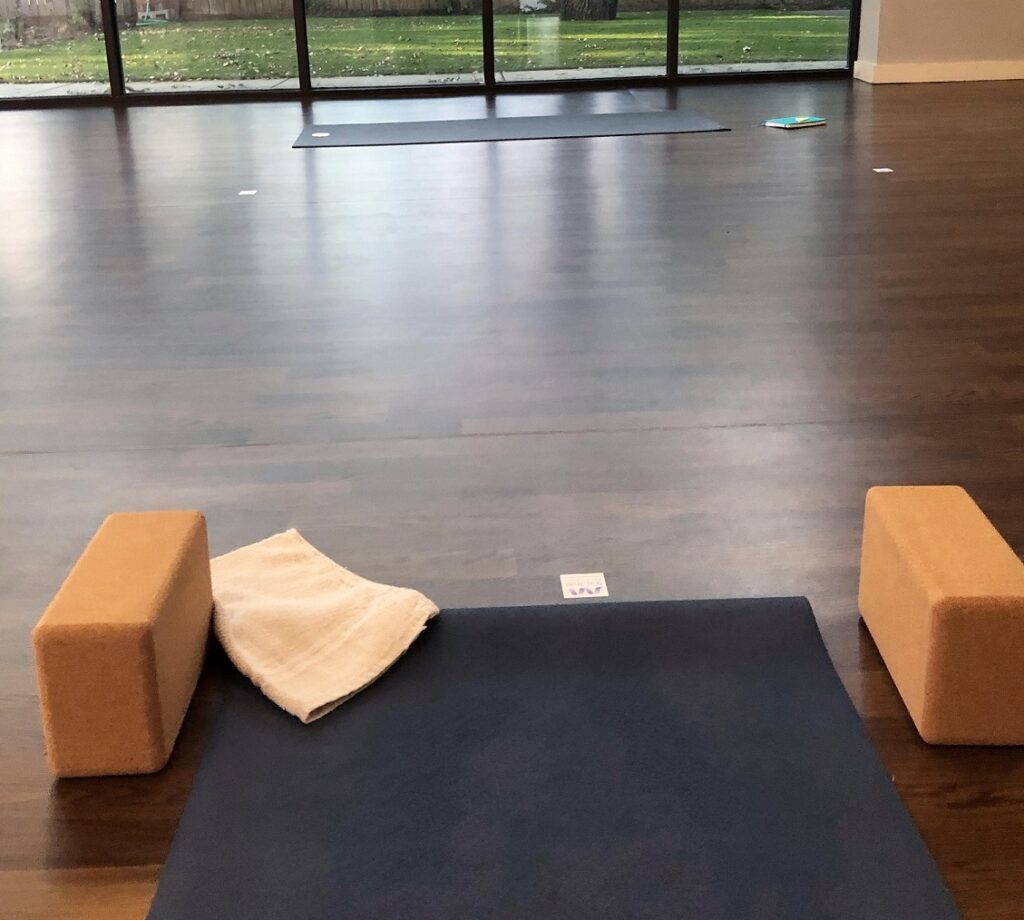 A great starting point is talking with the teachers, for modifications or tips. But if you're new to the studio, even that can sometimes feel a bit…daunting (there's that newness again). And perhaps even more so if you're also new to yoga as a practice.
Which is why I want to highlight a series at The Mat Yoga Studio. Their Meet Your Mat series is great for someone starting out on their yoga path – and even then, it can be such a great foundation to come back even if you've practiced for some time! The series is now only for a two-week commitment (one class a week) and offers the ability to have one-on-one attention to learn foundational poses. While you will also learn about alignment, this small group offers a great way to dive further into what might work for your body. And by being a part of a small group, you can also learn about how others find ways to settle into a pose.
In the years that I've practiced, when a teacher offers guidance to a student about a modification or even just another way of trying to come into a pose, my ears perk up. A part of that might be due to considering myself as a perpetual student, but it also comes from wanting to have a safe practice that I can maintain for years to come. So I listen for tips for poses, for adjustments and modifications to carry with me. The fact that this Meet Your Mat series is with a small group offers an opportunity to learn from your other classmates and the questions they may have around their practice and what works for their bodies. And from that standpoint, it is a great opportunity not just for new beginners, but for anyone who wants to come back and work on a foundation for practice.
The next series begins at the end of this month – May 22 – and keep an eye on the workshops' pages for upcoming series.
This is the part of a series of posts for The Mat Yoga Studio, sharing my thoughts and observations as a student only. The views and opinions are my own experience.