Here we are, still at the very beginning of a New Year! It's our time to begin to take action on the goals we set for ourselves. Maybe that's aspiring to read new books or to try new things, or maybe it's going back to class. Many studios seem to be starting their next 200 or 300 hour teacher trainings in January, at least those that are spread out over the course of many months, such as the one just beginning at Dallas' The Mat Yoga Studio, where I studied last year.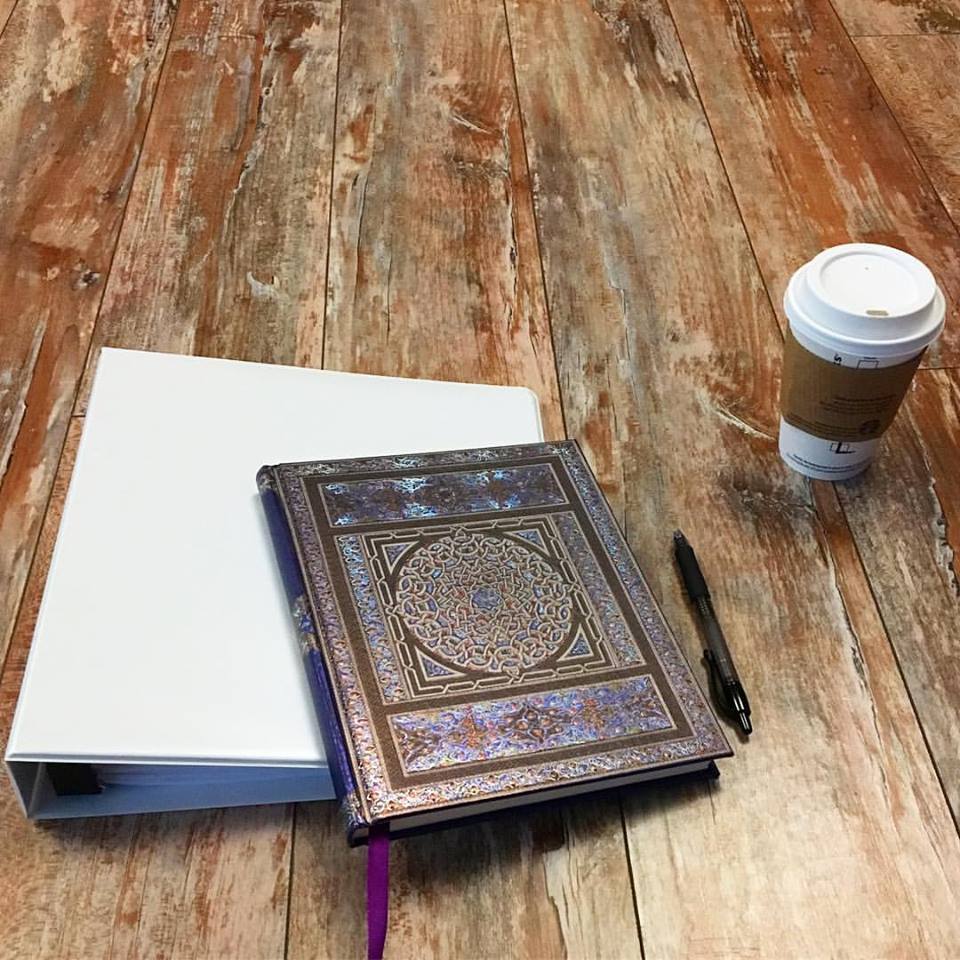 Seeing posts of new trainings tarting up, I started thinking about the things that helped me through my training. The truth of the matter is that yoga teacher training is a lot of work, and it's not just in the "classroom." But it's a lot of work in one of the best possible ways, and there is a lot that can be done to help absorb all the material learned and find that you've gotten so much out of the training.
Break it Down
In addition to studying several poses at a time, there are readings and writing assignments. Some of which may be required over a break between sessions. Use that time that you have! Do a little bit each day, whether that be studying a pose and its modifications, benefits or contraindications, reading a chapter or two, or research on your own. Take your time with these bite-sized pieces, and if you think of questions, write them down so you remember the next time you meet with your teacher and the group.
Flash Cards
Flash cards were such a help when learning a new language. I first used them back in high school French and have used them in foreign language studies ever since! How can they help in yoga?  I used them for anatomy, such as the types of joints we learned. Thinking on this now, it might even be good to use a picture pointing to different bones or muscle groups on cards. And, back to the language help, flash cards would be great to use with Sanskrit names, especially for poses you may not be as familiar with or may not often hear the Sanskrit name in class.
Study Groups
Our study group just seemed to grow organically from our group. We really enjoyed spending time together and found talking about the material helped us learn. When we had an extended summer break, we ended up meeting once or twice a week – whenever we could with whoever was able – that I then found was so incredibly beneficial when we came back for our final sessions. Sometimes our study groups were more formal and we reviewed a set number of poses or anatomy, other times we just came together and talked about various readings or what was on our mind from training. With each of us taking a turn to cue a pose or a Sun Salutation, speaking for myself, cueing a small group of friends helped give me a stronger foundation when we came to cueing in the fall.
Ask Questions
So important! I mentioned earlier about writing down your questions, which might seem obvious. I know that there were a few times where I thought "oh, this is a big one. I'll definitely remember it." And then a week or so later, I didn't. Fortunately, someone else often had a similar question, and then I also started writing down my questions. Which also brings me to the next point. If you think it might be a silly question, or even one you think you should know the answer to, chances are someone else also has the same or a similar question. So ask it. After all, you're taking a teacher training to learn.
Have Fun!
To reiterate, a yoga teacher training is a lot of work. The human body is complex and there are many options to modify or intensify poses and so many interlocking systems. And then there is the ancient philosophies that you're learning in the course of the year – or rather, building a foundation from which to learn more, I should say. There is a lot of information! But why are you taking a teacher training? For me, it was because I loved my practice. And I took training at The Mat because I learned so much already just from my weekly classes and workshops that I knew it was the place where I wanted to learn more, to take my practice deeper. I also took my training with a fantastic group of people, so of course…we had fun. A lot of fun. We put in the time and effort to work, but we also were able to celebrate our successes, even the seemingly small ones that really actually mean quite a lot. I also think that by enjoying the subject matter, I absorb it that much better. So have fun. A yoga teaching training is an incredible experience and if you are starting out this year, good luck!
If you have also recently completed a teacher training, what other pieces of advice do you have?
This is the part of a series of posts for The Mat yoga studio, sharing my thoughts and observations as a student only. The views and opinions are my own.