There is a romantic ideal to Texas, a rugged romance stemming from the Old West (yes, capitalized). It's leaning cowboys with their iconic hats tilted against the sun, galloping horses and grazing cattle, and the idea that Texas can survive whatever is thrown at her. Maybe because, well…she's done a pretty good job so far.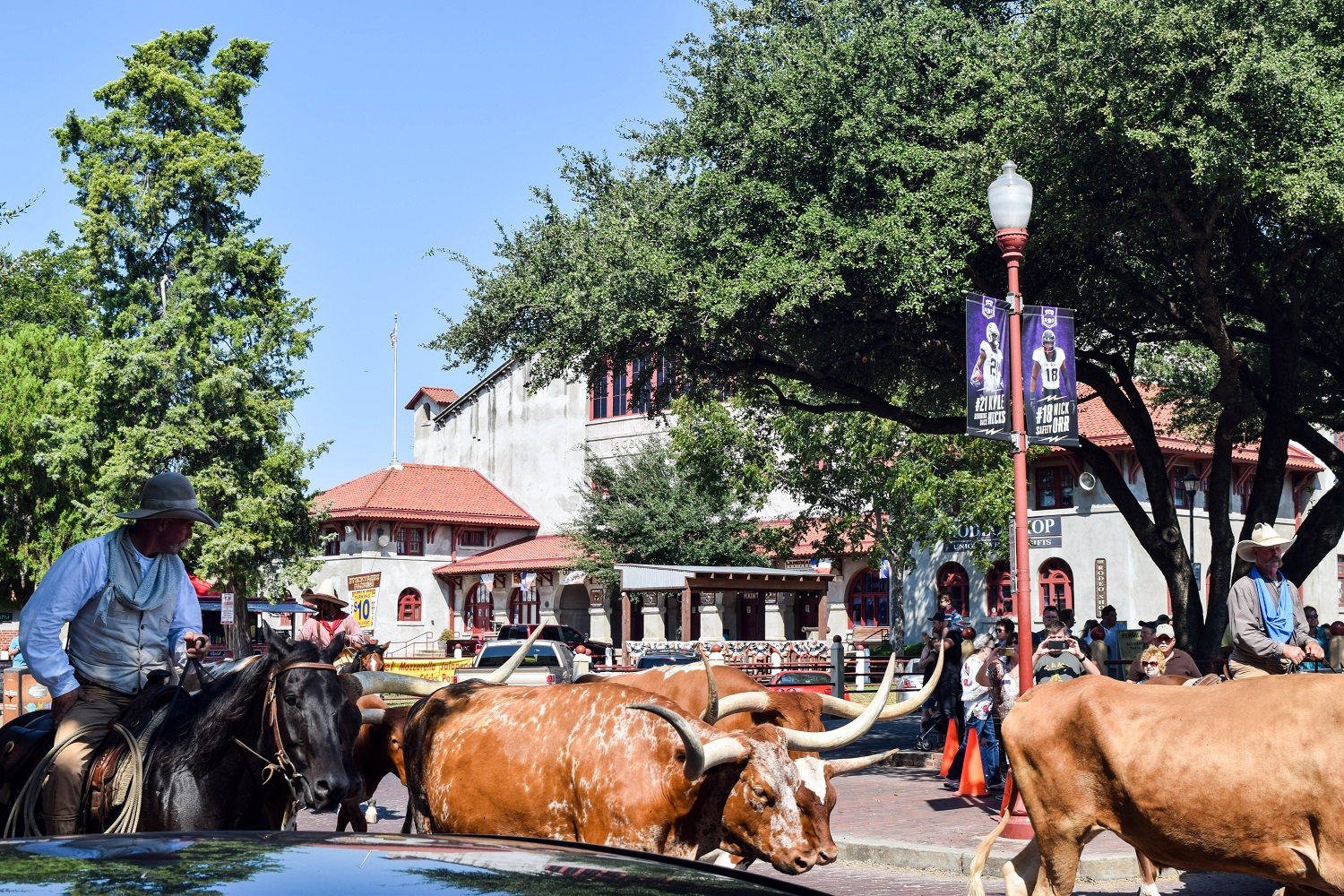 If you're in the Dallas area and want a taste of that Old West idea, then Fort Worth is the place to visit. I don't remember when I learned that the historic Fort Worth Stockyards daily drove cattle through it's main street, but I've known for some time after moving back to Texas that I wanted to see it. As is so often the case, and something I hate to admit, but when there are tourist attractions we want to see in the places we live…we tend to not make the effort to go. Not always, of course, but this was the case for me for a bit with making it out to the Stockyards. But one beautiful afternoon, without guests in from out of town, I headed west.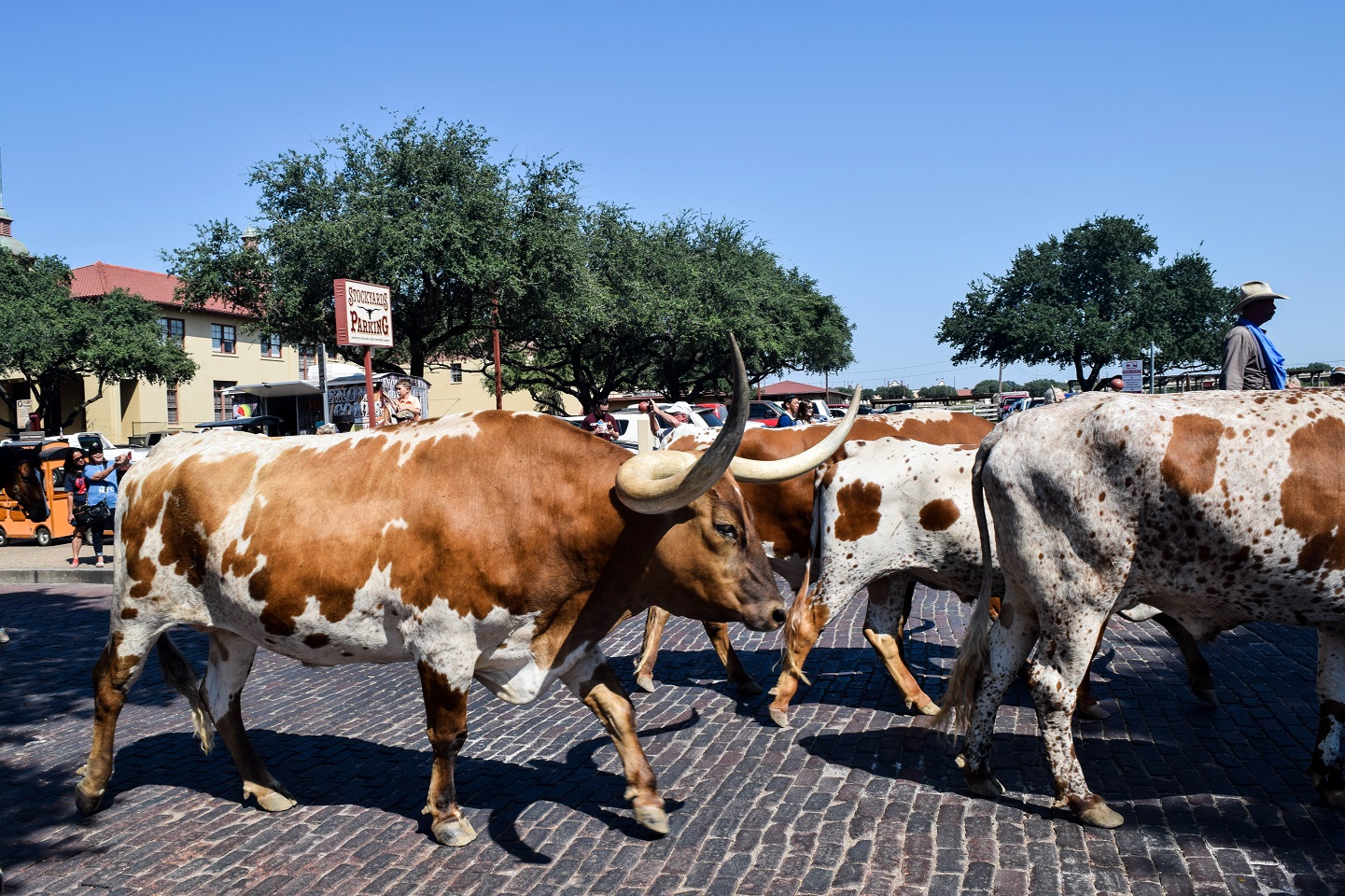 You know…the Texas longhorn really is impressive. It's one thing to know about these cows with long horns, but it's another thing to actually see them. And to see them close up, either up and down Exchange Avenue or in the viewing pen, when you stand so close to them and really see the extent of those horns. Before I've only seen them from my car in a few small pastures in North Texas. As I looked at one right in front of me at the edge of the pen, it occurred to me it was very possible the length of his horns would be longer than me!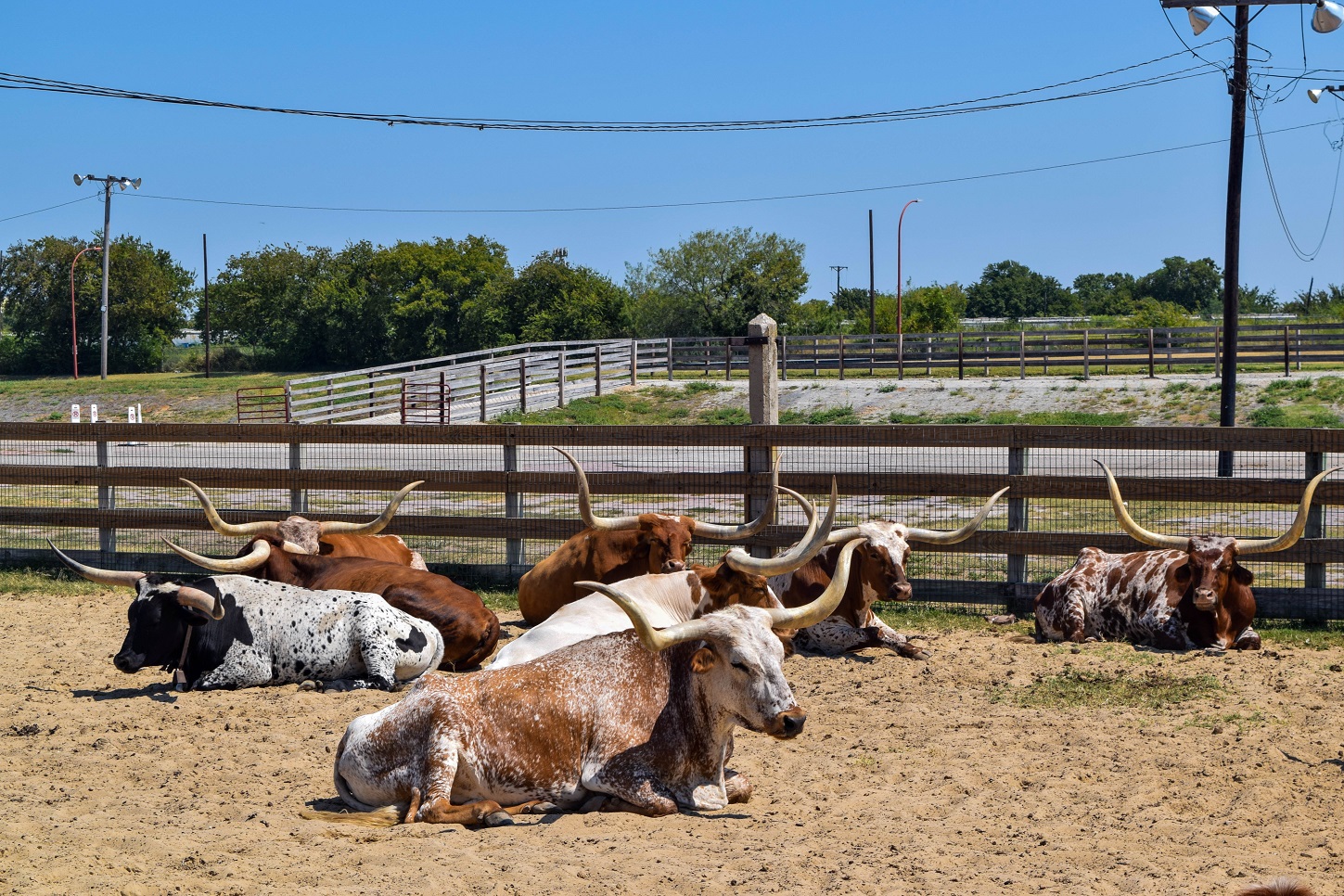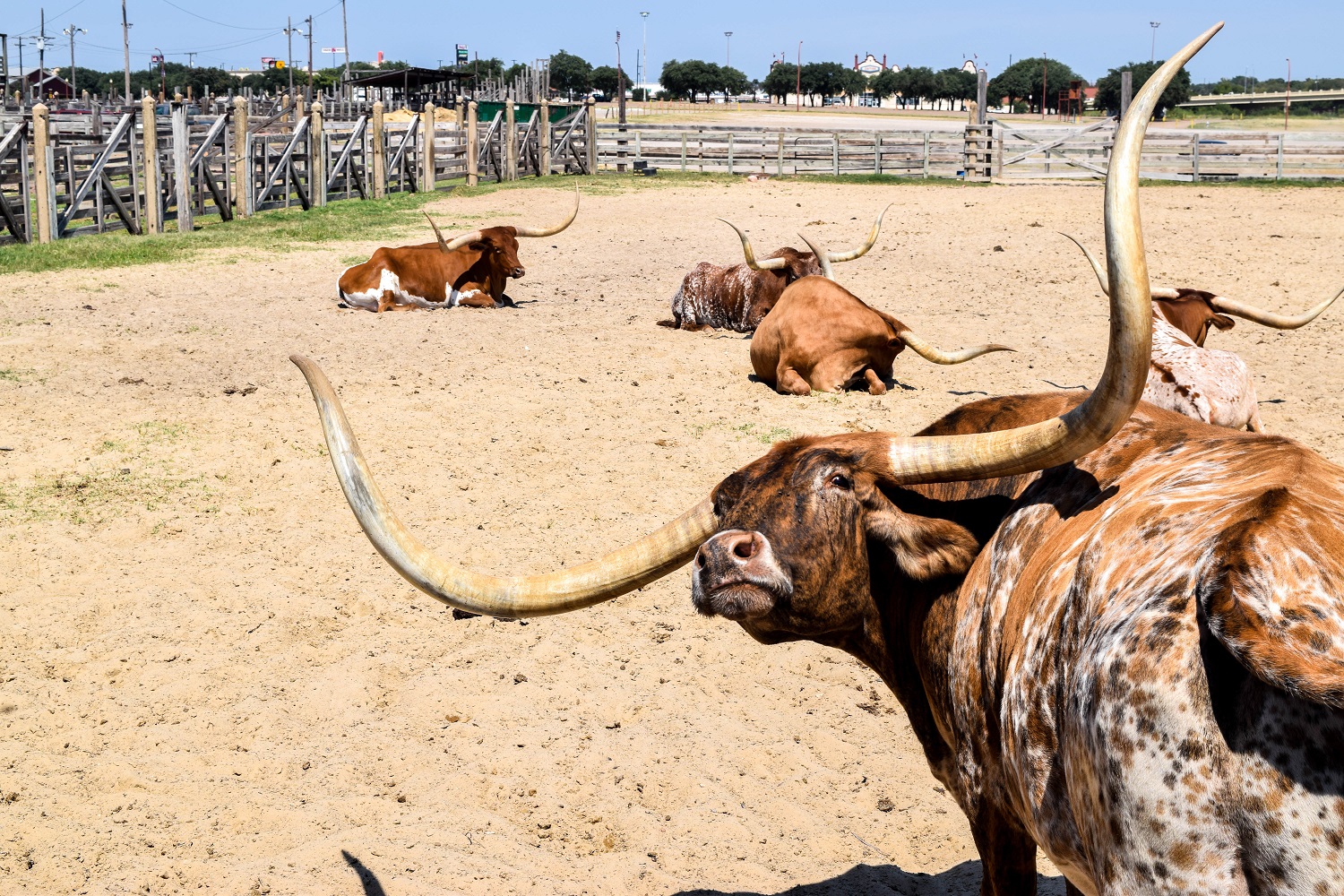 It's a small herd, but it was fun to get a sample of what those big cattle drives might have been like. And then also seeing those longhorns meander down the street, amidst the cars and buildings (seeing how they are trained to turn their heads in passing!) was a somewhat surreal experience for this city girl.
After a beer and lunch at the Stockyards, we then went on to spend some time in the afternoon in Fort Worth's Sundance Square, and while elements of western heritage are sprinkled throughout – and I do see far more cowboy hats and boots in Fort Worth than I do in Dallas – it's such a unique juxtaposition to have the downtown and the stockyards so close and both making up Cowtown. Fort Worth is fun, it's pretty, and it holds its history close to itself.