Or more specifically, five things to do in one day in San Antonio. My planned trip was cut short due to the weather, but there was still plenty to do. And as I explained, there was still also just the enjoyment of being somewhere different, with new places to explore and a new atmosphere.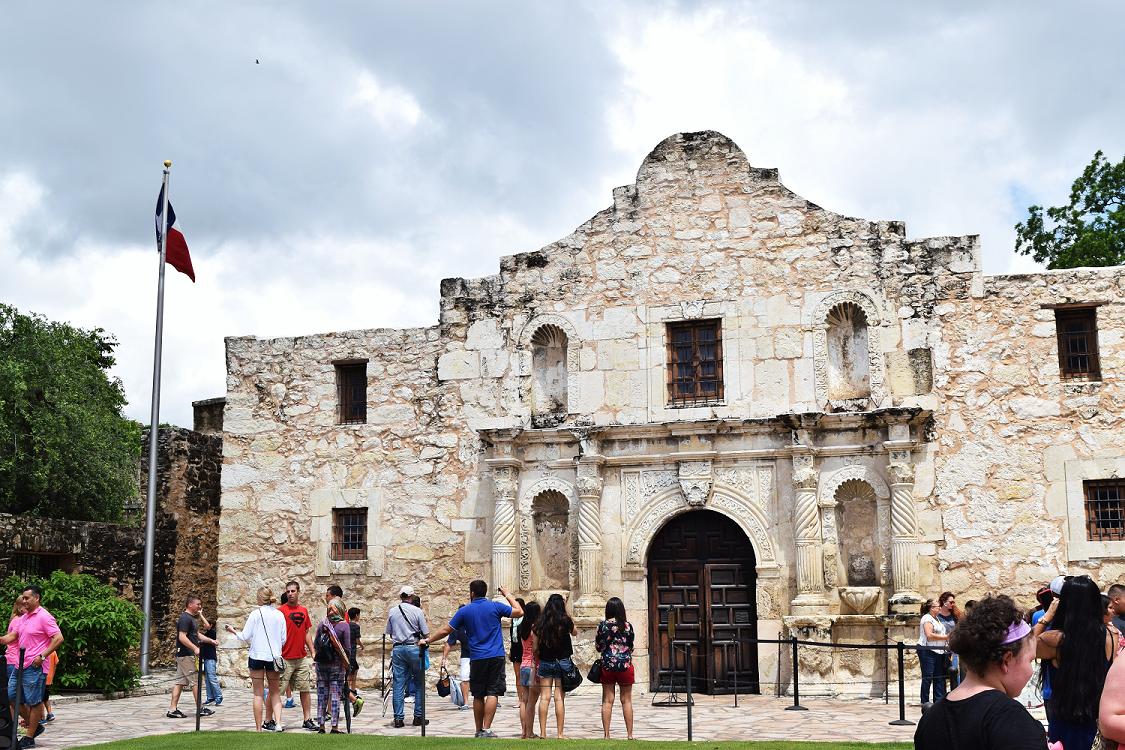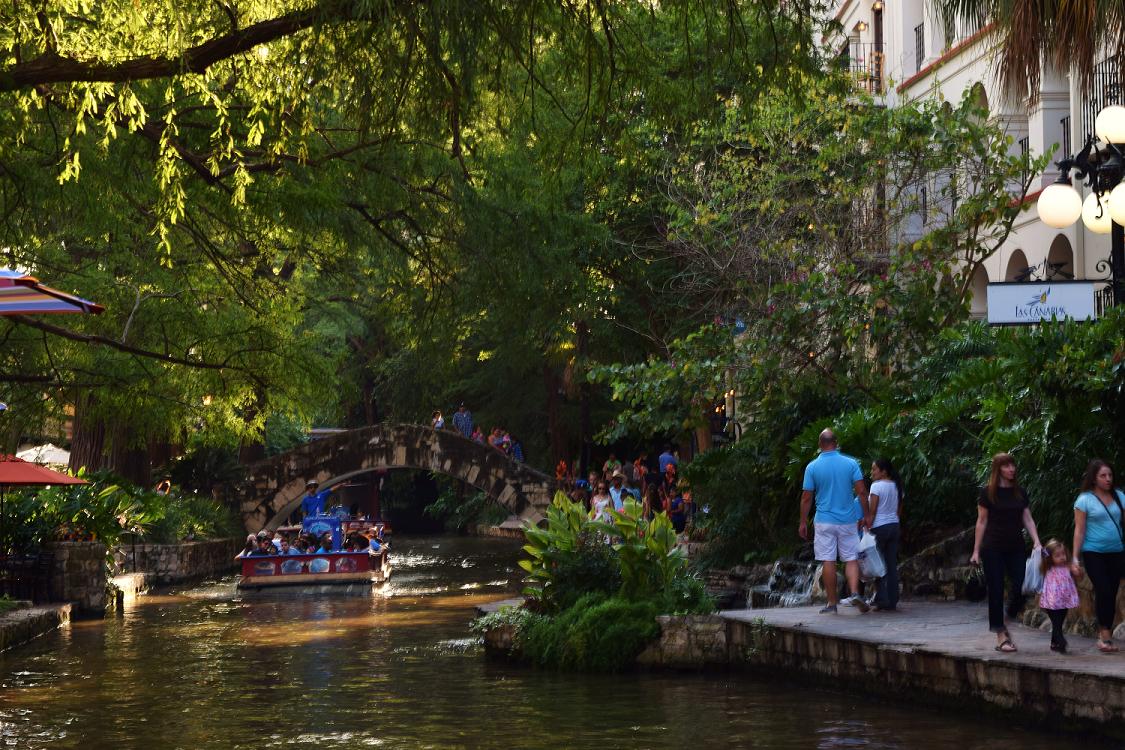 San Antonio is a romantic city, and yes, much of that has to do with the River Walk. But it's also the architecture on the street, the iron crossings on the bridges, balconies reminiscent of the New Orleans French Quarter and the history. I mean, the Alamo is here!
And even if you don't have a lot of time visiting the city – I saw these five things all in one day – there's still plenty to become acquainted with the city in that short period. Even if there's only a little bit of time at some of these places, the introduction will definitely help on your next visit. If that one's a little longer (or even if it's not), you've got a starting place to explore just a little more and then find something new.
1. San Fernando Cathedral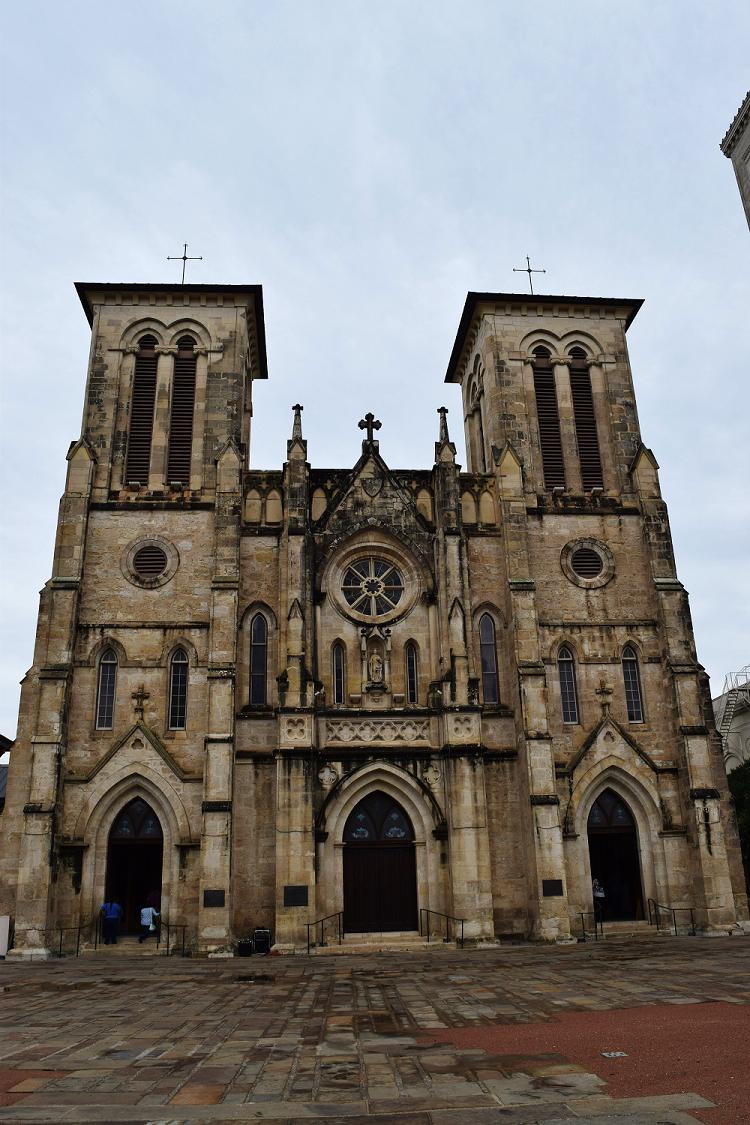 I've noted before that the Cathedral is the central church of a particular diocese, where the Bishop is based (and therefore the alter includes the Bishop's Throne to one side). The San Fernando Cathedral, founded in 1731 and is one of the oldest cathedrals in the U.S. – and the oldest in Texas – is the center of the San Antonio Archdiocese. It is also said to contain the ashes of those fallen at the Alamo. These remains, discovered during renovations in the early 20th century, are found in a beautiful marble coffin to the left as one walks in.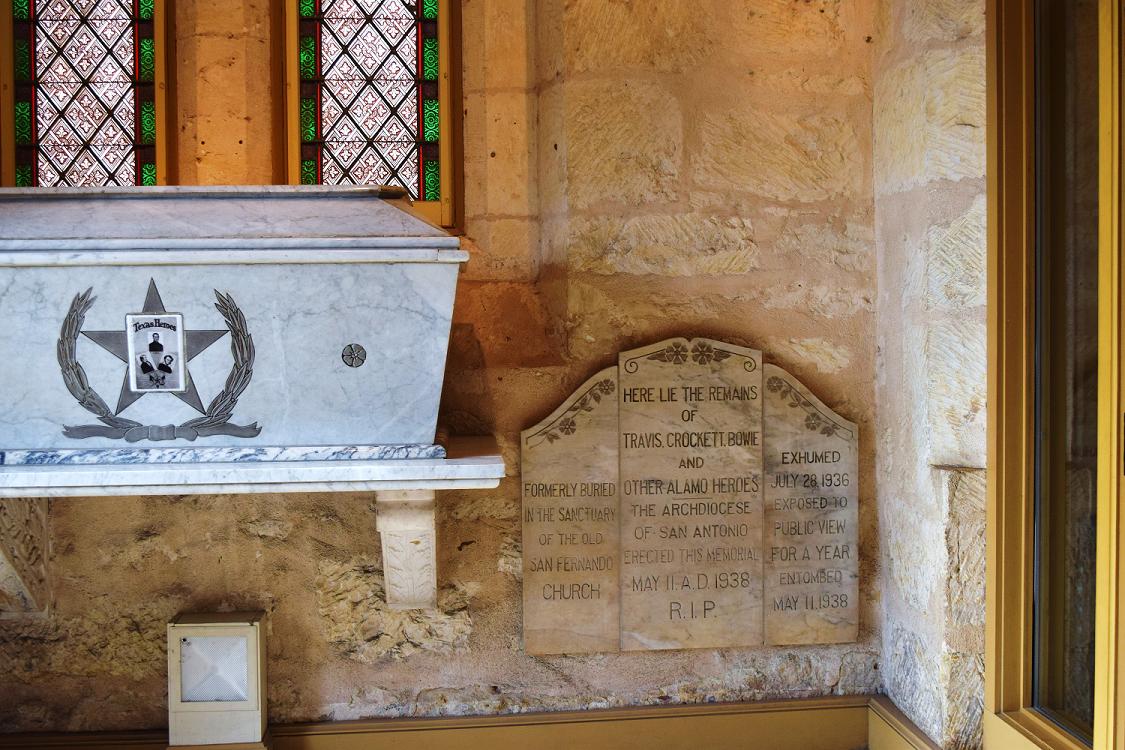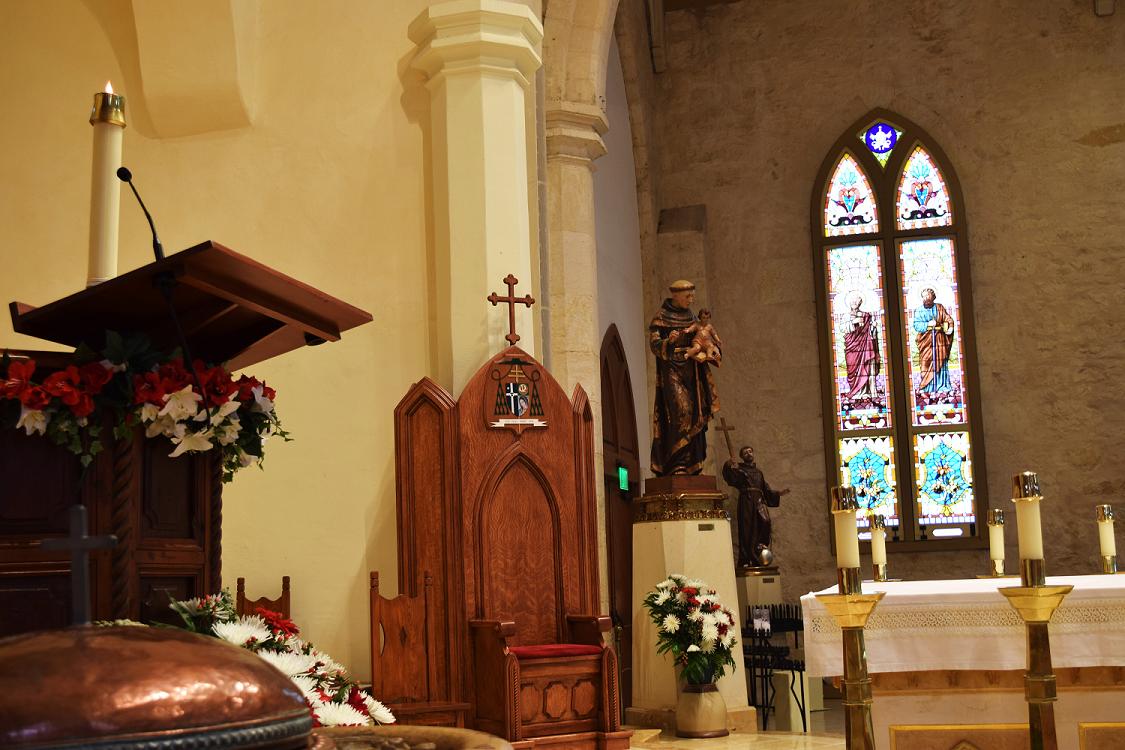 And while there may of course be dispute as to whether or not those may contain actual remains from Crockett, Bowie, Travis and others, there is no doubt of the cathedral's place in Texas history.
The Cathedral is located at 115 W. Main Plaza, San Antonio, TX, within walking distance of the Alamo and the River Walk.  Mass times are posted online.
2. Historic Market Square
This is a great place to visit on weekend mornings. There's a little shopping that can be done, and then as the food vendors start up their grills, it begins to smell amazing! A lot of the food vendors focused primarily on meat (which I don't really eat), but I can really enjoy the smell of spiced meat sizzling as I walk past. And it's a great way to get in the mood for some tacos on the patio of La Margarita and people-watching.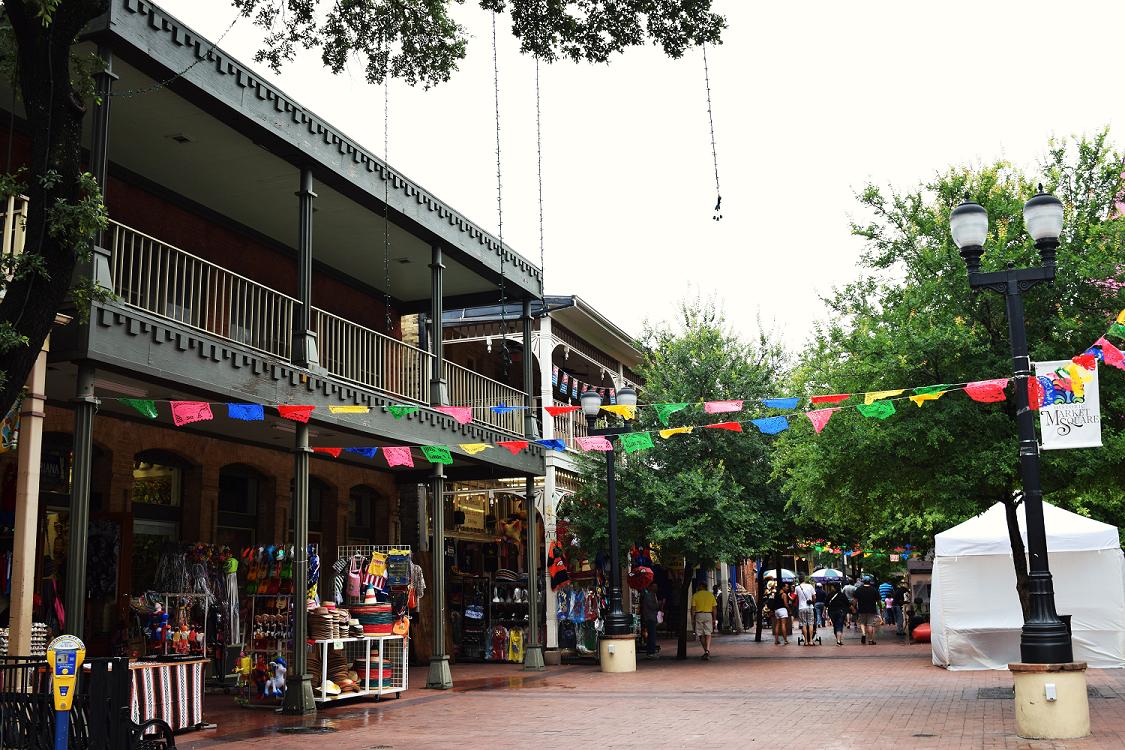 The market is fun for browsing and snacking, and when I was there in the morning, there was a band setting up. The shopping was okay, but can be good for picking up a little tourist souvenir (I bought a hand-painted ceramic lizard). But if you're like me, you're there for the sights and experience.
Market Square is located at 514 W. Commerce, San Antonio, TX 78207.
3. Spanish Governor's Palace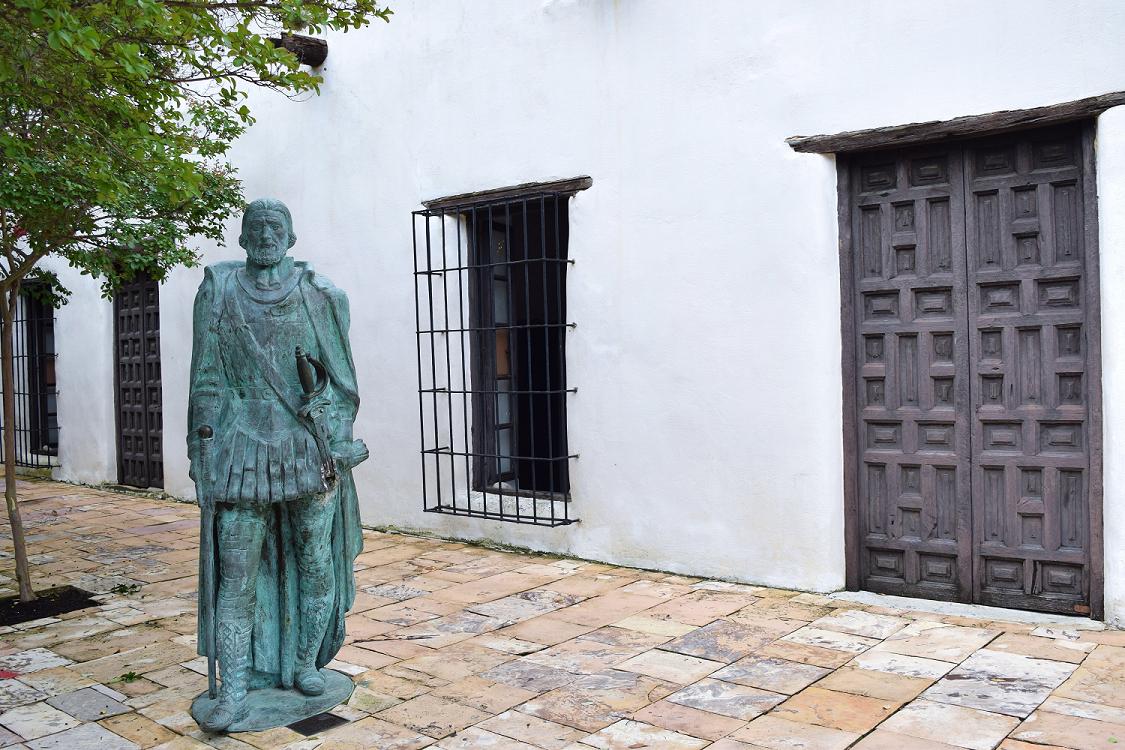 For a little taste of history (aside from the Alamo of course), stop by and visit the Spanish Governor's Palace. Completion of the palace was in the mid-1700s, and the palace has been set up to bring back what the Governor's residence may have looked like when in use. While the furniture and decor may not be original, much of it does date from the same time period.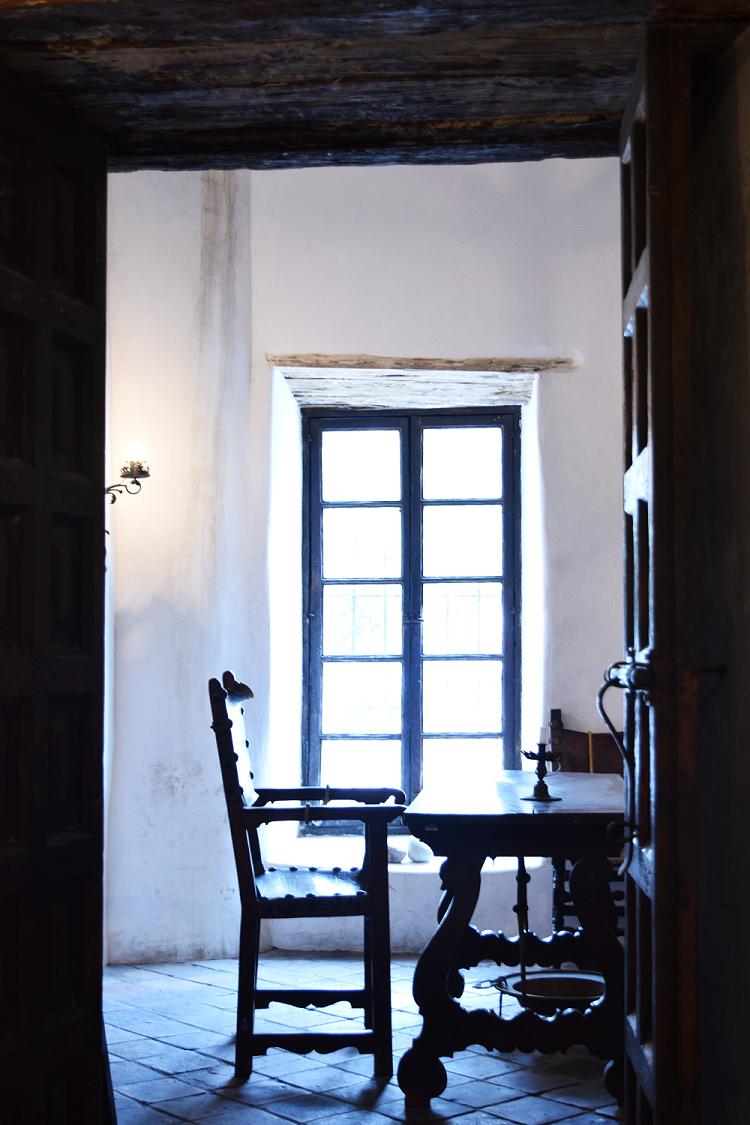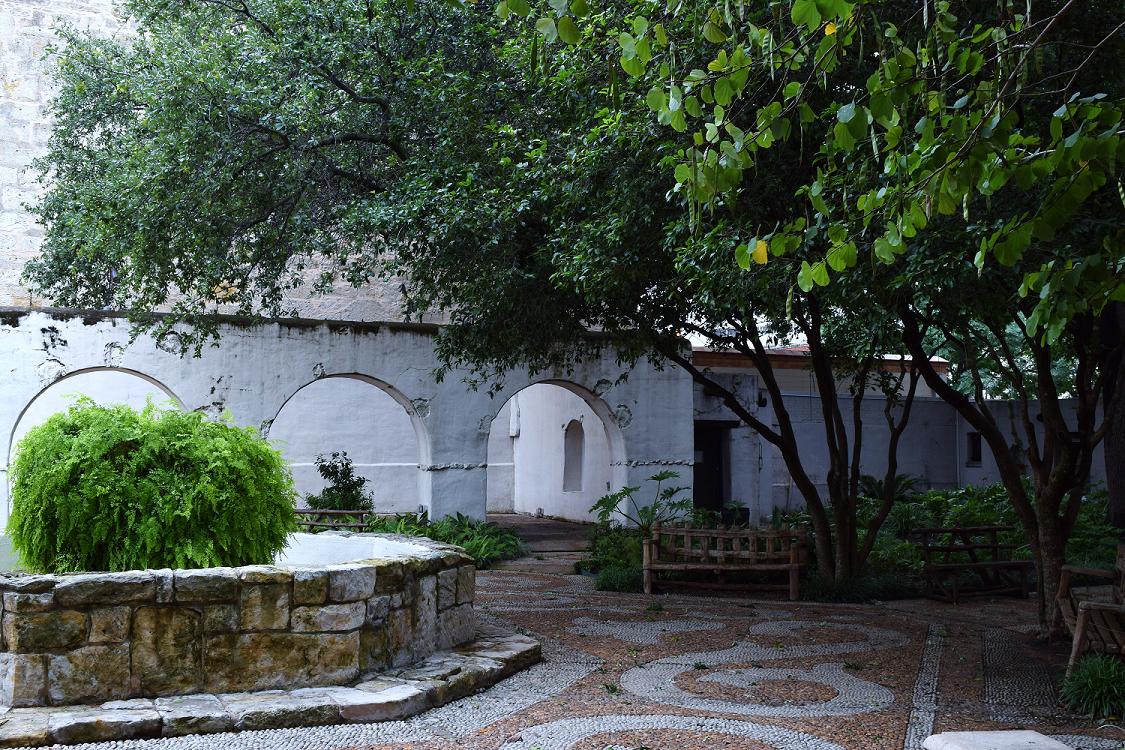 The palace may also be a bit off of the normal tourist path. At least I visited shortly after opening on a Sunday morning, and only passed a few other visitors on my way in and out of the museum. Most of the time I had the rooms to myself and also the gardens, which offered a cool respite from the heat.
The Palace is about a fifteen-twenty minute walk from the Alamo, and only about five minutes' walk from the Market Square at 105 Plaza De Armas, San Antonio, TX 78205.
4. The Alamo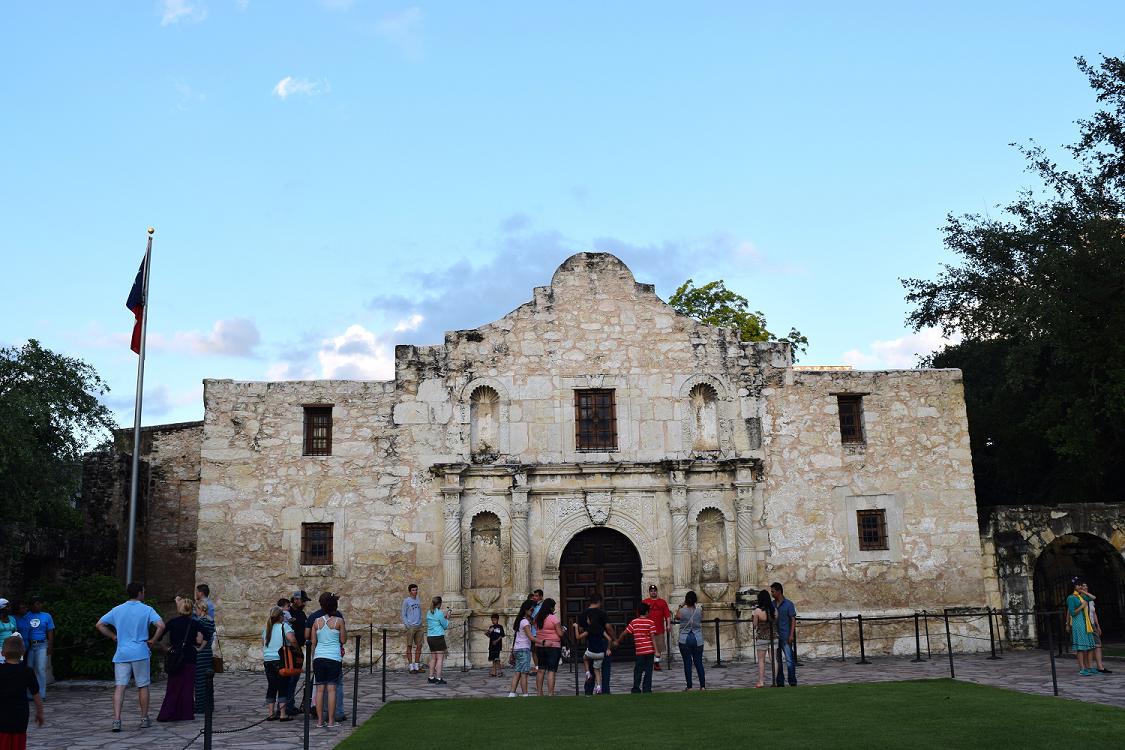 If you're like me, this might be one of the main – if not the main – reason to visit San Antonio. I'd seen the Alamo when I was quite a bit younger, and now having studied a bit more Texas history since then, I was really looking forward to going back. It is such a strong symbol of Texas' independence, where giants of history and the American south stood up to Santa Anna.
And as of this month (July 2015), the Alamo and the other nearby San Antonio missions have been designated as a UNESCO World Heritage site!
This last visit I have to admit to only walking around one of the courtyards. Given that most of what you'll see is outside (as I remembered it), the night I got in I didn't want to chance getting stuck in the rain. And the next day, I wanted to explore places I hadn't been to before rather than waiting in line. I guess that just  means I'll have to go back!
Visit the Alamo mission at 300 Alamo Plaza, San Antonio, TX 78205. It's only open through 5:30pm, so make sure to make this a stop earlier in your day.
5. The River Walk
I love the River Walk. It has enchanting walkways, beautiful sculptures and a romantic atmosphere. I walked along the river each day I was in town, and definitely made plans to eat at one of the restaurants with a table outside. And I lucked out! I sat right on the edge of the water, enjoying my margarita and Tex-Mex while watching the canal cruises go by and a little family of ducks.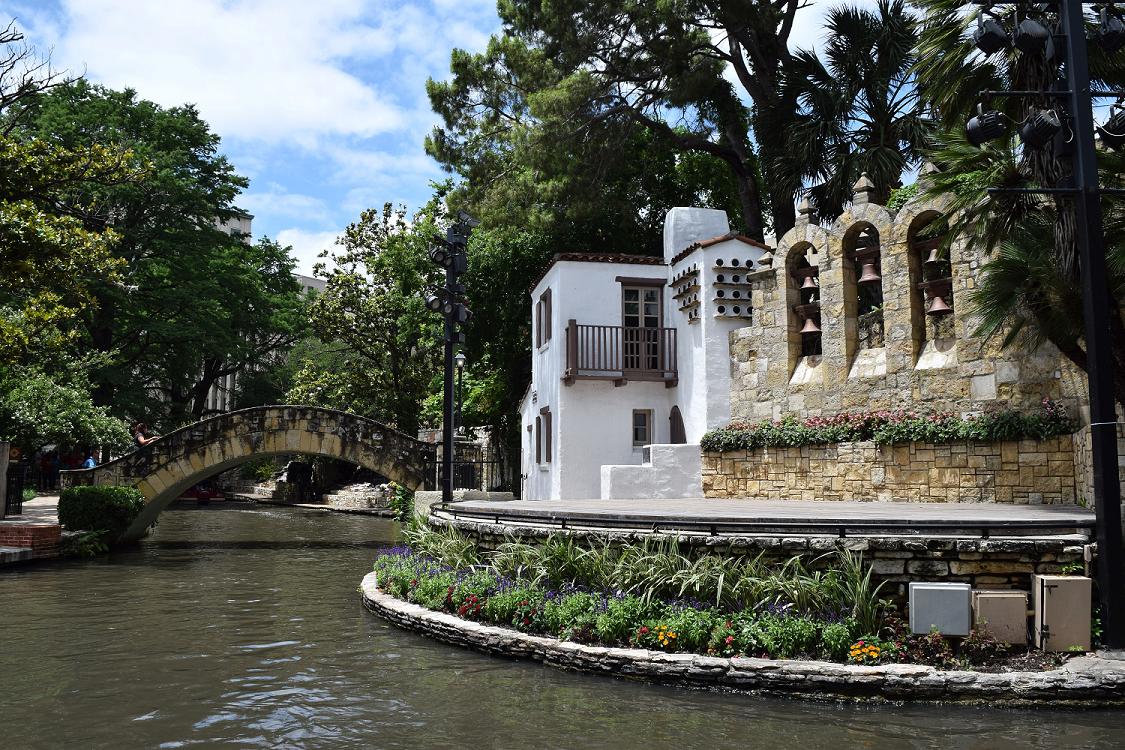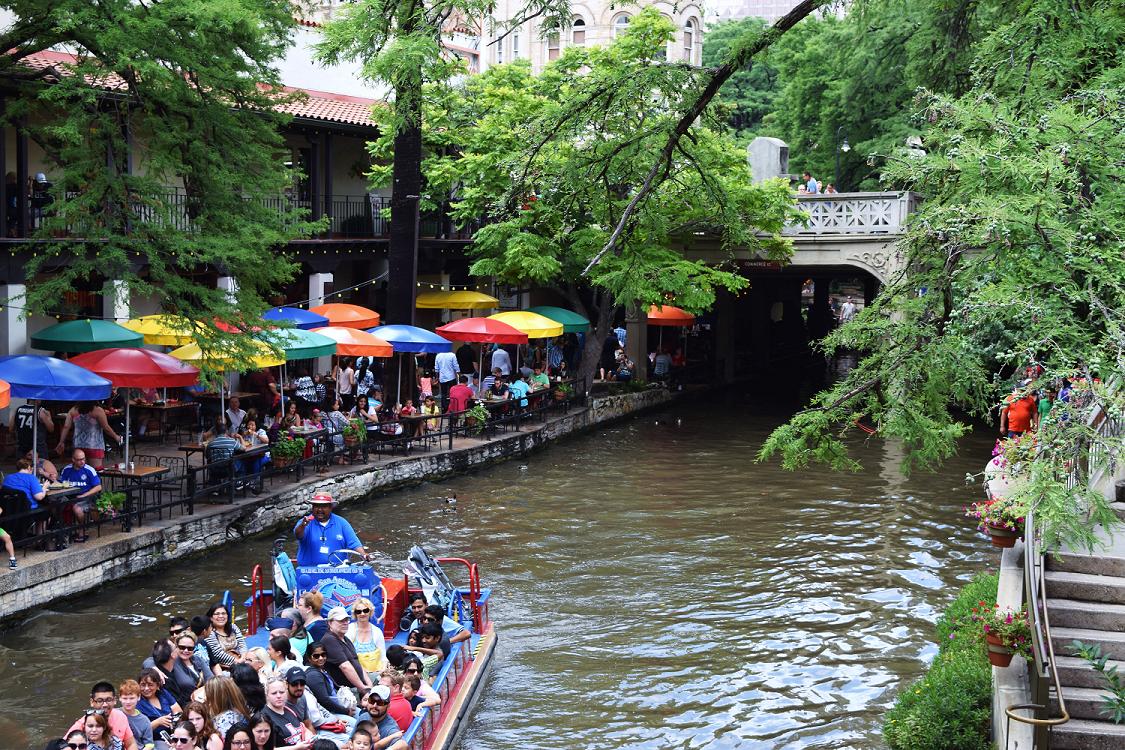 I do recommend a boat cruise. It's a great way to see even more of the city/River Walk than you might first see. I found a couple of sculptures that I ended up walking back to see after my boat ride, and I might not have come across them otherwise. Tickets are less than $10 for adults and the tour guide that I had was incredibly informative and entertaining. On my next trip, I want to go on a dinner cruise, offered through several restaurants on the River Walk.
What else do you like to do in San Antonio? What should I do on my next visit (though an Alamo tour, the other San Antonio missions and a dinner cruise on the river are already on that list)?