This was my second attempt in as many years to spend Memorial Day weekend in San Antonio. Last year the weekend called rain and since I had booked a room with a free cancellation policy, I cancelled about a week before. This year, I'd booked a hotel in a fantastic location that was non-refundable. I had done that because 1) I really wanted the location and 2) I really wanted to go to San Antonio. I figured I could work around a little rain.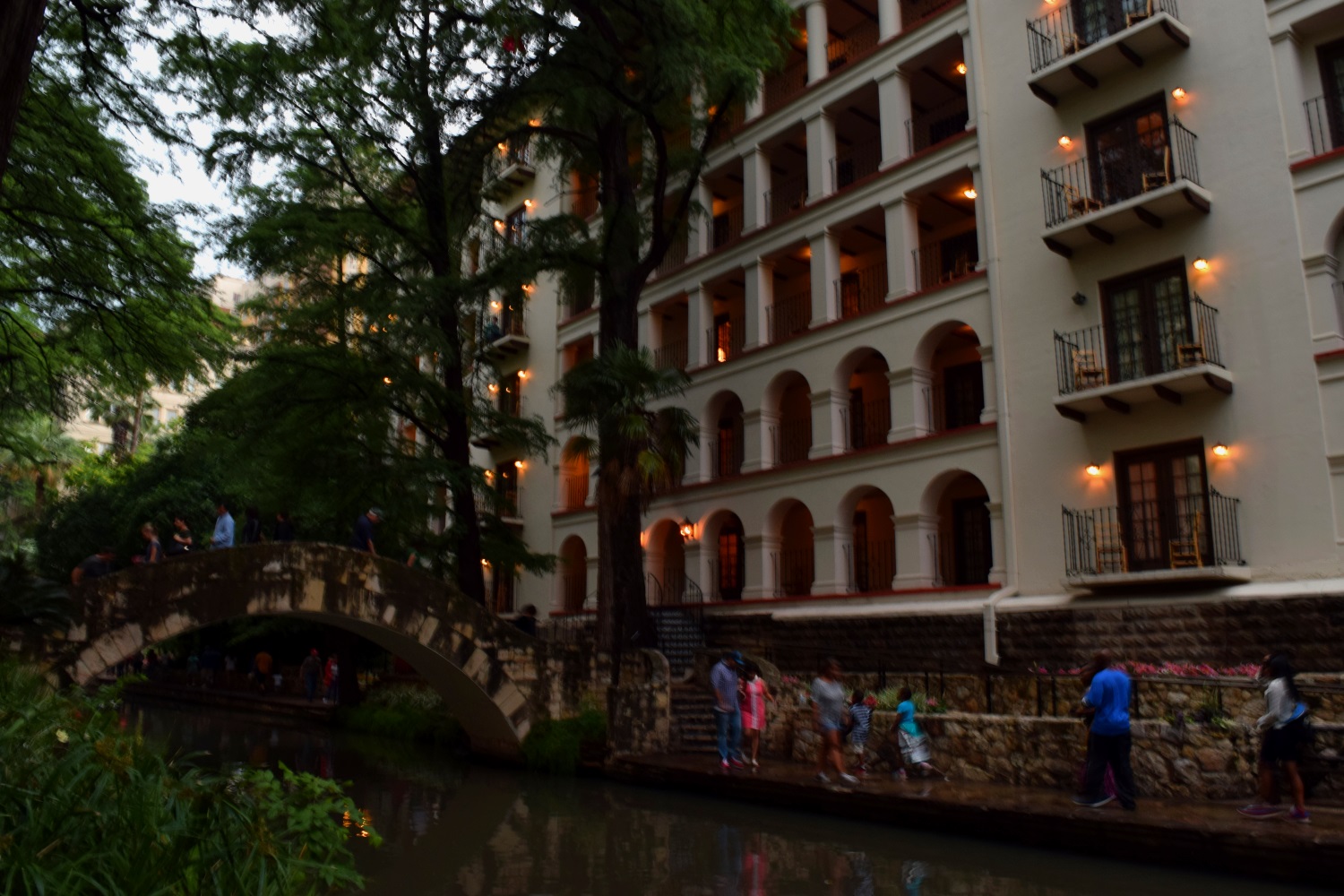 Well, the 2015 spring has been incredibly wet for Texas. I don't want to complain too much about the rain, because I know we've really needed it, and it is also making for an incredibly green, beautiful spring. It's helped incredibly and unbelievably with the Texas drought situation (areas around Dallas have been celebrating at finally being out of the drought). But it was a holiday weekend, and most everything that I wanted to do in San Antonio was outside. I wanted to see the Missions National Park, the Alamo, the River Walk (where I was also staying), and just exploring. With the exception of the San Antonio Missions, I did get to do those things, which is for a later post.
But it was Saturday afternoon and on into the evening that I had to rearrange my plans. I went straight to my hotel after hitting drenching rain outside of San Antonio. My room had a beautiful view of the River Walk below, and as it rained, I settled into the arm chair with my book (appropriately Three Roads to the Alamo about David Crockett, James Bowie and William Barrett Travis).
I was rewarded for my patience with a break in the rain. And I took it.
I wandered out to the Alamo, lights reflecting in the puddles along the roads and sidewalks, the river quiet with none of the canal cruises, and even the sidewalks quiet as people remained inside. There were brave souls standing in an unusually short line to the Alamo, and I wandered through one of the courtyards taking pictures before a stroll along the River Walk. I scouted out restaurants for eating the next day, but then about a block away from my hotel, the drenching rains started again. First with a couple of drops, and I'd just made it an overhang before the gales blew in. The worst of it didn't last long, and when I entered my hotel, one of the valets even commented that I was dry. I guess others weren't so lucky.
I treated myself to a quiet dinner in my hotel's restaurant with a view of the river, seated right by the windows. Again the rain had stopped, but more was expected that night, so I wisely decided to stay in.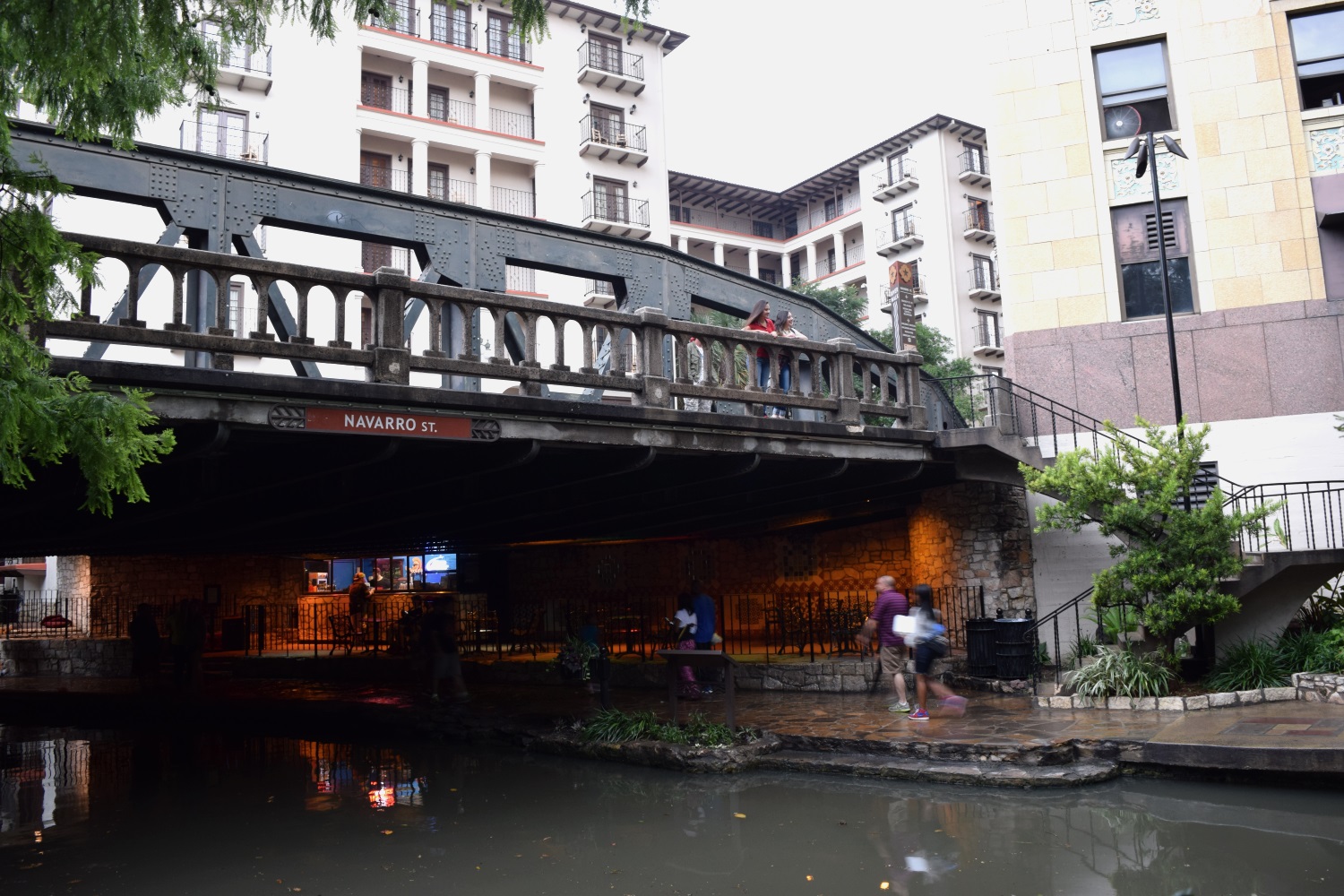 And while I was a little sad I hadn't visited the Missions, or that my first evening in San Antonio was only a small amount of time out seeing the sights, that was okay. I was away from home, spending time in a beautiful hotel (and I love hotels), with a beautiful view and was able to just enjoy being away. Because isn't that the half of it? Getting away from the usual, the ordinary, enjoying those incredibly amazing hotel beds and time for myself. I enjoyed the quiet, Food Network on low (my go-to hotel channel), reading my book and seeing those lush, green trees and tops of buildings outside my window.