As this year starts to wind down, it might be time to think about plans for next year. That's not to say rush through the holiday season! Year-end can feel like a whirlwind, but it's also a time to focus on slowing down to enjoy time with friends and family through the holidays. But it can also be a good time to think about scheduling things for the following year: vacations come to mind, workshops, household projects, or another consideration: a 200-hour yoga teacher training.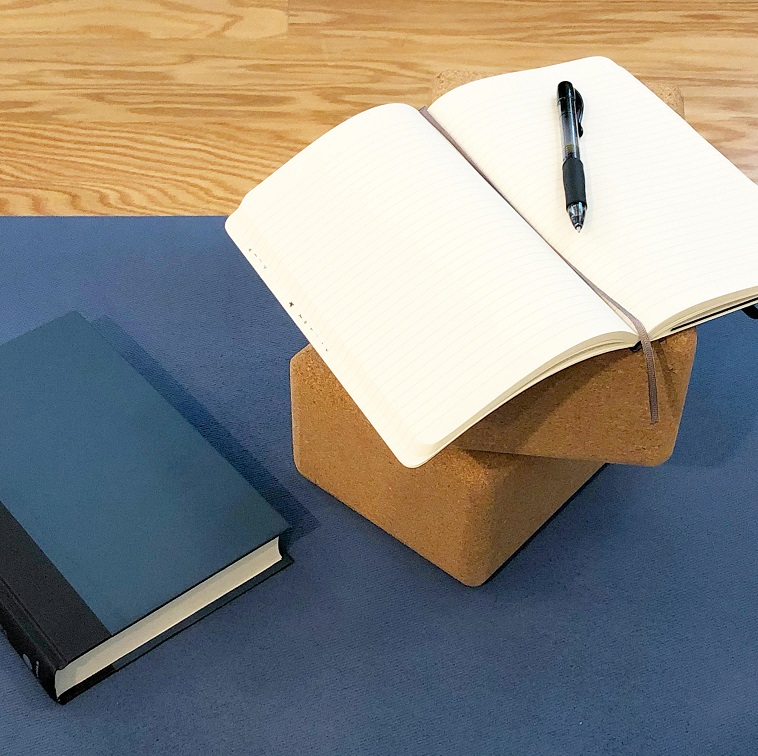 If you're considering teaching yoga, you may already be researching various teacher trainings and have an idea of how that might fit in with your schedule. But even if you're not considering teaching, a yoga teacher training can be a fantastic way to dive deeper into your practice. And the timing is worth reviewing while planning for the next year since the full 200 hours are made up of – at least with The Mat Yoga Studio's training – three modules scheduled throughout the year.
When I went through The Mat's teacher training a few years ago, I found it worked well for me having weekends throughout the year. First it did help with scheduling – such as some of those vacations or other workshops. Additionally, it helped me really digest the information I learned. Because I learned a LOT, and while I'm not – yet – teaching, I feel that much of the information has stayed with me because I got to take my time and digest it. Even now I'll call to mind things that I learned in my current practice, which is why teacher training can be a great next step for someone who may want to deepen their personal practice.
Not only do you learn about the poses and alignment, and have a great way of exploring the alignment that works best for your body (and the confidence to do what works for you if a teacher may cue something different), but teacher trainings can dive into the philosophies around yoga. On occasion, I may hear references in classes to a chakra or a breathing technique (pranayama) or a philosophical idea from the yamas and niyamas. These introductions during a class are great as that, as introductions. But as someone who loves learning new things, I was excited to have opportunities to learn more about these ideas during my teacher training.
If teacher training is something you are interested in exploring, The Mat has some Open House sessions scheduled through the remainder of the year (take a look at the Workshops & Teacher Training page for times and locations). This is a great time to learn more or ask questions you may have.
Another reason it's good to think about scheduling the upcoming year? The Mat will have a hiatus in 2024 from its annual teacher training, returning in 2025.
This is the part of a series of posts for The Mat Yoga Studio, sharing my thoughts and observations as a student only. The views and opinions are my own experience.