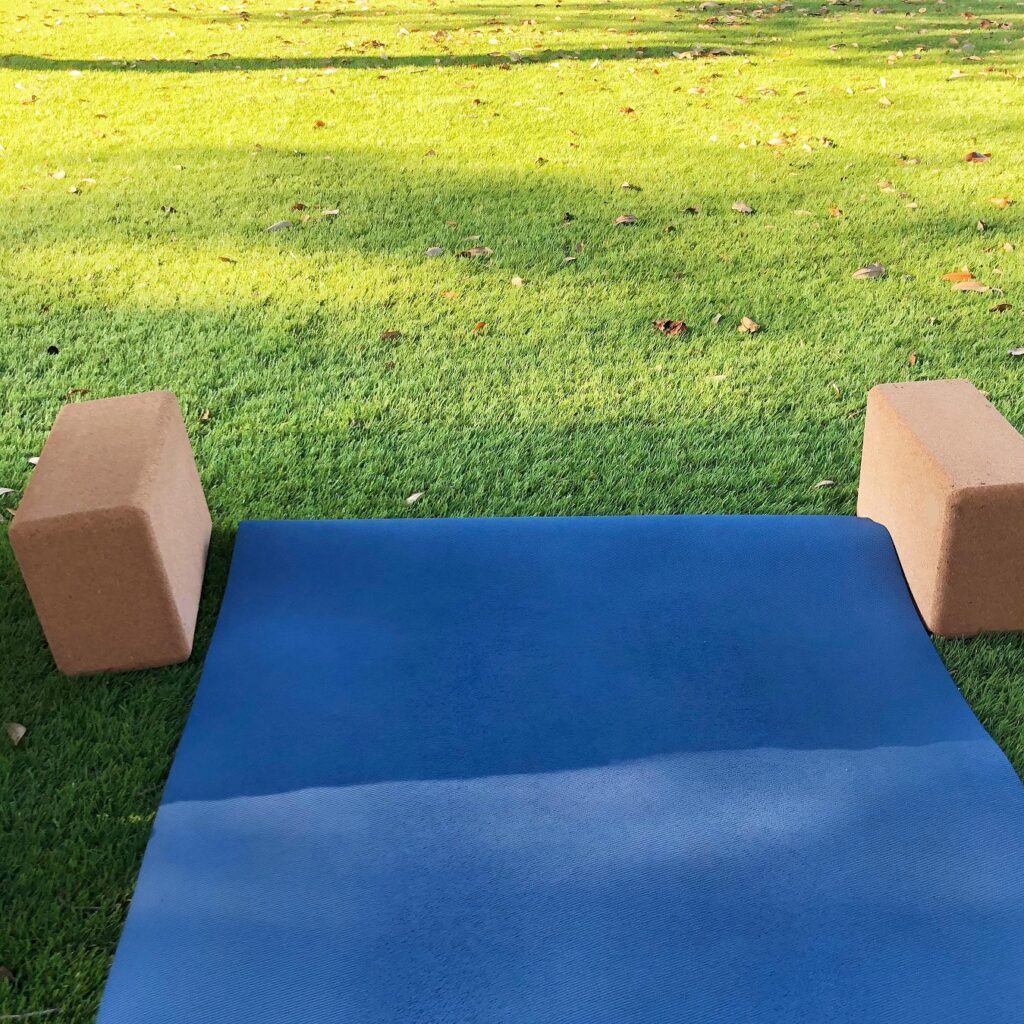 Recently I had a week where my regular practice schedule was off. It's one thing when it's off due to travel (but quick note – with The Mat continuing to offer virtual classes, taking a class while away is still a possibility!). But this particular week it was just with a lot of "stuff" on my schedule. When I made it back to class at the end of the week, I was very excited to settle back on my mat in that familiar studio space.
I really looked forward to that class. As I prepared to head to the studio, I thought at first my excitement was for the movement and the stretching, which was certainly a part of it. During the days in between these classes, I was still active. But as I stretched a bit before class, I thought 'huh, it must be that I didn't stretch as much during that activity. That must be what I missed.' It was movement in a different way than what I'd been doing.
I felt the tightness in my muscles having a slightly stronger hold than normal and listened to myself to see how far I could go that morning. For that I'm grateful to my practice over these years to remind me to listen, to not push further just to push.
But as we moved through a flow, something else struck me. As with so many things, in hindsight it should have been obvious, but at one point during the practice I thought to myself: 'This. This is what I missed."
What was "this"? Breathing. Being mindful. Taking time to observe. There in the studio it was observing my thoughts, the music, my breath and the green tree in the window behind us. I'd been so busy the days before that I hadn't stopped to be mindful, to slow down. And it's when I'm most busy that I really appreciate having my regular practice to have those scheduled times to just…be quiet. Be present.
That may be why it feels different when I travel and may not have as regular a practice as when I'm home with a full schedule. When I travel, I'm often still present. I'm enjoying the new – or maybe even familiar – experiences. It might be new food or favorite restaurants to savor, and the company I'm with.
There are many reasons why I practice. I suspect that's true for my teachers and many who practice alongside of me. Sometimes though, it's nice to have that kind of reminder of those reasons. Not only for my practice and scheduling in my classes, but in this case, to slow down during my day and observe what's going on around me.
This is the part of a series of posts for The Mat Yoga Studio, sharing my thoughts and observations as a student only. The views and opinions are my own experience.