The other month I wrote about a piece of advice for going on a yoga retreat: be open to trying new things. The Mat's 2022 yoga retreat in Costa Rica this past summer was my first time attending a yoga retreat (though it had definitely been something I'd wanted to do for quite some time!). And while yoga retreats will change depending upon the host, the location, the theme, and the participants, I thought it could be a good idea to write a little bit about how this retreat was structured.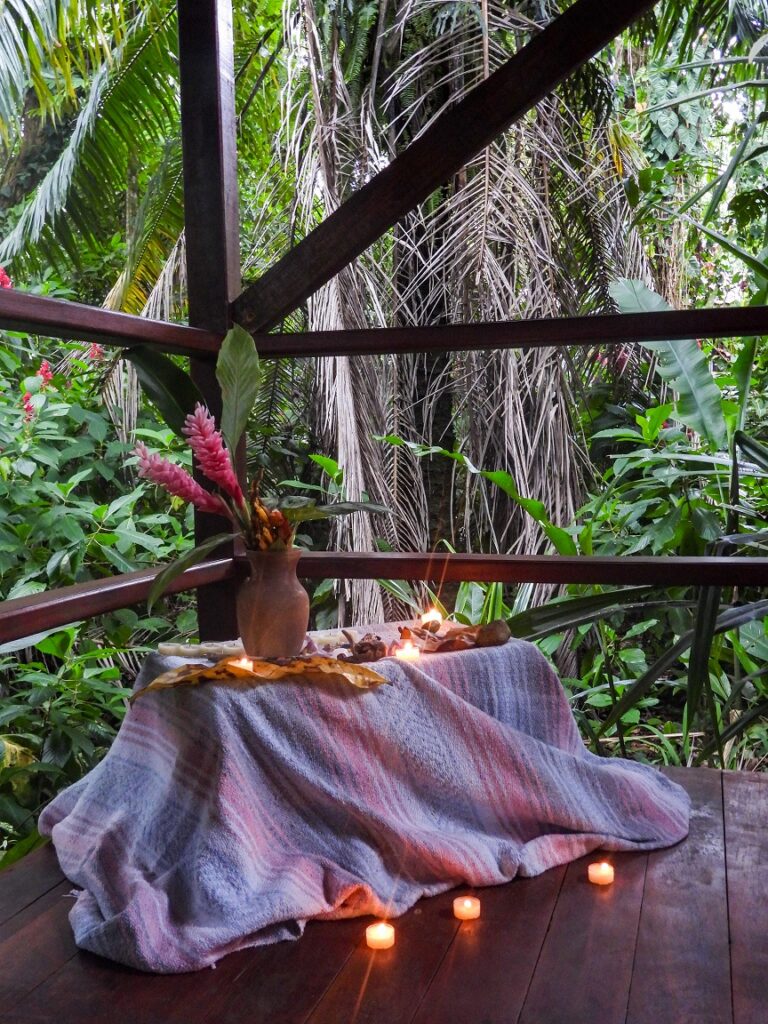 The Yoga
Yoga retreat schedules are likely to vary in the times – and the number of times – yoga is practiced each day. We practiced twice a day: a morning vinyasa practice before breakfast (but not necessarily before coffee) and an evening class followed by a meditation before dinner. For me, having the two classes every day was such a wonderful way to bookend the day.
The Food
Oh my goodness the food.
We ate the most wonderful vegetarian (for the most part) meals. Lunch was optional – either to hold for later or even to skip depending upon what one planned to do with their time. And we ate at a communal table where we really got to know each other more through conversations (and exclamations of how good the food was). With three full meals each day so freshly prepared, I had energy for the twice daily yoga practice and whatever else the day might bring without feeling too full or too weighed down. As someone who already is a vegetarian (technically a pescetarian), I was inspired to look up similar recipes to try myself at home.
The Excursions
Our retreat included two group excursions – both were optional – that included one cultural component as well as one more adventurous. When I travel, I love to learn about the local culture. Sometimes it can be challenging to find a tour that feels right or, when traveling alone, that also feels comfortable. Having a group that I grew closer to made this exploration mean so much more.
And while we had two excursions included, there were more available to us for the free days. While these were extra, they could allow for more exploration and more getting to know one another with a group sign-up.
The Community
There is something else that one can take with them after a retreat: The friends one may make – or the friendships that may grow stronger – by spending a week together in a new place, practicing side by side twice a day, eating and laughing and exploring together.
The Mat is hosting another retreat next summer – 2023 – in Thailand. And while the food and excursions will differ – as may the themes around the classes – I hope the above may provide a little insight into what one could expect. Or even just some things to consider if you are researching yoga retreats and reviewing what sounds like a retreat that speaks most to you and what you want to get out of one. For me, honestly? It was the community. I knew that The Mat is a community I would love to explore with and so when it came to signing up for a retreat, I kept my eyes open for the studio's next offering (and kept my place when rescheduled due to the pandemic). And it was a wonderful experience for me.
This is the part of a series of posts for The Mat Yoga Studio, sharing my thoughts and observations as a student only. The views and opinions are my own experience.