Last month, there was one week that started off with the news that Paris' Cathedrale Notre Dame was on fire.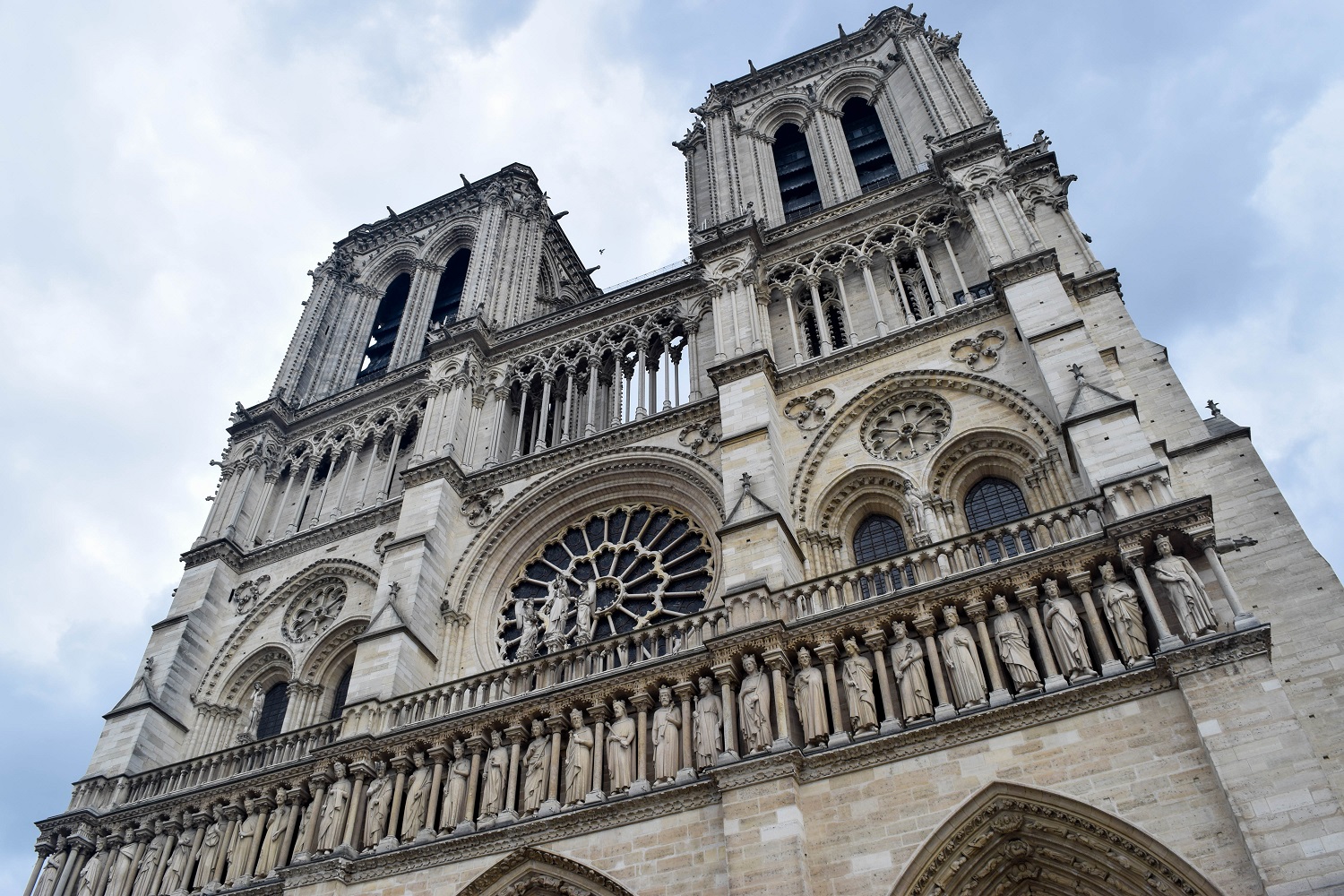 The news of the cathedral – for which construction began over 850 years ago – sparked such an outpouring of headlines and stories, shock and notes of admiration. For me personally, I had friends messaging me different articles and asking if I'd heard. And I've been thinking, why did this affect so many people? So many non-French and/or non-Catholic?
I can't speak for the people around the world who may have, like me, been refreshing their news site of choice for updates on that Monday. But I have been giving it some thought for why the news affected me the way it did.
To begin with, I grew up a Francophile. I couldn't wait for high school so that I could begin taking French lessons and then I could not wait to make it to Paris (which didn't happen for many years after). As a reader, I loved the idea of sitting along cafés on the Left Bank, following in the proverbial footsteps of so many writers in years past. The architecture was stunning, the history rich and varied, the language has the most beautiful way of rolling off the tongue and words could have different meanings that only enhanced a piece of poetry.
And then when I finally made it to Paris the first time, the city lived up to all my romantic notions. Walking along the Left Bank next to the river and seeing Notre Dame's bell towers rising up, or its soaring flying buttresses supporting its walls on the opposite bank was breathtaking. That first visit, I didn't tour the inside of the cathedral, but walked past it so many times. And of course, it was stunning lit up at night while cruising the Seine one of the Bateaux Mouches.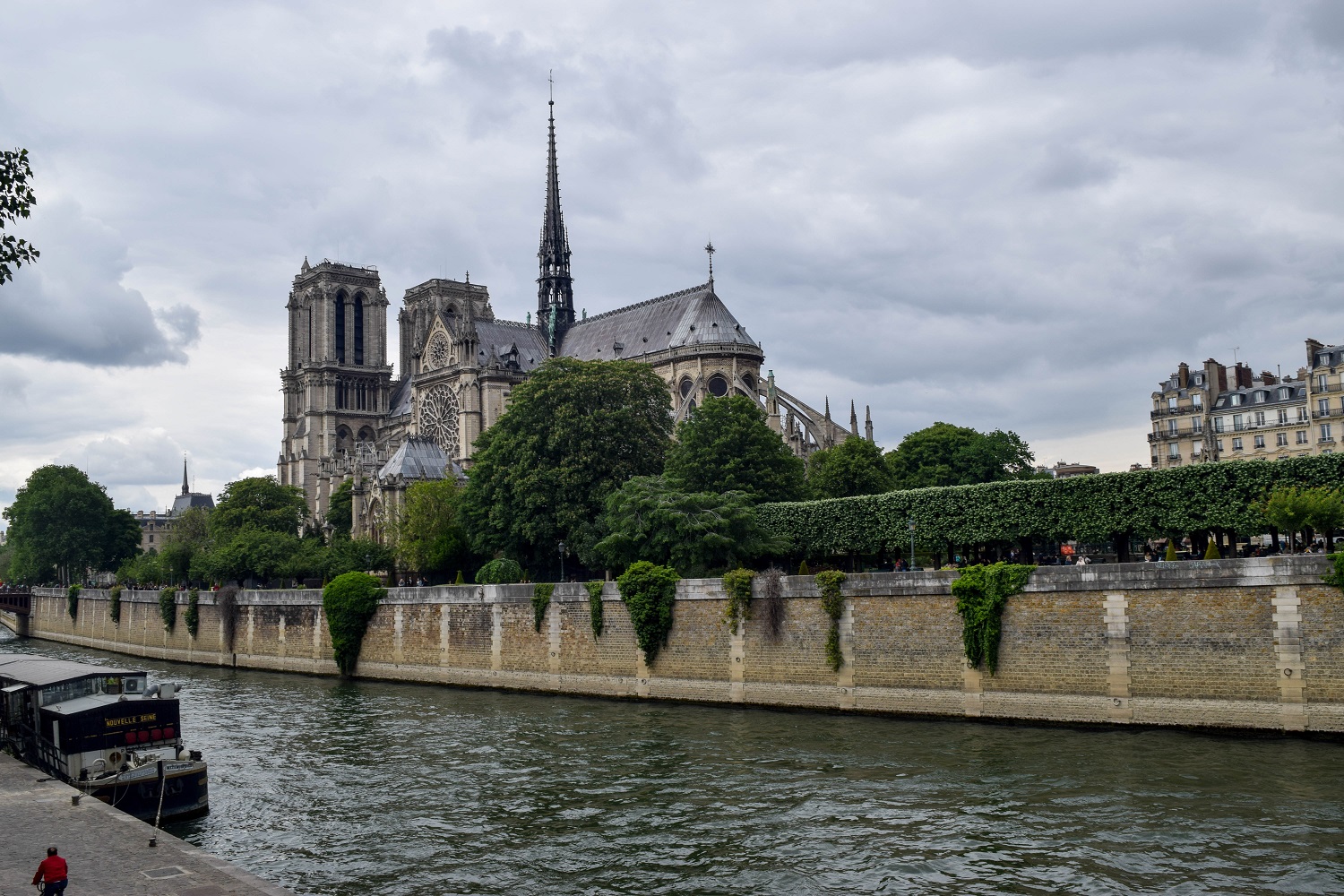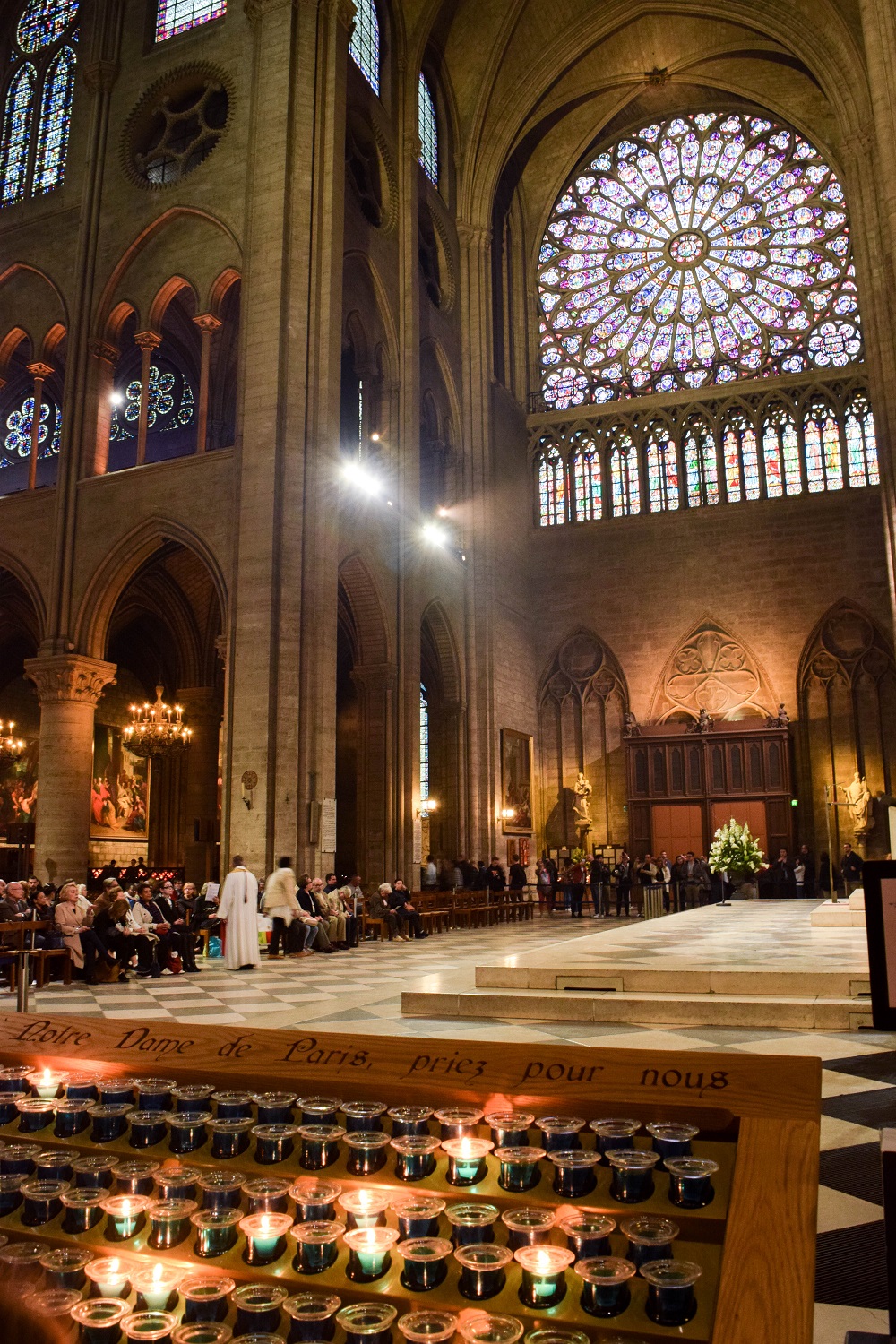 Last year I finally returned to Paris and this time I walked along Notre Dame's walls from the inside. Even on a somewhat cloudy day, the light filtering in through those rose windows is magnificent. For this stunning piece of architecture to have been built centuries upon centuries ago, and for it to have been built under so many different people is remarkable. I think of an architect having a vision for his or her own building, but how can one execute that when the building is going to take generations to complete? And then the sculptures and stained glass all over the cathedral speak to the brilliance, intelligence and creativity of man. Notre Dame says by its stones "Look what we can accomplish!"
In part, that is what affected me. Notre Dame is both a symbol of the Paris that I love, but it's also a testament to the ingenuity of man, the beautiful and the majestic things. And yes, to faith. The soaring ceilings and stained glass windows are inspiring – whether it inspires faith or beauty, or both. To see something like that in flames and not know whether it could be saved or if it would continue to burn was hard.
Thankfully, the news reported that Notre Dame can be saved. I'd read the bell towers were saved as was the structure of the cathedral. Yes, it will take time. It will take a lot of people and ideas coming together. And there's inspiration in that, too.