The first few hours can be tough.
There will be some tough patches that first day while settling in when traveling without built-in support or relying on anyone else to get you where you need to go. Maybe within those first few hours even, when you don't have anyone to share the frustrations with or to help you through them. I'm going to admit that there were the questions running through my mind that never occurred to me as I prepared for my trip a few days before leaving: "What am I doing here?" "What am I trying to prove?" "Am I crazy for doing this?" "Am I going to enjoy being here?"
And despite those hours where I am getting adjusted to a different time zone, a different language, a new city and just being off a plane, the answer to that last question is – and quite often will be – a resounding yes.
I arrived in Lisbon on a grey, cloudy morning, though thankfully between storms. The rain held off long enough for me to get to my hotel (i.e., find) and drop off my luggage until my room was ready. I walked around for a little bit before the rain drove me under shelter. Okay, a few times I was driven under various awnings around the city. And as the rain came down, my shoes slipped slightly on the rain-slicked cobblestone streets. Those streets were beautiful on a sunny day and maybe a little treacherous on a rainy one.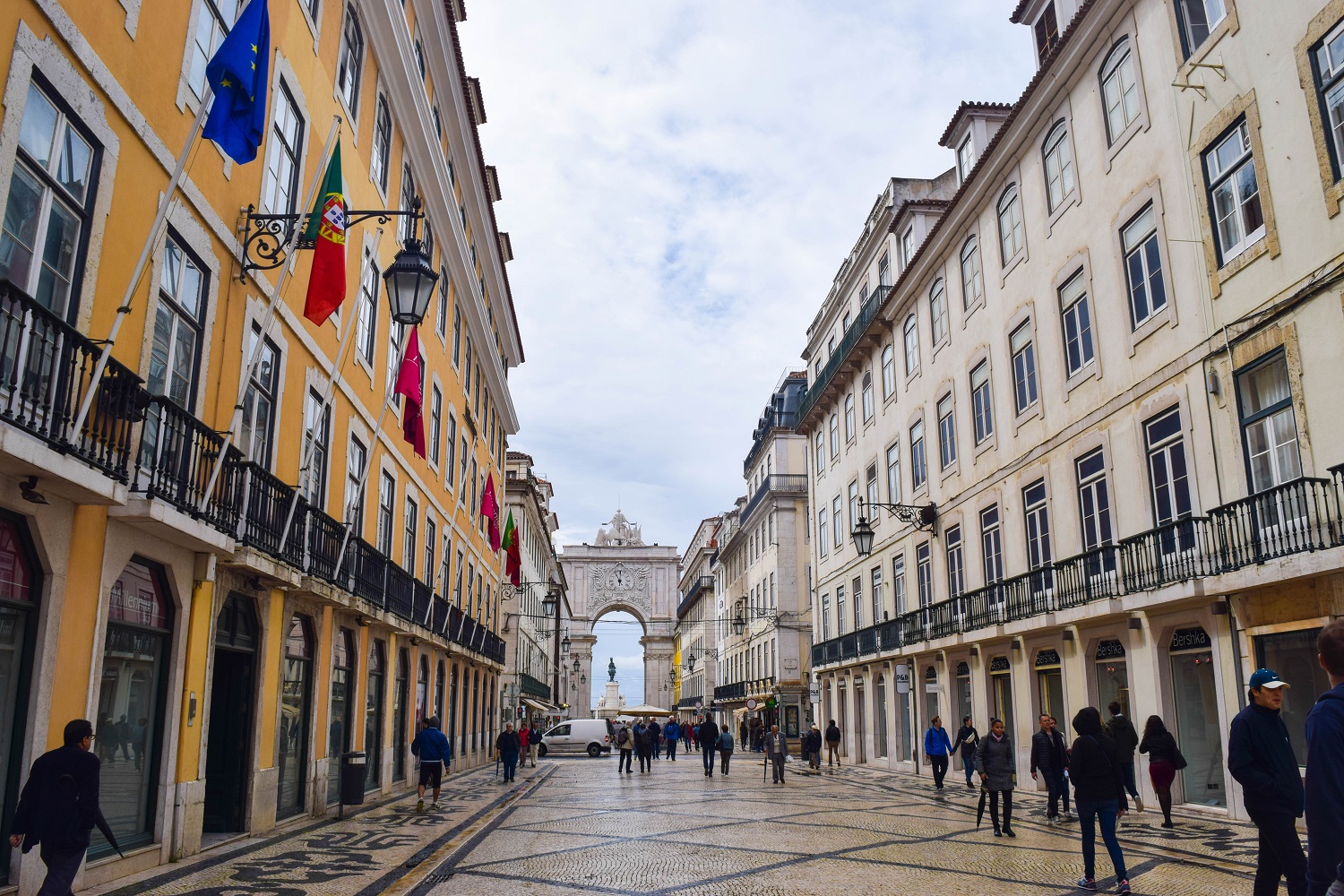 And finally, at one point as I slowly made my way down a slick, steep hill, I slipped. I stood up and took an assessment of myself, letting my travel frustrations settle on me just as I had haphazardly settled on the wet ground. It was then that I started asking myself those questions. "What am I doing here?"
I was hungry. I was wet. And I was tired.
I hadn't slept much on the plane. All the preparation for Portuguese useful phrases were out of my mind and I didn't even feel comfortable offering a simple hello, let alone order lunch. Because after a couple of hours since the pseudo-breakfast on the plane, I was a little hungry. Only with the rain and the chill, and wounded pride from my slip, I wanted something hot and comforting.
Back near my hotel, I found a Portuguese-Italian restaurant with heat lamps on its covered patio. I seated myself at a table towards the back – near one of those lamps – ordered pasta with mushrooms, tomatoes and a cream sauce, a sparking water and just sat. And let me tell you, that pasta was some of the best pasta I've eaten in my life.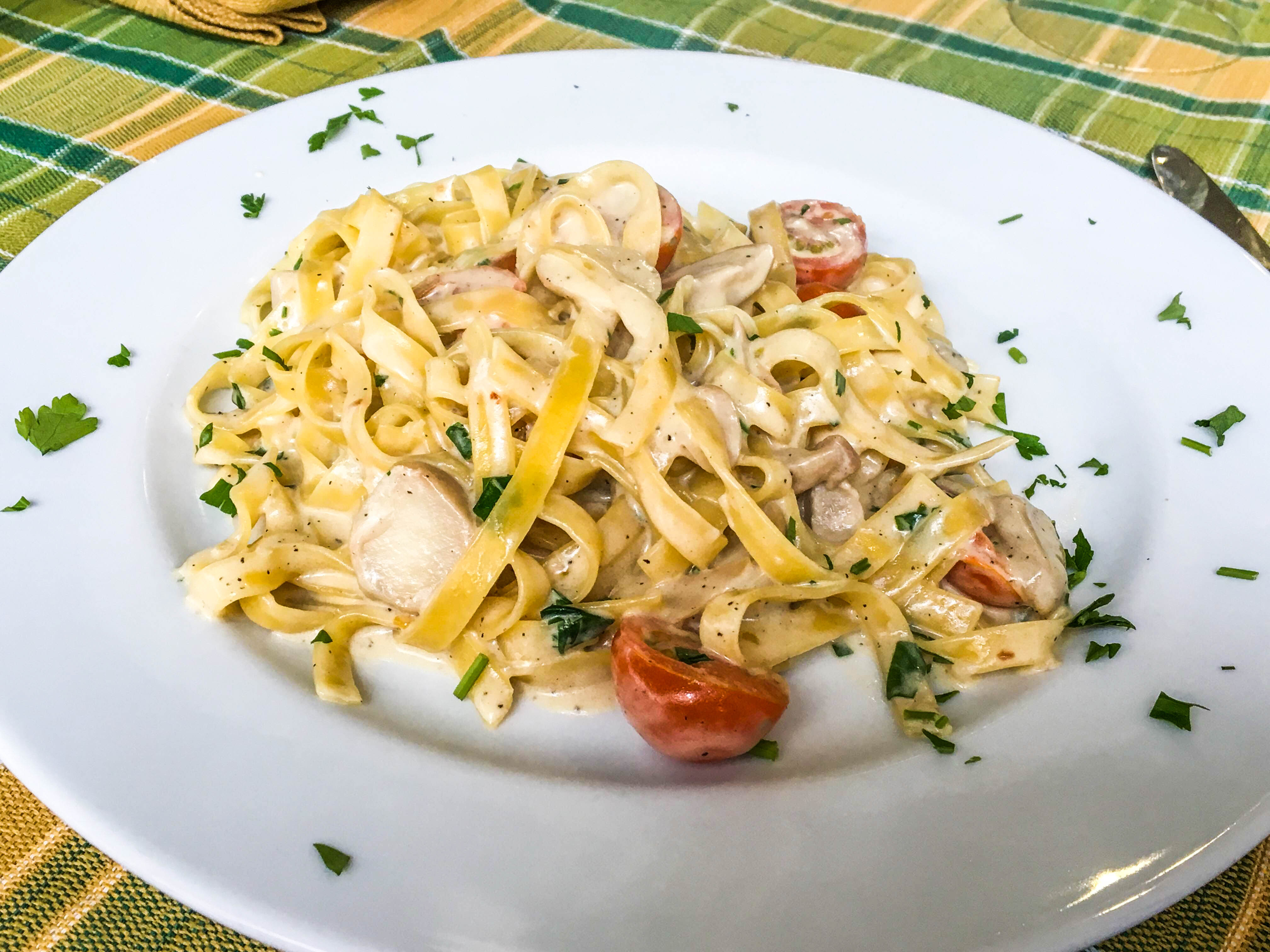 After my pasta, I finished lunch with a cappuccino and waited out the rain. When it was time to check-in to my room, I went up, unpacked a little and got cleaned up. And then when I stretched out on my bed to read a little and let my hair dry, I fell asleep for maybe 30 minutes to an hour. It wasn't much, but just enough to replenish some of that completely depleted energy.
It was still early afternoon when I woke up, and the most miraculous thing happened. The sky had cleared revealing a brilliant blue, my energy was completely back and I was excited – so excited – to explore Lisbon. I quickly changed, grabbed my camera and hit the streets of the Rossio neighborhood, walking far and discovering the Praça do Comércio on the banks of the Rio Tejo.
And I fell in love with Lisbon.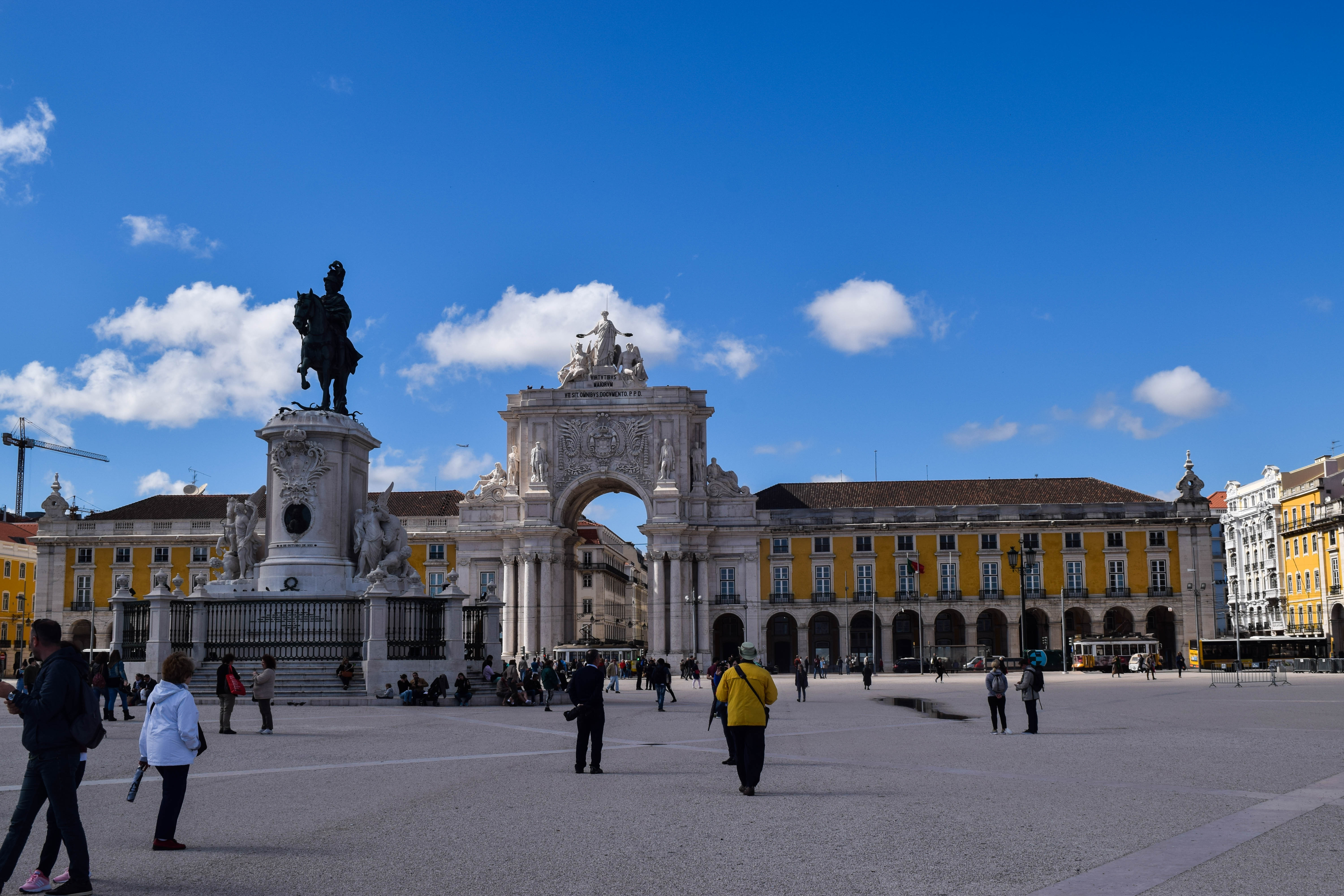 When I traveled to Munich – also solo – I got so lost trying to find my hotel once my shuttle dropped me off in the neighborhood. And Germany had been experiencing a heat wave, so it was incredibly hot as I lugged my suitcase around the Altstadt, and I remember very similar thoughts going through my mind. I ultimately had an amazing few days in Munich, but those first couple of hours were tough.
When I've traveled with someone else, whether domestically or internationally, there's a catching excitement being with them. And I think traveling alone, you're not bouncing ideas of someone else or problem solving together, and yes, for me at least, I begin to worry that I may be completely and utterly lost. With someone else, I might pretend that I know exactly where I'm going. And at the very least, there's someone else with you with whom to commiserate. Maybe it's silly, but I think it's easier to focus on the things that aren't going completely right when alone than to think about what's going right and what's still to come.
But you know what? It's all an adventure.
Those are all experiences. Experiences that make me stronger and yes, a more confident traveler. If I can find my way in a new city, fending for myself among languages and cultures I don't yet know, it only shapes me more. Because I will find my way, and I will learn a few local phrases that I can try out. The Portuguese phrases came back to my mind and I became more and more comfortable ordering a few basic things. And so later when I sat down to dinner on the Rua Augusta, I could only think of how lucky I was to make this trip happen, how lucky I was to be there at that moment. And I was so excited for the days I had ahead of me in Lisbon.