I had longer in Gdansk, Poland than I did in Munich, but I did less "tourist" activities. I was there for a wedding and spent more of my time catching up with friends I hadn't seen in a year or more (and having such a wonderful time doing so) than I did seeking out the sites marked in my guidebook. But there were a few things I did, would definitely do again and recommend for someone visiting, no matter how long the trip.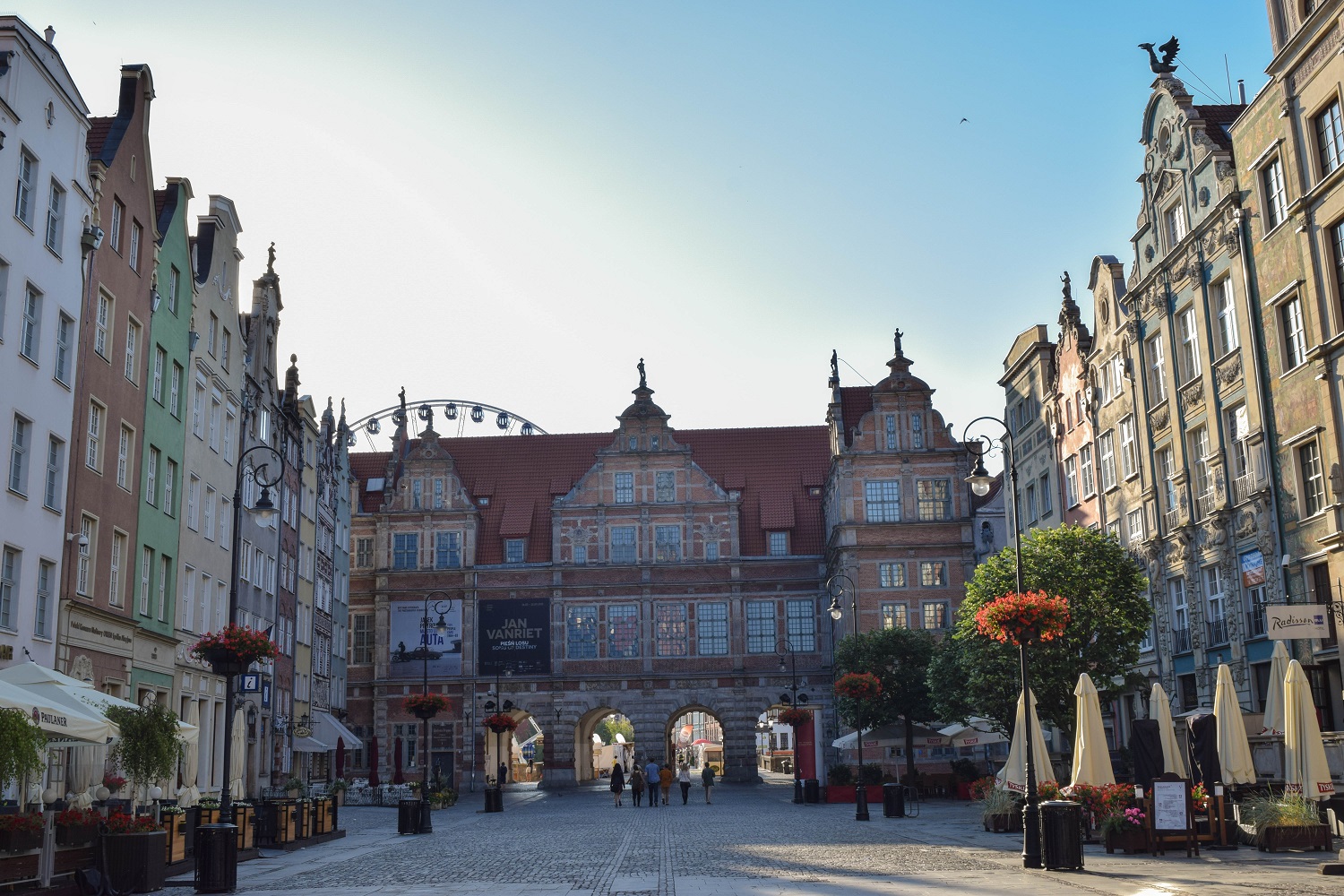 1. Długa street
I spent so much time on this street. It's full of shops, restaurants, museums and is bright, colorful and a wide lane full of people strolling, talking, taking pictures and occasionally eating ice cream. If you're in the city meeting up with friends, there's also a statue of Neptune near the Green Gate, which provides a great meeting place (I know, since this was also our meet-up point). After a long day, the sidewalk restaurants are also a great place to sit down, eat a delicious dinner (of nearly any kind of cuisine you're in the mood for) and people watch.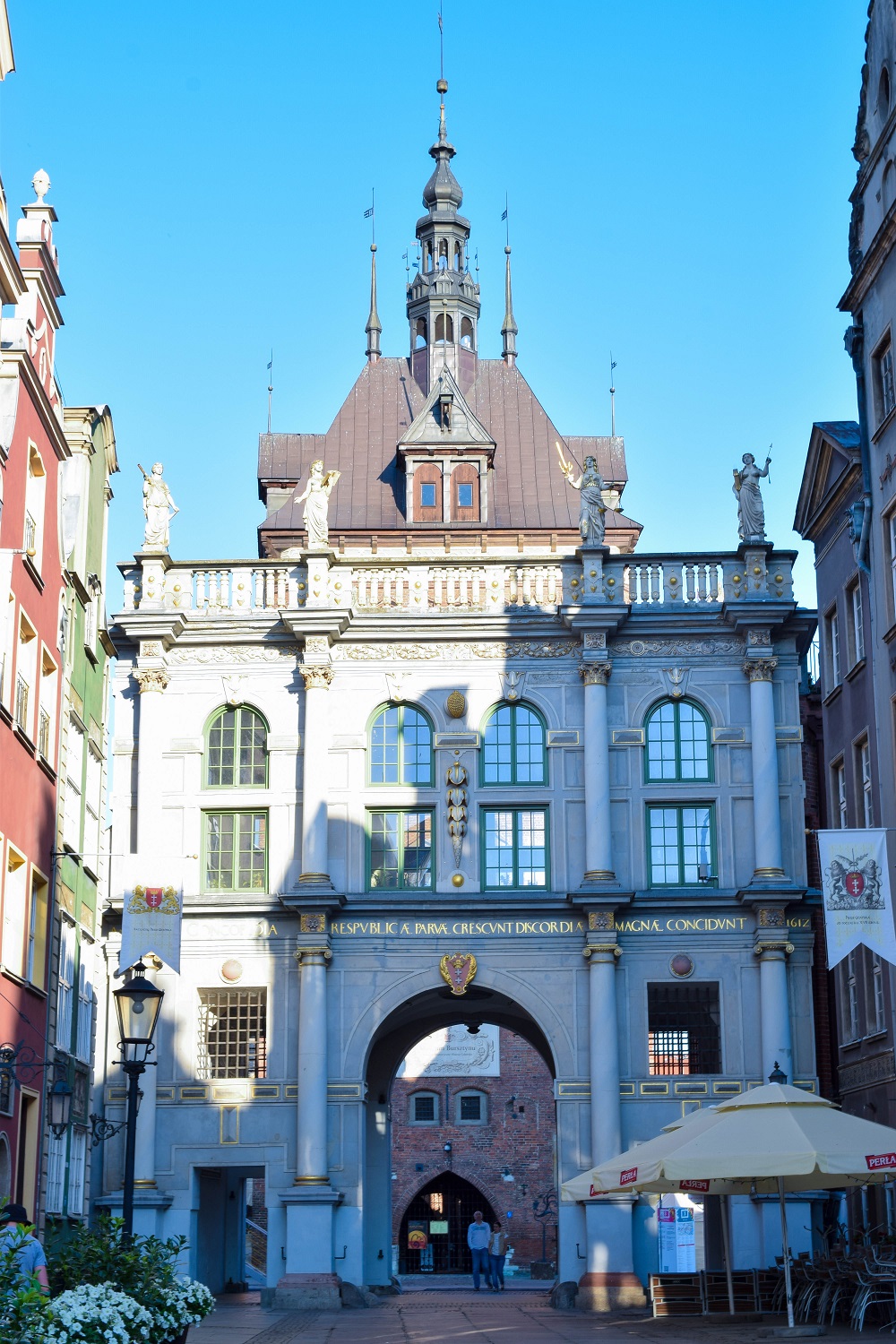 2. St. Mary's Tower
The tower at St. Mary's has incredible views of Gdansk. Unlike the vantage points in Paris, an elevator is not an option (and having climbed to the top of the Arc de Triumph, I figured: no big deal!), but be prepared. In a way, I'm glad I didn't know how many steps there were (405!) when I went up to the tower. The steps are marked for you, checking off each 100. And if you suffer from claustrophobia, be cautious. The first 100 steps (or last 100 on your way back down) spiral up in a very narrow tower. Very narrow.
But the climb is very well worth it, as I finally discovered when I made it to the top. The actual viewing area is a small platform at the top, so you can trade places with the other viewers and go from side to side and take in the view from all four vantage points. I saw the Ferris wheel, the canals and the shipyards, and even my hotel from there.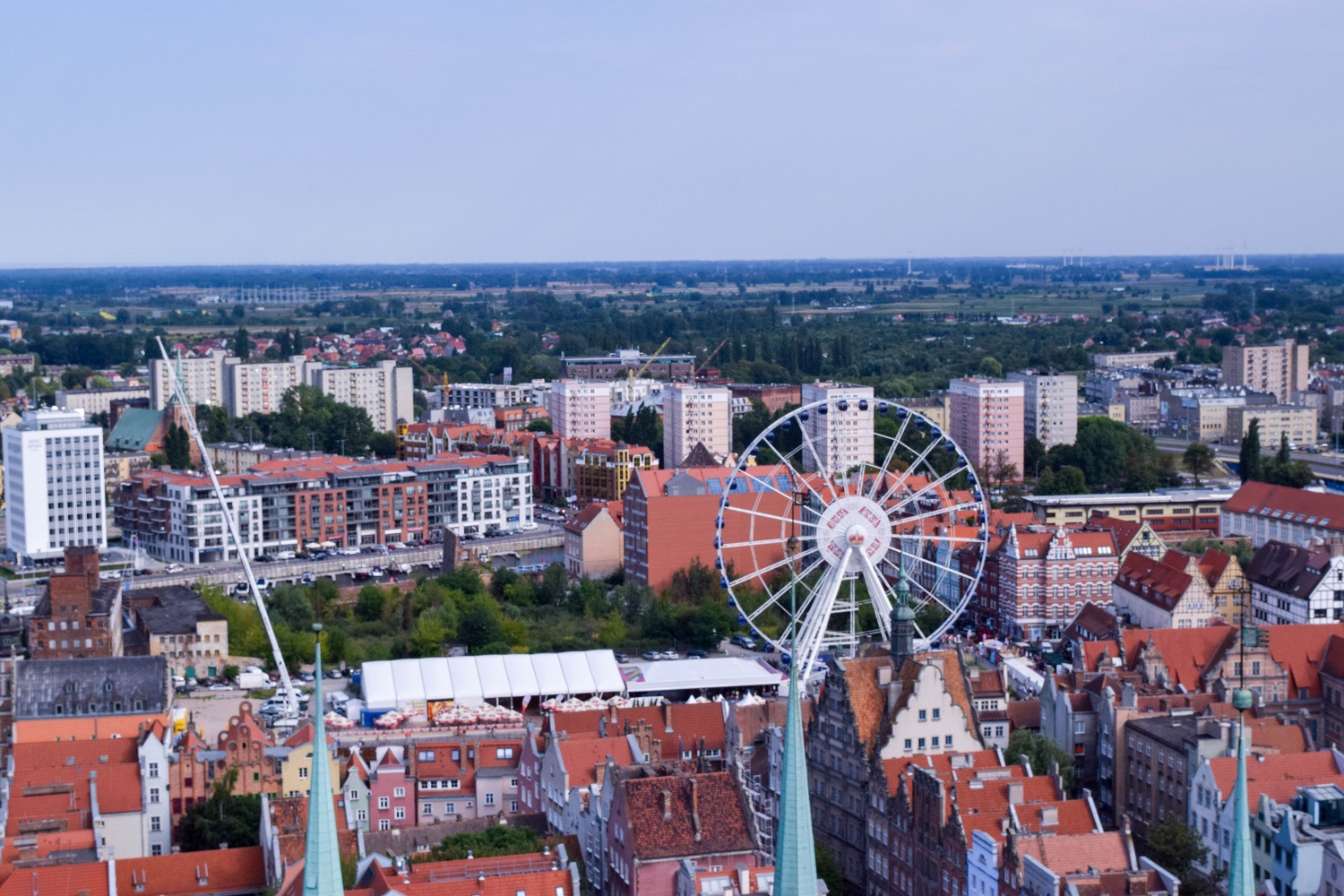 But also be sure to tour St. Mary's after climbing the tower. The church has incredibly high arched ceilings and when I visited, the altar was decorated for the upcoming fall. And of course, like many of the churches in Europe that I love so much (and some I've visited in the US), gorgeous stained glass windows. The church is also home to an astrological clock from the 15th century.
The story goes that the clock, which along with time tracks the sun and the moon's rotation through the twelve houses of the Zodiac, was a such an achievement that its creator was blinded so that he could not create another such clock. Though when looking into information on the astrological clock, I did see that the clockmaker did create other clock, so this may only be myth.
That's almost enough right there, isn't it? There are two pirate ships on which you can sail the waters in and around Gdansk. The route takes you from the Gdansk Old Town to Westerplatte, which was the site of the first battle of WWII's European Theatre. I did not do this, but the passengers have the opportunity to disembark the ship and visit Westerplatte, and taken a return cruise a little later. Also along the way, there is even further history when the ship passes by the shipyards, where the Solidarity Movement was founded. And as I noted in my introduction to Gdansk (when I fell in love), this is really great to see if you like history.
Beginning the last Saturday in July, the fair lasts for three weeks and visitors can find all kinds of souvenirs to remember your trip to Poland (like I did). And incredibly, the Fair has been held in Gdansk since the 13th century! And there is such a variety of things to see along the main streets: clothing, jewelry, toys, food, beer. I stopped at a lot of the amber colored jewelry vendors to find a little something to bring home with me, and while many of the food vendors there were selling meats, there were still lots of pastries to try.
And on the last day of the Fair, parts of Dluga street were fenced off for a race. And there were also sections set up for what looked like would hold live music later in the day. My friend did warn us that the hotels would be filling up, and while I did book my room months in advance, I could already see that she was right. But it's definitely worth visiting Gdansk around this time.