Texas escaped winter this year, or so I had begun to think. Earlier in February there were brilliant, sunny days in the 70s, including one lovely weekend where my sister and I headed out for frozen yogurt and ate it on park bleachers under the sun.  While the rest of the country seemed to be slammed with winter storm after winter storm, Texas looked to leave winter unscathed.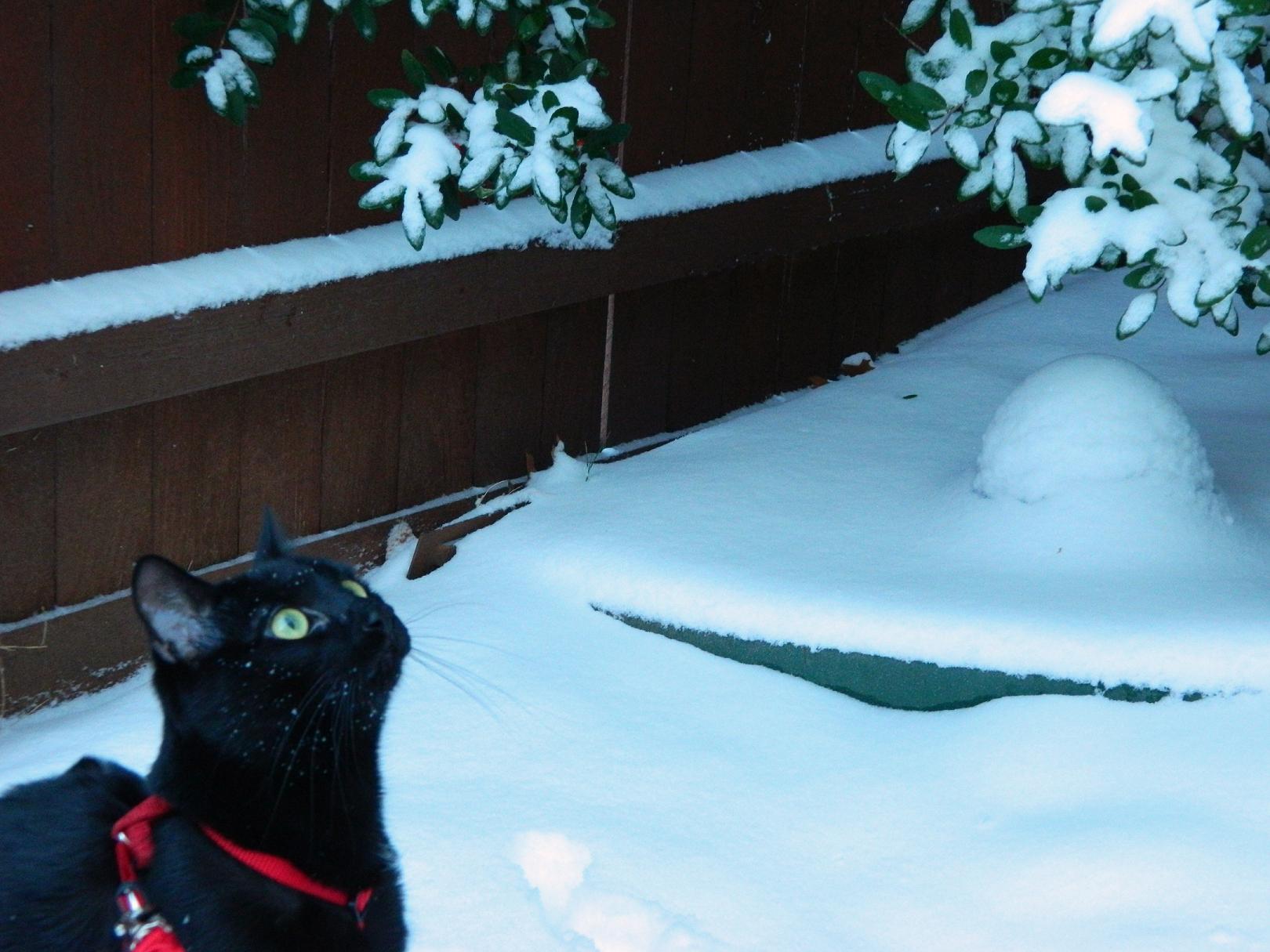 Until two weeks ago. And then again this week. Although, I'm not complaining (much). It was so incredibly wonderful to wake up on Wednesday and see several inches of snow! That may not seem like a lot (especially having survived two feet of snow in DC a few years ago), but remember…this is Texas.
And our news channels showed pictures upon pictures of the snow, children sledding on makeshift sleds (like laundry baskets) and a few cheeky snowmen. And within two days, true to Texas form, the snow was gone.
There still hasn't been much sun this March. But while out earlier this weekend, I saw wildflowers springing up along the medians. Mostly whites, a few yellows and the occasional purple. And soon to come? The beautiful Texas bluebonnets.
Last year I visited Ennis for the bluebonnet trails, but I have an idea to go a little further South this spring. Look for more recommendations on where you can see the bluebonnets and more.