If it hasn't come up yet, I am a bit of an Ernest Hemingway fan. I wasn't always, but an appreciate grew, beginning in high school. And when I started reading those stories and books outside of the standard required reading. So when I was asked what I wanted to do when visiting the Keys, a visit to Hemingway's House was high on the list.
Maybe it was a greater appreciation/romantic view of the Lost Generation, or reading about stories set in Spain, Paris and Africa that only strengthened my interest in visiting these places.
The house itself is of a beautiful, light and airy design originally built in the mid-1800's. Inside, much of the furniture belonged to the Hemingways from their time in Europe and other travels, though the house is missing some earlier features. Such as ceiling fans (which Hemingway's wife had removed to put up her chandeliers). Thankfully we visited in January, and the heat wasn't an issue.
Decoration has obviously been added, showing scenes of Hemingway's life and posters of movie adaptations. Copies of his books in various editions and foreign editions show up around the house, including in the bookshelves upstairs.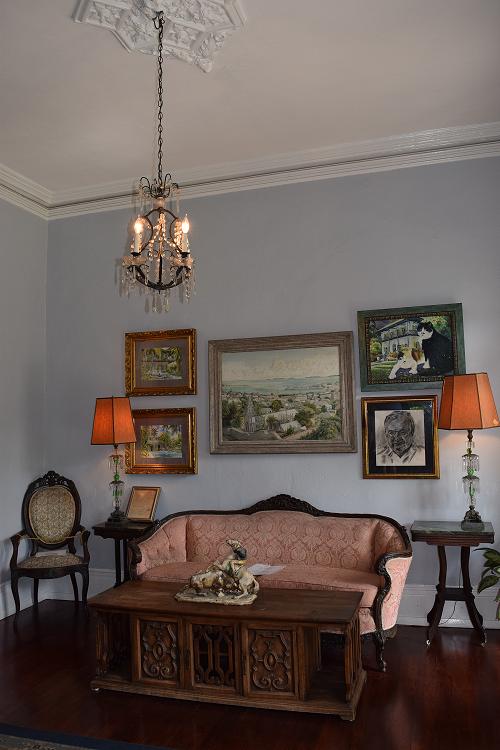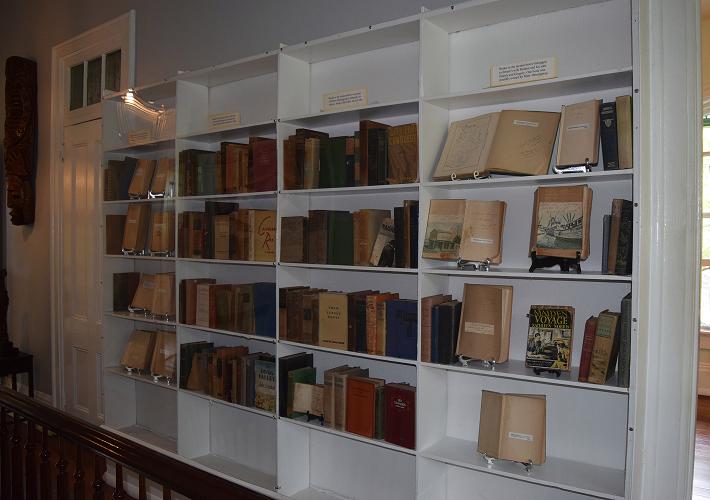 And of course there are the cats. They have free range over the property, including the furniture, like the one sleeping on the couch in the room where the tour began. He gave none of us visitors any notice. I also loved visiting the bookstore. One cat made a home inside an empty bookshelf, and another was curled up against the heat of the computer at checkout. And the employees had to work around the sleeping cat. Also on the grounds were the six-toed cats of legend, supposedly they represented good luck to sailors and were often found in port cities.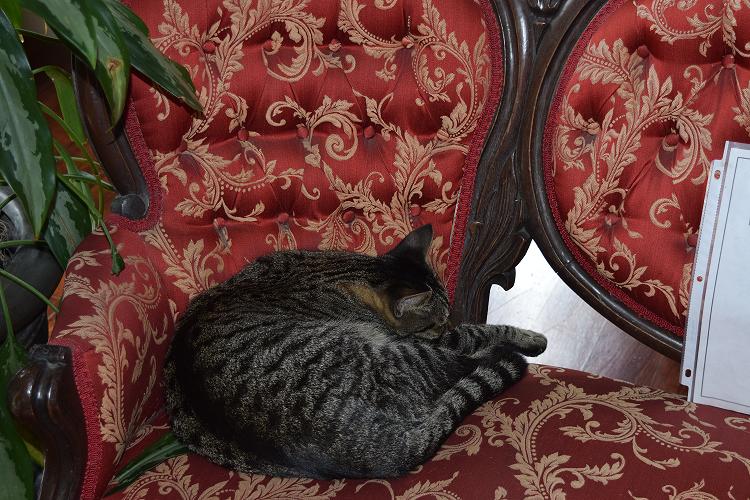 Hemingway had a short commute to work. He worked in what used to be a carriage house, with an iron catwalk connecting the veranda to his writing studio. And one could definitely get a sense of Hemingway from the writing studio. I would not mind having something similar for my writing space. I would love to hear the wind through the palm trees, or to hear rain sprinkling against the tin roof.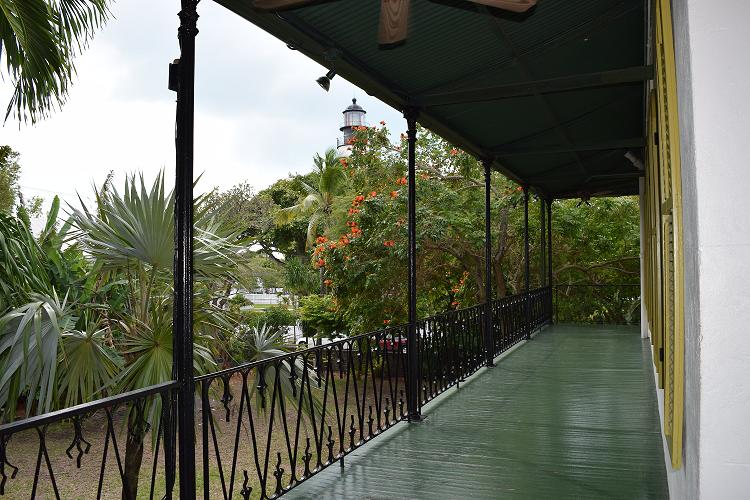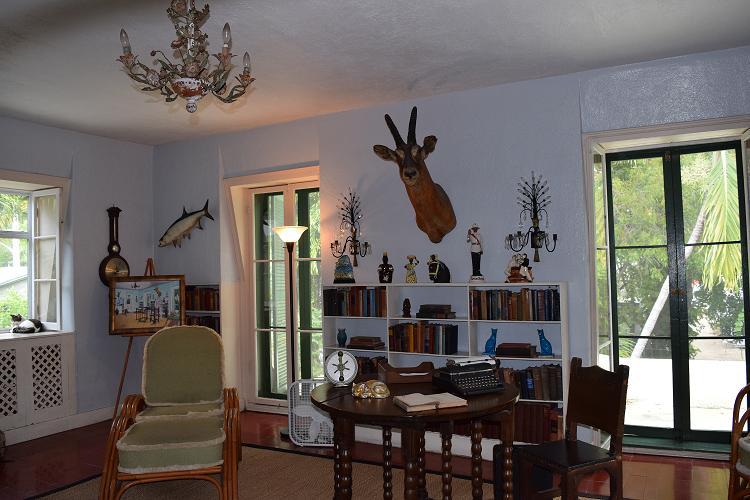 The home is open year-round from 9am-5pm. An adult ticket will currently cost you $13, which gives you access to the grounds and a tour. I enjoyed taking the tour first, learning lots of interesting stories about Hemingway's time in Key West (and it's possible some of them were just stories), and then strolling the grounds.