There are a lot of places to enjoy breakfast on the weekends in DC, and I'm not talking just about the patio brunch spots (though those are fantastic too!). I'm talking about the quiet places where you bring breakfast with you and can sit and enjoy the view and maybe even get a little reading done.
My normal Sunday morning – as many of you may already know – is the Georgetown Dean & Deluca. I really enjoy the walk there when not many people are out yet on the streets, but the sun's out and I just walk and listen to music. Once I get there if it's nice enough the tables are out on the brick alleyway and I'll get a bagel and a coffee and sit and catch up on reading. There are a few regulars I tend to see each time I go, even if several weeks have passed in between.
If it's crowded and there are no tables, usually courtesy of a Sunday morning running group that my friends and I have somewhat learned to time our visits, then no big deal. I'll take my bagel and coffee down across the canal and to the waterfront where I could sit for hours if it wasn't for the fact that the rest of my Sunday was calling.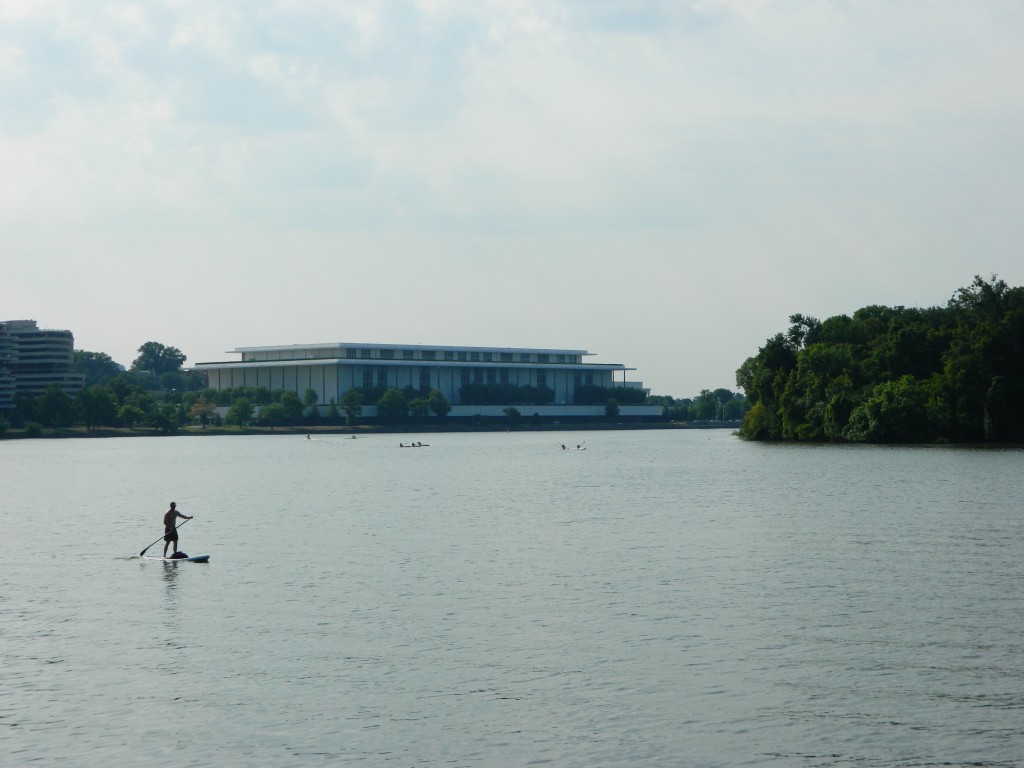 This morning was a bit different. I wanted to try a relatively new bagel place I'd heard a bit about, which would also allow me to go back to veggie cream cheese (since at my normal place I'm limited to plain). So I walked through Dupont and picked up breakfast, coming back to sit at the fountain, eat my breakfast in the cool breeze leftover from yesterday's freak thunderstorm and then read. I even had the person at the opposite end of the bunch commend my reading material (James Joyce) and tell me The Dubliners was such a great book. Only on the second story at this point, I still had to agree with him.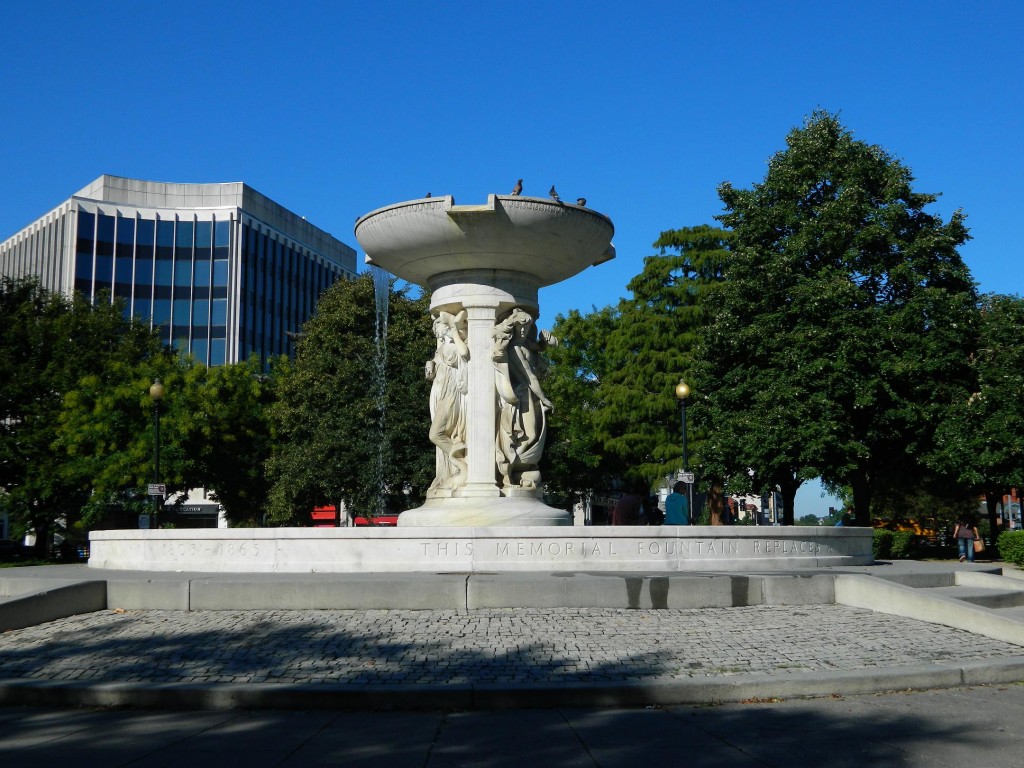 And I wasn't the only one sitting there. I saw a few people coming from home with their travel mugs in one hand and the Sunday paper under the other arm and find a spot on the benches before unfolding the first section (or maybe jumping directly to the Sunday comics). And why not? Gorgeous weather, beautiful views…so many options around for a quick breakfast to pick up; it makes for great Sunday breakfasts without the heaviness or standing around waiting for the patio table that often accompanies weekend brunches.
And since it's September, these breakfasts are a good way to start the day before whatever festival happens to be going on. Today it's on to the Adams Morgan festival. Have fun!