I think that the idea of love at first sight is definitely a thing when it comes to travel. There are places I've loved from the first time visiting (Glacier National Park, Boston, Paris – though Paris was a place I loved from afar before that first trip). And now I have a new place to add: Olympic National Park.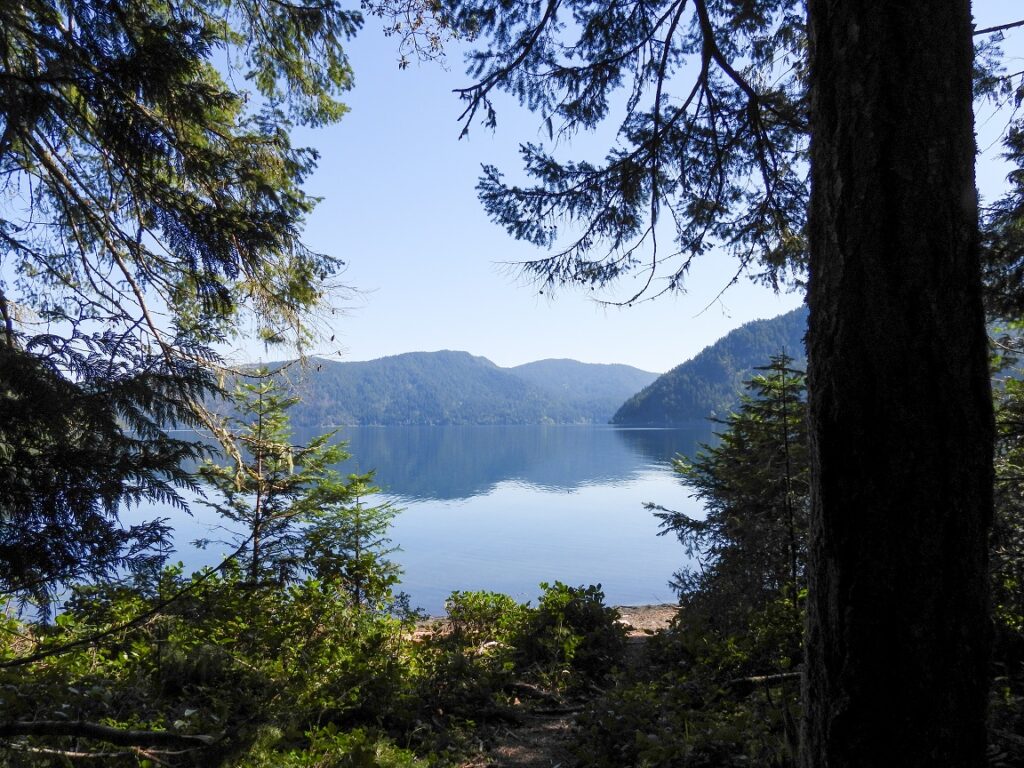 That's a pretty bold statement too considering I only saw one small portion with my short stay at Lake Crescent. I didn't have long in the park, though I had planned to visit other areas. Only when I arrived after a few hours driving – and would still have more driving to do when continuing my trip to the San Juan Islands – I didn't want to spend the short time I had in the park driving all through it. I wanted time to relax and time to explore, and staying at the lake turned out to be just fine for me. It was, like my last post introducing me to Seattle, merely a first encounter with the park.
The old growth woods in this part of the country are magic, with deep green moss winding up wide, giant trees, that woodsy scent is like celebrating being enveloped with so much nature with each inhale. Even the ferns along the forest floor away from my packed dirt trail whispered of places and times long forgotten but that didn't need to be. And on occasion, I saw at giant fallen log slipping back into its environment. It was like a backdrop for a fairytale – the kind with the wild fae and not princes nor princesses – if I've seen one.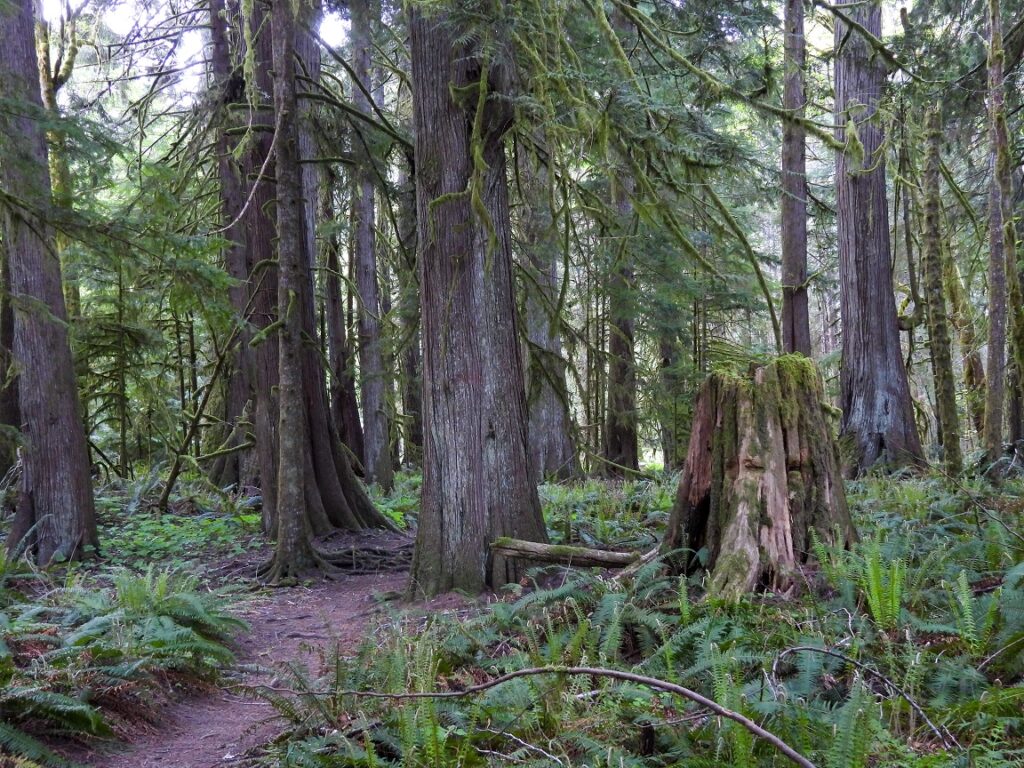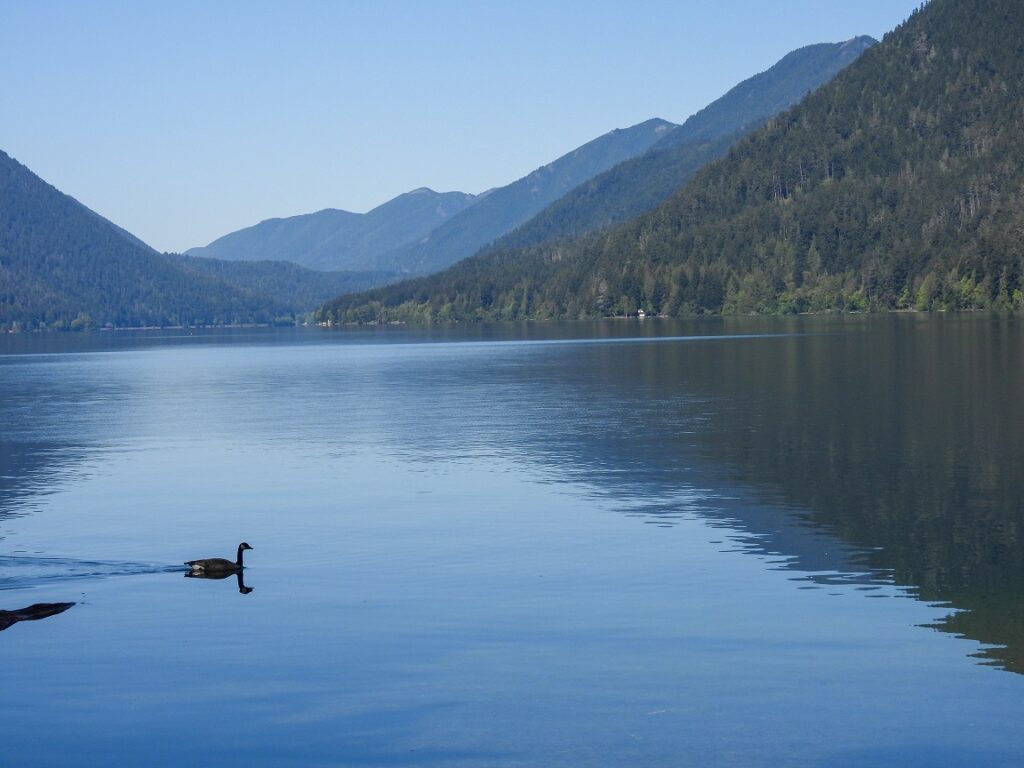 I stayed there at the Lake Crescent Lodge right on the lake, which gave me the most wonderful reading views (even if I was doing more viewing and less reading). In the early morning, I walked right out to the lake in that early quiet with only the geese and ducks for company. My first morning the lake was mirror still, the only rippling coming from those geese and very quickly disappearing into the water's stillness. In some pictures, it was almost challenging to tell where the lake ended and the trees began their climb up the mountain.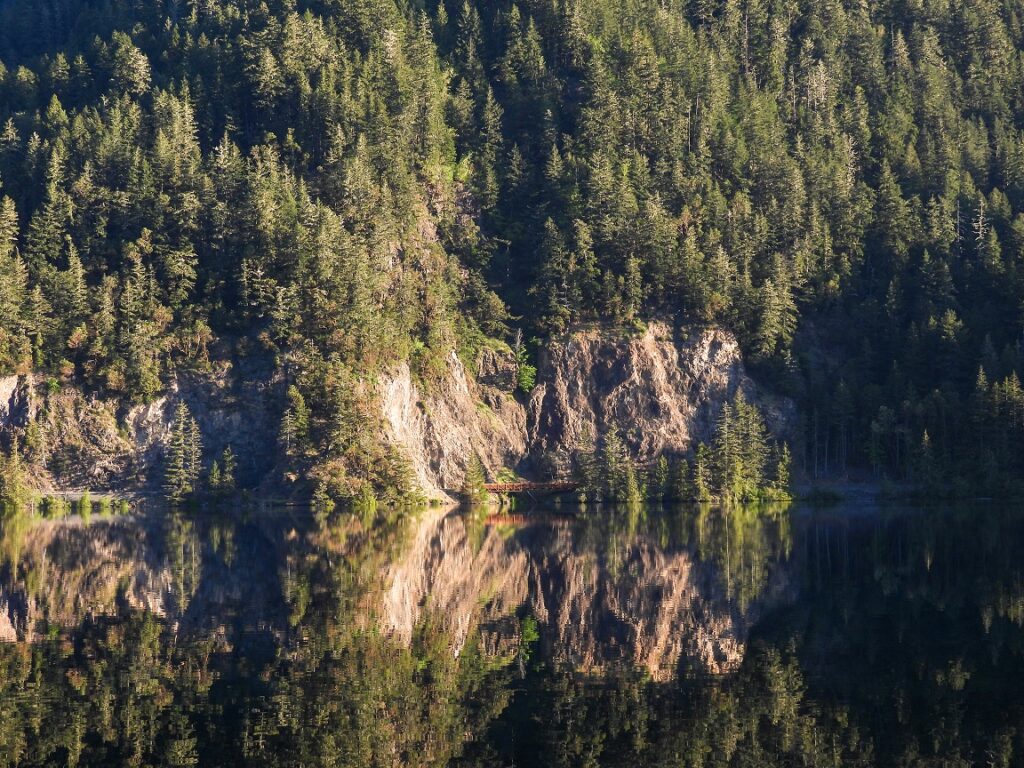 There were trails around the lodge I explored, two shorter and right around the edges of the lake. And then the longer trail to Marymere Falls, which was a lovely hike through those magical forests. To get those stunning views of the falls, there was a wooden staircase that does offer some elevation (so a heads up if stairs aren't your favorite).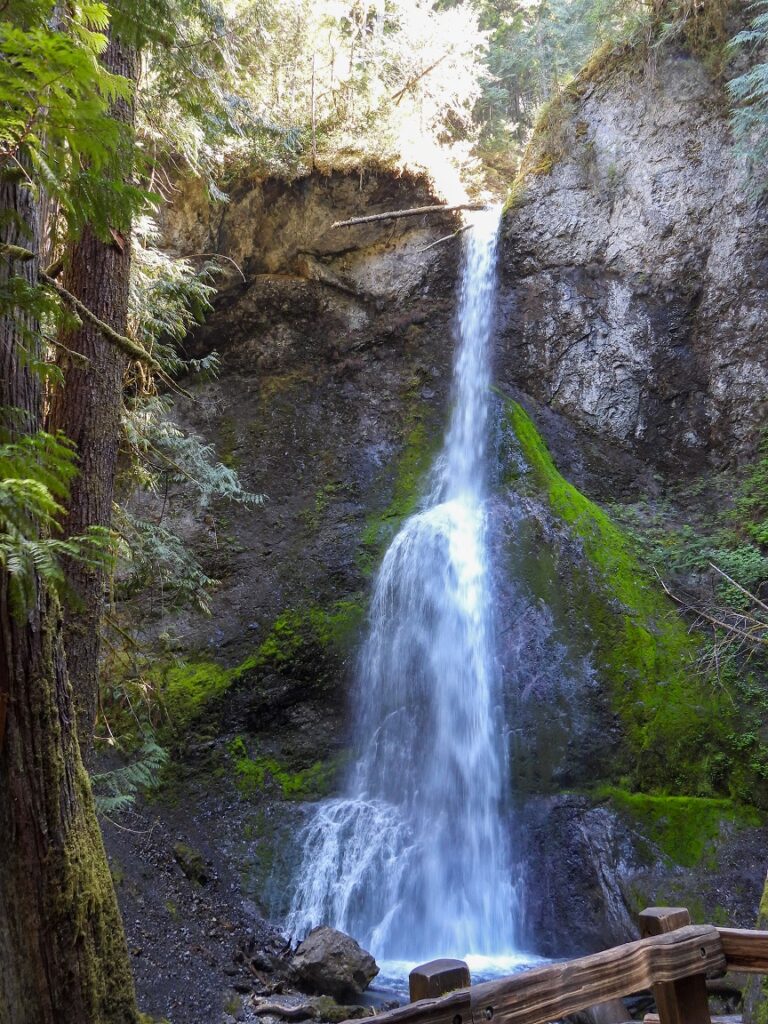 After relaxing back at the lodge for dinner and with my book for a bit – again, along with those gorgeous views of the lake – that wrapped up my time in Olympic. I'd head out to drive through this beautiful state to spend my remaining time in the San Juan Islands and hopefully see some whales while out on the water (spoiler for the next post: I did!).