One thing I look forward to when reading The Mat Yoga Studio's monthly newsletter – along with reading the lovely, often personal, stories from the teachers to set up the month's theme – is looking ahead to see what workshops are coming up. As a perpetual student, I love marking my calendar for a workshop that aligns with my interests or areas I'd like to study further. But what can one expect with a yoga workshop and how should one prepare?
The short answer: it depends.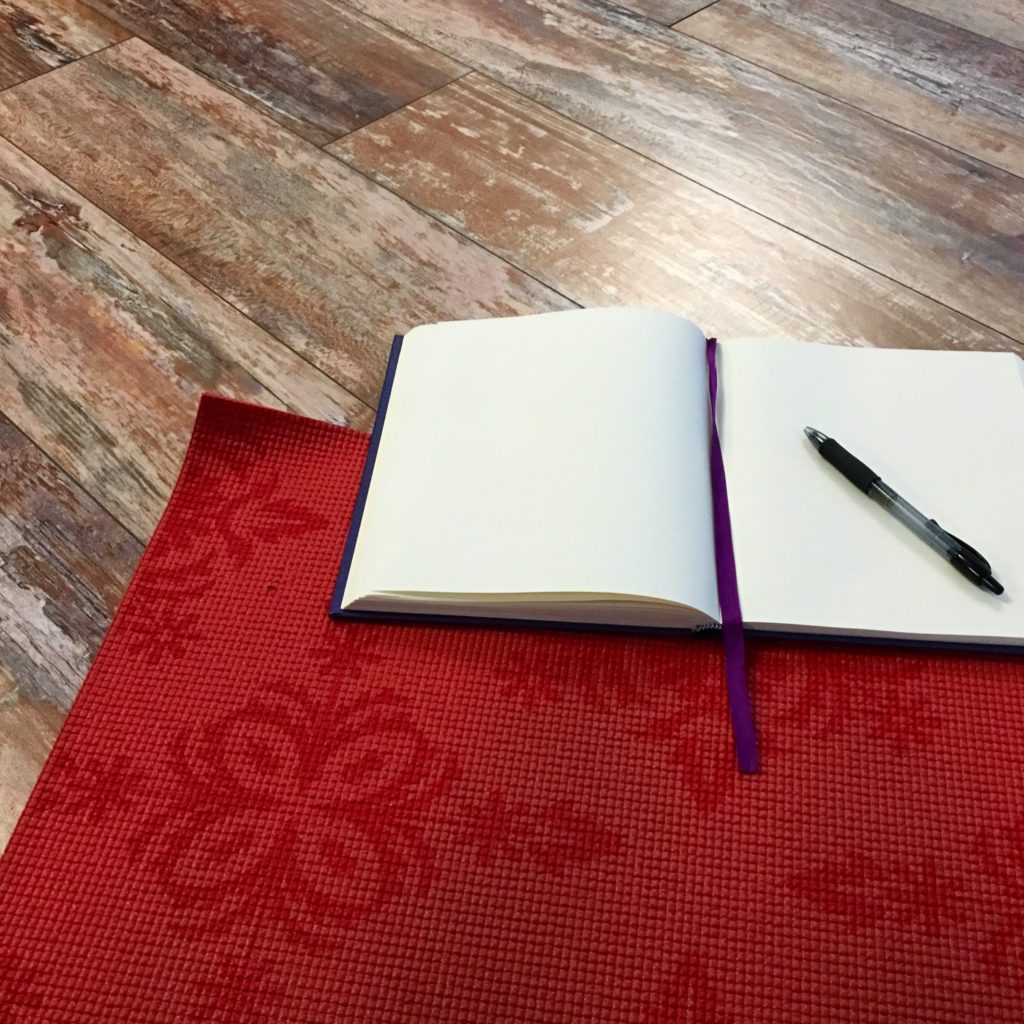 A workshop is inclusive of so many things. In terms of expectations, a workshop can be more physical, such as breaking down arm balances, diving into yin yoga or chair yoga, working on backbends, etc. I've seen many such advertised workshops and partaken in a few. For these, when I think of what to prepare or what to expect, I think of preparing as I would for one of my "regular" yoga classes. I want to wear something I can move in, bring my mat and water. Though I may also want to bring my small notebook and a pen, depending on how the class is described (such as any tips I may want to keep in mind). Even classes on meditation may incorporate a little bit of movement – after all, yoga is a way to prepare the body for stillness – so for that I may think of layers. What to wear for movement, but also maybe a light sweater for sitting still.
Other classes may not be as physical. A meditation workshop may focus solely on the meditation aspect and methods, and therefore may not incorporate a flow. Additionally, workshops can be about yoga's history, yogic philosophy, or other related philosophies (such as ayurveda), or even nutrition. For these, I want something comfortable for sitting for a period and may wear something looser and still bring that sweater since I won't be moving to warm up. I will also still want my mat and blocks. The blocks, I learned some time ago, can be great to stack and rest your small notebook for taking notes. As my teachers say – blocks can help bring the floor up to you!
Read the description fully, not just to get a sense of the class, but also to get a sense of how to prepare. Movement will often be listed, especially in those types of meditation workshops where movement is incorporated. I will often double check the description the morning of to see if I need to make any adjustments (or double checking the time, which is also important). And if you have any questions that may not be clear to you about what to expect, just ask!
Speaking of workshops, The Mat's Dallas location hosts the next Master Class coming up in July. Both studios will host workshops from time to time, so check the monthly newsletter and also the main events page to look ahead.
This is the part of a series of posts for The Mat Yoga Studio, sharing my thoughts and observations as a student only. The views and opinions are my own experience.