I don't think I was the only student excited to see what The Mat Yoga Studio's new Dallas space was going to look like – and feel like – once it opened. And this was a different kind of excitement than the Plano's studio opening. After all, that was a second studio. Relocating Dallas was relocating the space that – for many, myself included – was how we found The Mat.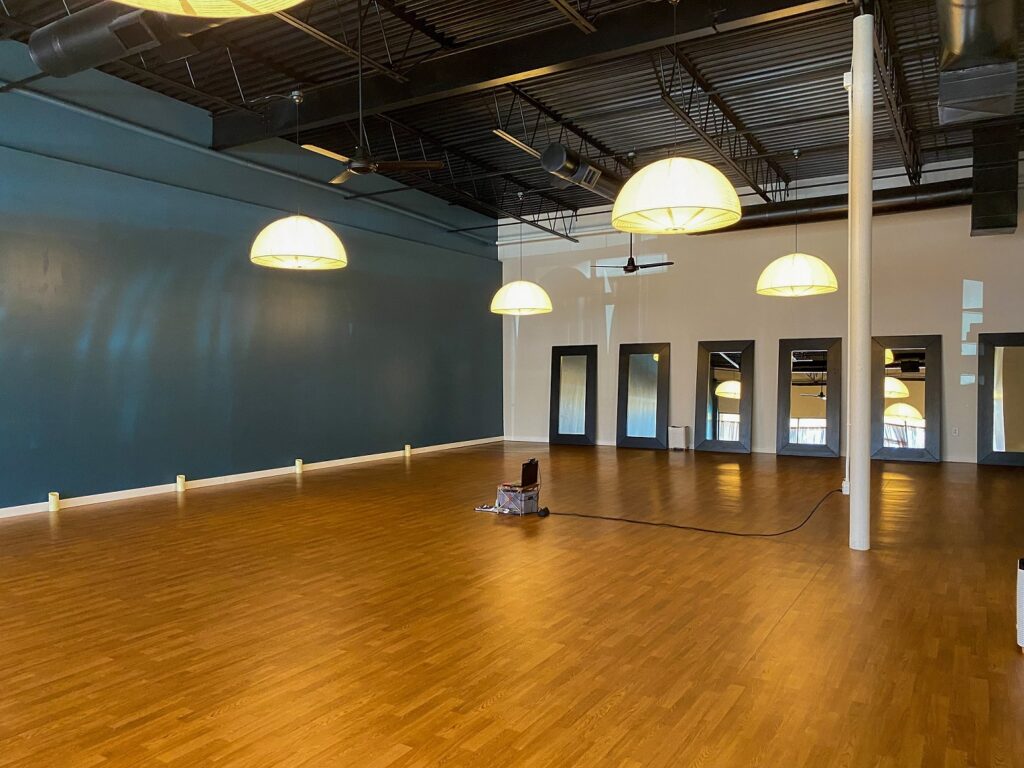 The Mat's space had relocated previously, though it'd been quite some time. As I said, it's space prior to this year was where I was first introduced to this amazing community and met many friends practicing alongside them week after week. I went through teacher training there, attended numerous workshops, and took part in countless conversations in the lobby.
But of course, a community is so much more than four physical walls of a space.
And I was not disappointed walking into my first class there during opening week. That sense of community carried through the temporary space, but this was coming into a new home, so to speak. And it felt just as inviting…dare I say even more so given that I knew this was the result of the care and dedication of The Mat's owner and her team to create a new space for us all. And it's beautiful.
The large, warm lobby welcomes students as they come in, with cozy rugs on the floors and some comfortable seating options if the class before is still wrapping up – there's also another small, open corner for catching up with classmates in the back as well! And then the practice space is wide with the deep teal grey walls meeting a black industrial type ceiling (the black mutes the industry aspect and believe me when I say it works and provides a cool and funky feel!).
My first class I joked about finding my spot, but how many of us have our go-to areas? And maybe not even just one – I sometimes find myself picking a different spot every so often and have my spot for how I'm showing up that day. It'll be kind of fun to try out different spots in the new studio.
The new Dallas studio is also open to workshops, and I attended my first one earlier this month with a luxurious hour and a half sound bath. It kind of felt a bit like a dedication for the space – so many students showing up to fill the studio (along with this year's teacher trainees) to soak in the resonating sounds from singing bowls, gongs, and windchimes.
It was the first of many such weekends and classes to infuse the space with the support and respect that is already infused in The Mat's community. Hope to see you around the new studio!
This is the part of a series of posts for The Mat Yoga Studio, sharing my thoughts and observations as a student only. The views and opinions are my own experience.