It's an exciting year for The Mat Yoga Studio and its community. Not only has the new Dallas location opened, but there is a new Customer Loyalty Program that launched this year (and since it's April and the middle of the spring challenge, that seems like a great way to get started with working towards the milestone rewards!). The new program also is an opportunity for long-returning students to take part by "starting over" on January 1.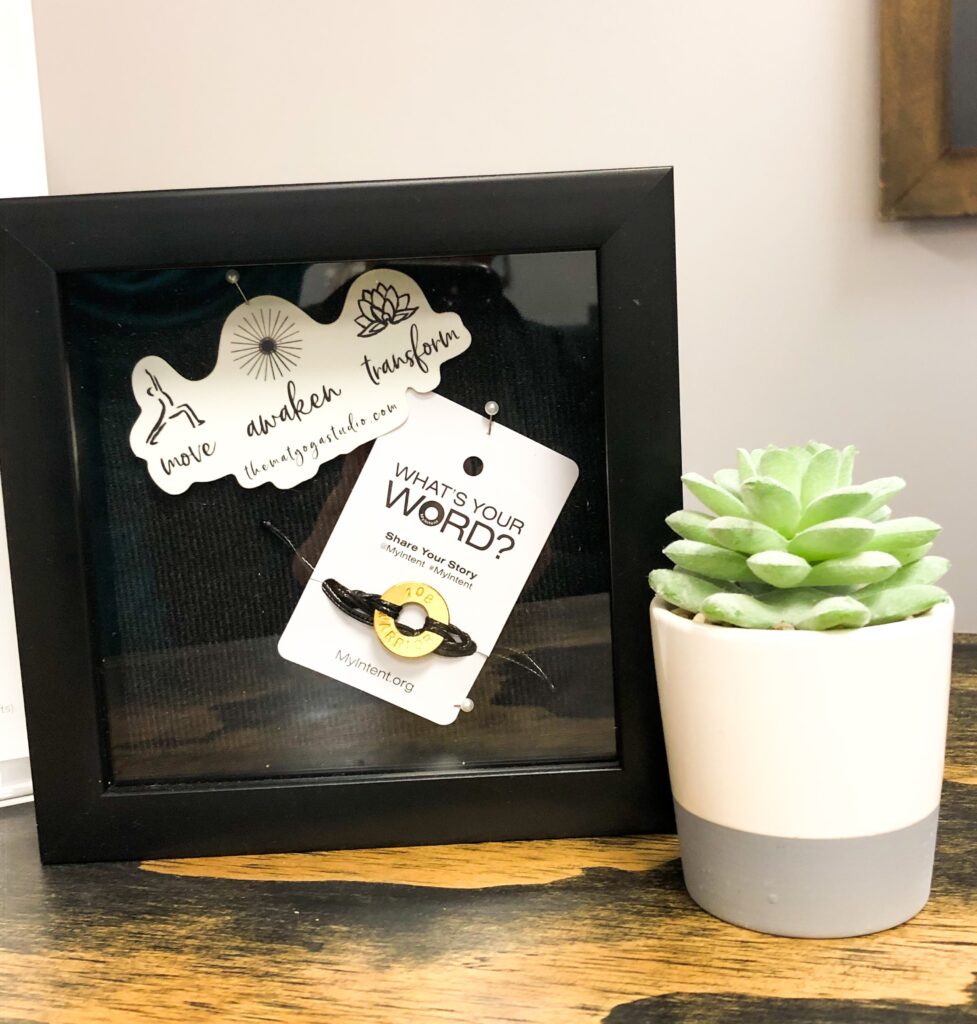 What is the loyalty program? Like so many places offering loyalty programs, there are rewards a student can earn by taking a certain number of classes. I've linked to The Mat's program details above, but thought to offer what I'm looking forward about this program (not just joining the 108 Warrior Club and getting a bracelet that, admittedly, I am striving towards).
For one there is the sense of accomplishment with "earning." It's not just having a new sticker for one's water bottle or a bracelet to wear, it's the fact that receiving those rewards means that I've taken 50 or 108 classes (or more for the additional tiers of the program). Those things are a reminder that I've put in the work, so to speak. Even though for me, taking a class is far from work! Taking a class is its own reward for a break in the day, for movement, for returning to breath…these things that are important to me. And so for me, I can see these tangible rewards as a reminder of the things I'm doing for my own self-care.
Even those rewards that are not tangible – the credits for future class packages or workshop credits – are of course a nice to have in terms of a dollar view, but again, that can be a way of personally saying to yourself: "Well done, look at what you've done for yourself ."
And then there's also account tracking. Certainly during this month when I get to see the number of classes I'm taking and how each week that can add up (during April's challenge to take a certain number of classes in the month), being told I've earned a reward is eye opening. I haven't – yet – earned a reward under the new loyalty program, but I remember being offered a t-shirt for having taken a certain number of classes in a prior year and just thinking "Wow. I've taken that many classes? That's incredible!".
Having been a member of this community for several years, I'm excited about the reboot. And while I can't wait to earn my first reward, I'm just looking forward to getting back to my mat with some amazing classmates practicing next to me, taking from some wonderful teachers and just continuing to be a part of this community.
This is the part of a series of posts for The Mat Yoga Studio, sharing my thoughts and observations as a student only. The views and opinions are my own experience.