When I worked on my intentions for the year, I wanted to be more mindful of checking in on how I was doing with them. It can – for me, anyway – be easy to set an intention at the start of the new year and then several months later think "oh, how am I doing on that?" and then dismiss it again after an all too brief check-in.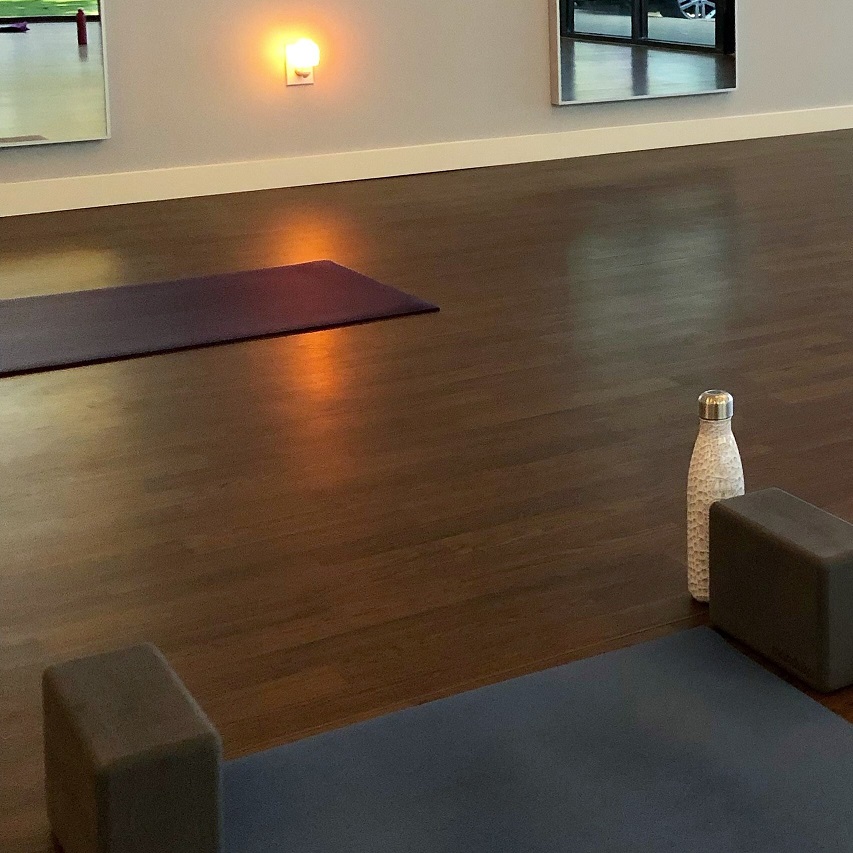 Which is why this year, I made a note to myself to check-in towards the end of the first quarter/start of the second. It seemed like a good time to have settled into a new year, adjust to any changes that come up, and reassess. Are these still the things I want to cultivate this year? How am I doing with them or what needs to change? And also, how can I keep these intentions more top of mind?
For intentions that might include incorporating more movement, a challenge can be a great way to come back to that intention. And timing-wise, The Mat's month-long yoga challenge coming up in April is right in line with a plan for a Q1 assessment.
Challenges at boutique studios or gyms will differ, as a challenge might also differ year to year. While this isn't the first time The Mat has done a challenge, it may look a little different than if you participated in it last spring, which is part of the fun with these kinds of challenges. They may help move more or explore a class style that you may not often take – or maybe haven't had the opportunity to take at all.
At this time, details for the planned April challenge are forthcoming, but it is something to start thinking of as March winds down. What could you get from participating? How might a challenge align with your New Year's intentions? What do you need to prepare for such a challenge (for example, if you're new to yoga, this may include allowing time to talk with your doctor about the activity)? Is this something friends might be interested in? After all, a little camaraderie and accountability can go a long way!
In addition to the internal reward, there is an opportunity for external rewards too. By participating and completing the challenge, students can be entered for both periodic prize drawings and a larger, monthly drawing at the end of the challenge. And while that's fun, for me I will say I really like seeing my accomplishments with those classes in my schedule. At the end of the challenge, I can say "I did it!".
And even if something prevents me from taking classes to complete my challenge goals for the month, I can still see what I was able to accomplish even with those obstacles. There's power and motivation in that as well.
This is the part of a series of posts for The Mat Yoga Studio, sharing my thoughts and observations as a student only. The views and opinions are my own experience.