If you belong to The Mat Yoga Studio's email distributions – or follow along on social media – you may have seen the news that the Dallas studio has moved (first to a temporary location and will later move into a new home). In posting about the space, The Mat has called this change of venue an adventure, and it does feel that way. But it's an adventure where at least you know the people with whom you are adventuring.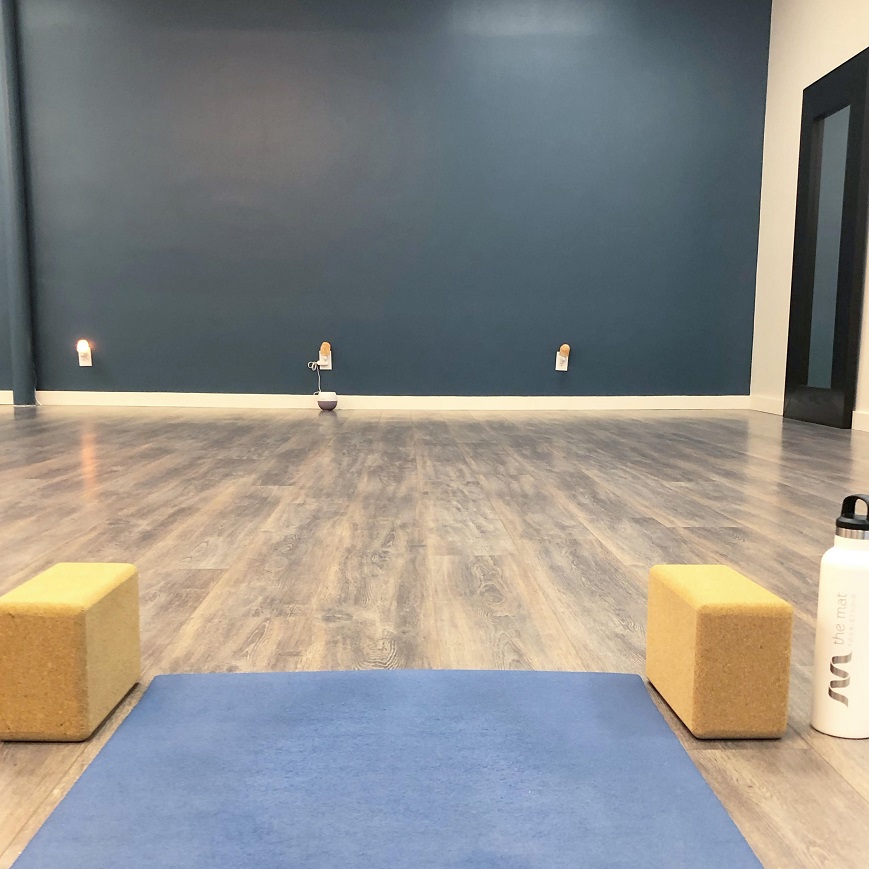 After one of the last classes on a day of the year – a few weeks before New Year's Eve due to the way the holidays fell – a few students hung around after to celebrate the studio and what had become such a regular hour in my schedule. This doesn't mean I won't go to that same time another week, but I wouldn't be back at that time in that studio.
But it's just a space…right?
Well, maybe…except that there has been a lot of community building within those walls. Like many I expect, The Mat's Dallas studio was my introduction to this amazing community. After establishing a somewhat regular routine – and seeing my personal practice grow – I found myself spending so much time in both the large and small studios there. The large studio was often my "regular" classes, where I spent time talking with the friends I made before class or taking larger workshops or book club. The small studio was where I spent so much time in my teacher training classes or other community events.
While it was a little bittersweet thinking back to how many afternoon classes we had shared together, it's important to think about what's not changing: the community. The space may look different now – and will again when the Dallas studio moves from this temporary space to its new space – but the spirit will be there with the teachers and students.
It's that spirit of the community that makes the studio so special. And that's something that can grow and move (after all, I feel it when practicing at the Plano studio!).
While there may be a sense of nostalgia thinking back on the many memories made at the now old space, the students of The Mat get the opportunity to create so many new memories in the new space or even the temporary space – which I'm sure will have its own experiences. I look forward to the future when a story might begin with "remember that one time in the temporary space when…".
Another constant? The mat beneath my feet. So while the physical walls may look different, the atmosphere may feel a little familiar, and my practice is still my practice no matter where that might be.
This is the part of a series of posts for The Mat Yoga Studio, sharing my thoughts and observations as a student only. The views and opinions are my own experience.