For some time now, The Mat Yoga Studio has offered yin yoga classes – including a weekly combination class of yin and yoga nidra. When I first saw that on the schedule, I remember wondering what yin was. I'd been familiar with various names for an open level class (Open Flow, at The Mat) as well as having some idea of other lineages and styles: Ashtanga, Hatha, Power, Vinyasa, etc. But what was yin?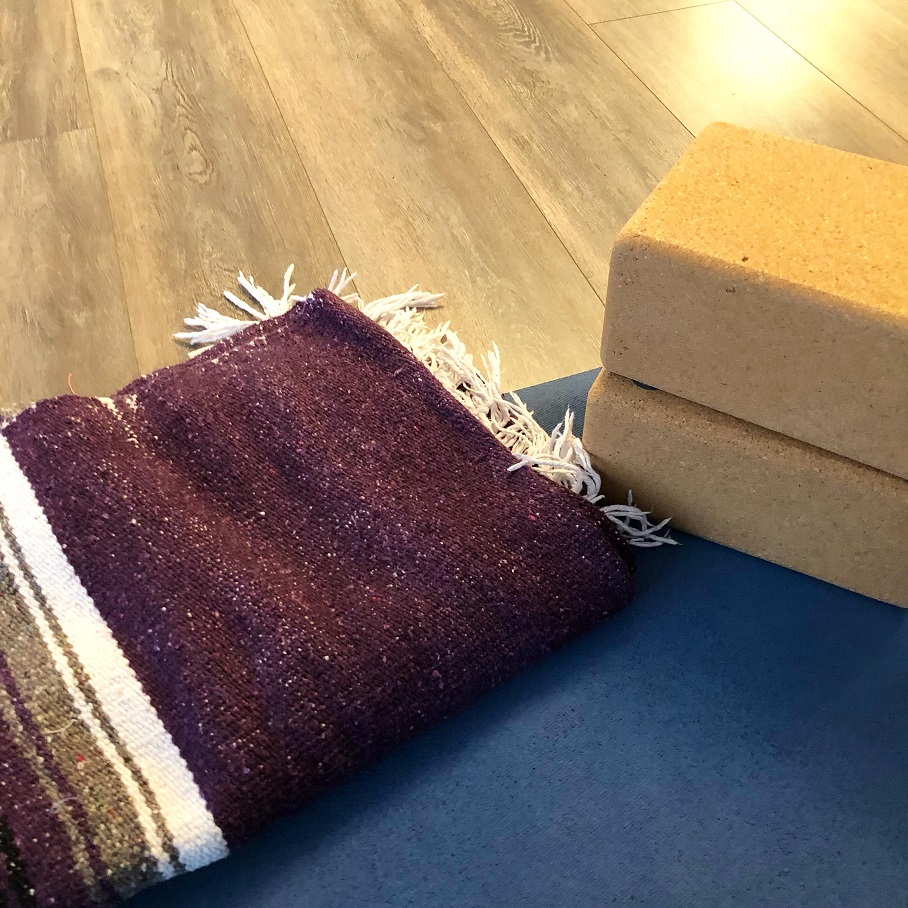 Yin is a slower style of yoga, with poses held for several minutes rather than a few breaths, and more of what I think of as the stretching poses as opposed to say an active strength pose like Warrior I or II. By no means does that mean it's "easier" than an all-level flow class. Breath continues to be important in this practice to settle into these deep tissue stretches.
The time in each pose also means more opportunity to settle in to your own thoughts, a place I've found breathing to help me through as well.
It can be challenging to settle into a pose like that, knowing you'll be there for some time. Perhaps there may be some discomfort that may open up as the breaths flow by. Note discomfort, not pain. If you are experiencing pain in a pose, gently move out of it and use support (blankets, blocks, bolsters) and be sure to talk with your teacher about other modifications.
Admittedly, since I have not studied yin deeply beyond the occasional class, I won't go in depth about the reported health benefits. What I can offer is my own experience, where a yin class has offered a way to slow down, to find calm after a busy week (when I've taken the Thursday classes at the studio). The Thursday classes also have the added benefit of incorporating a 30 minute yoga nidra, which when combined, that hour offers me so much self-care. Taking that time to slow down feels quite indulgent to me!
If you want to learn more, or wish to take your practice deeper, The Mat is hosting a Yin Yoga Teacher Training and Weekend Intensive the weekend of March 4-6. And while it is a teacher training, you are not required to be a teacher to take this workshop. The workshop is open to students wishing to dive further into their own yin practice, which might be a great way to spend the weekend.
The weekend will explore yin poses, benefits of yin, anatomy, and creating a class. While again, not everyone attending may be a teacher or look to teach yin, understanding class sequencing can add to the expansion of one's personal practice. For more information and to register for the workshop, visit The Mat's Workshops and Teacher Training page.
Yin classes are offered at both the Dallas and Plano studios. Please reach out to the studio if you have questions about the practice and of course, talk with your doctor as well before trying a new type of exercise.
This is the part of a series of posts for The Mat Yoga Studio, sharing my thoughts and observations as a student only. The views and opinions are my own experience.