Is there a particular yogi in your life for whom you are looking to give a gift this holiday season, but not sure where to begin? Maybe a sibling or child, spouse or even a friend from your yoga studio? I can sometimes have a difficult time to pick a gift for friends and family. I want the gift to be something they want, mean something to them and also be something they will use or wear. If we have shared interests, then I also kind of want it to reflect a bit of me. There are gifts that I've received over the years, and part of what makes them special is seeing a piece of my friend in them.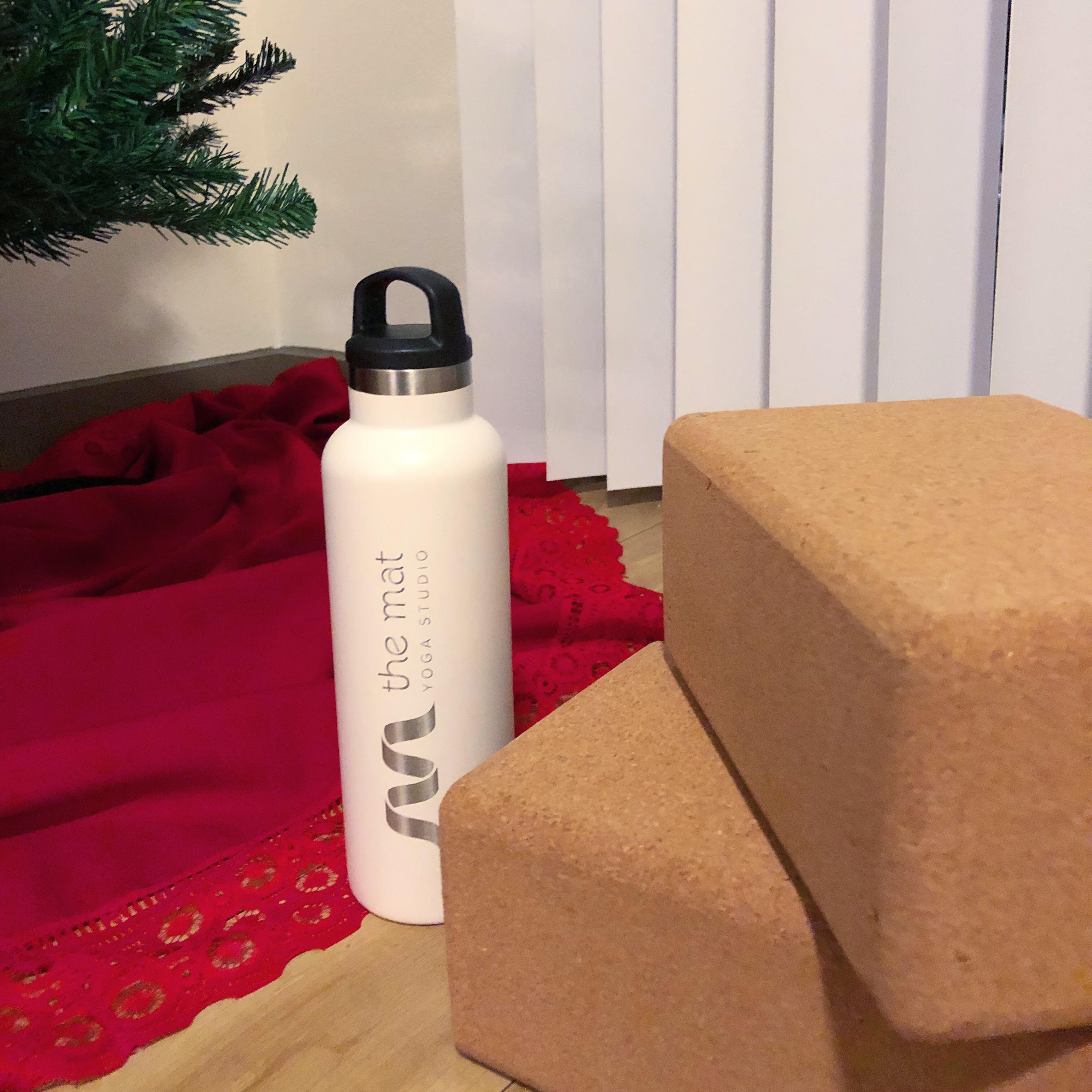 I got to thinking about gifts I might want to give my yoga-practicing friends, or even some ideas for myself (just in case friends or family are reading this!).
Props
I often grab blocks for class, but for quite some time for my own home practice, it was just my mat and me. I didn't own block until I bought some for myself during teacher training for working out sequencing and modifications. Given how often I use them in class, I admit I'm surprised it took me so long, making me think that there are items I would have wanted, but hadn't bought for myself yet. Which brings me to my first idea: props. Find out if your friend or relative likes using props in class, and then if they have any at home. That can give you ideas of remaining props that could make great fits (blocks, straps, blankets, bolsters, a meditation cushion…). Or even ask if there are any props they wish they had but hadn't yet bought for themselves.
Studio Swag
Does your yogi friend love their studio? Does he/she rave about its classes, the creativity of their teachers or how fantastic the community is? If yes, then one great gift idea is to check with their studio to see if there are t-shirts, water bottles, or other items with the studio's logo that you can give your friend a gift where they can show that love. I for one like water bottles because it's something I can take with me for errands, outings and, of course, class. With studio swag, not only are you giving your friend a reminder of their studio, but you're also helping to support that studio (shop local!).
Books
If your friend is interested in exploring more about yoga and it's history and philosophy, consider books. There are books on philosophy (the vedas, The Yoga Sutras of Patanjali, yoga in a modern context), on anatomy and alignment, and memoirs by yogis from the past and present day. While there was a reading list for my 200 hour teacher training, we also came across several recommended books and I definitely had a few of these on my wish-list last year.
Studio Shops
Continuing with the idea of shopping local, in addition to their own merchandise, many studios may showcase small, local vendors selling jewelry, books, journals, art, or clothing. A gift found here might be unique and then again, you're helping to support the studio and other craft artisans.
Gift Cards
At a loss for what to give, but want your friend to receive something from which they can definitely make use? Consider a studio gift card. The funds can be applied to classes or to a membership, or maybe there's an upcoming workshop this spring and your gift card will be the perfect way for your friend to treat him- or herself to the workshop. As an alternative to studio gift cards, consider also a gift card to their favorite workout clothing store. Yoga clothes can always be put to use!
I am always looking for ideas, so what other ideas might you recommend that might be yoga related?
This is the part of a series of posts for The Mat yoga studio, sharing my thoughts and observations as a student only. The views and opinions are my own.