Originally I planned to go to San Antonio for Memorial Day weekend, and was looking forward to visiting old missions outside of San Antonio, the riverwalk, and of course, the Alamo. That was until 'they' – the weather people – began calling for rain, a lot of it. I watched as their forecasts slowly increased the likelihood there was going to be rain while I was there. Which didn't really work since everything I wanted to do was outside.
So just a few days before I was supposed to make the drive, I cancelled my trip (or rather postponed; I do still plan to go). But that same day, I also stumbled across the Thai Culture and Food Festival held at the Buddhist Center of Dallas. I didn't even realize there was a Buddhist Center quite like this here in Dallas, nor did I think it would include a beautiful temple incredibly reminiscent of the wats I saw in Bangkok. And I definitely did not expect it to be tucked away on a small, mostly residential street.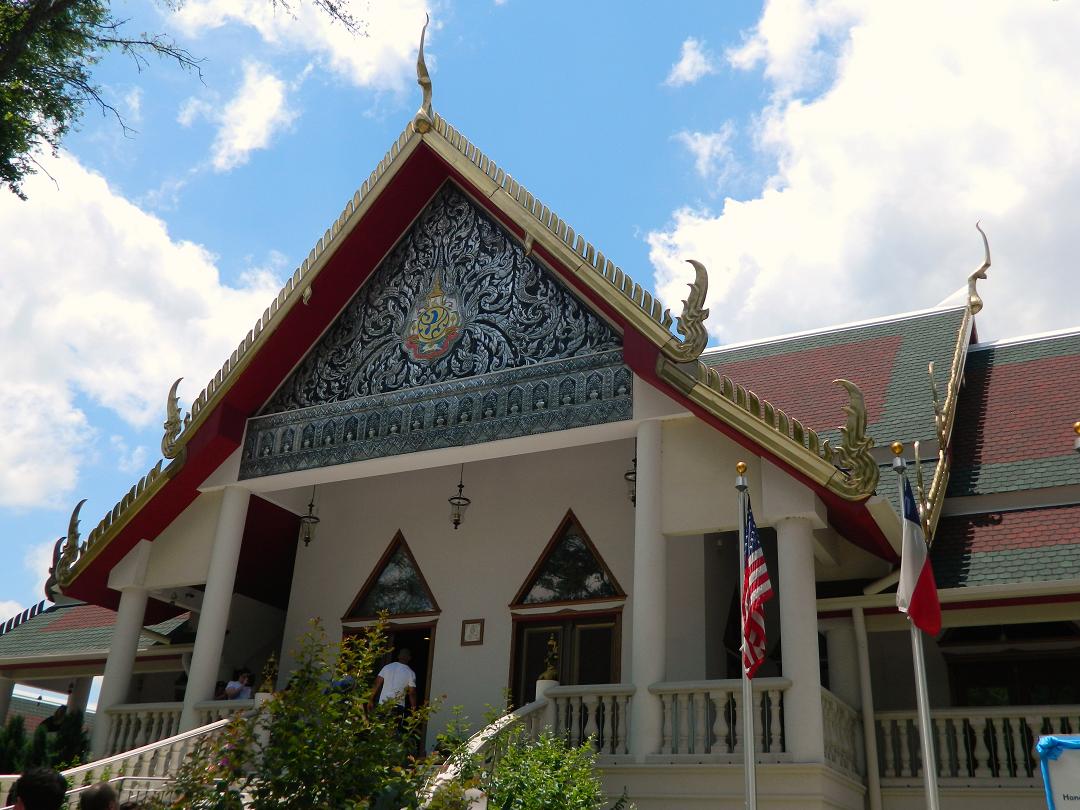 The grounds of the temple were beautiful, with lush greenery and a small pond around which were the cultural performances that afternoon. We arrived just as a traditional Thai dance performed center stage.  After catching the performance, we first walked along the side and towards the back, caught in a mix of the most delicious smells as food cooked – one Thai stand made to order – and called in all different directions. The line was quite long for what I wanted, a vegetarian noodle dish made to order, so I do have to admit that I left without tasting anything. Although I did take myself out for green curry later at Mango (one of my favorite Thai restaurants in Dallas, and where I've been going since high school!).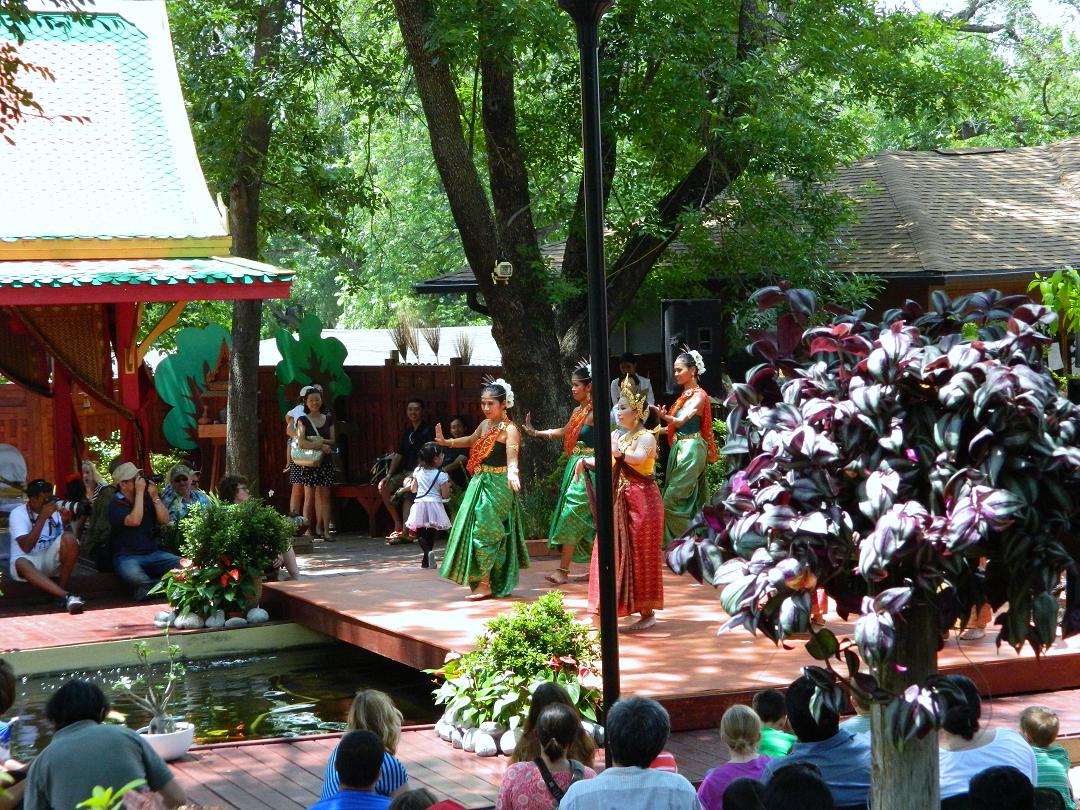 Before leaving, we of course entered into the temple itself. After slipping off my shoes at the base of the steps, the marble was cool on my skin even with the Texas heat. The inside was colorful, with a dark blue wall allowing for a full illumination of the golden Buddha directly in front of us. And for the most part, a little quiet even with the main room spilling over with visitors.
Then it was back into the bright sunlight to walk through the tree-lined street back to my car. It of course wasn't quite like stepping back into the busy market place and strolling along the Chao Phraya just before sunset, but it was nice to see this nod to Thailand here in Dallas. It was another reminder that there is so much in this city that I have not even begun to explore. And just like my twelve hours in Bangkok, I'm definitely looking forward to it.