Over the Memorial Day weekend, I visited Pioneer Plaza…for the first time. I know, I know. But in all fairness, I have lived out of TX for a little over a decade, and before that, well, okay. There may not be a good answer. Regardless of that, I've seen a lot of pictures of the cattle drive over the last two years and knew that it was something I wanted to visit shortly after moving to Dallas.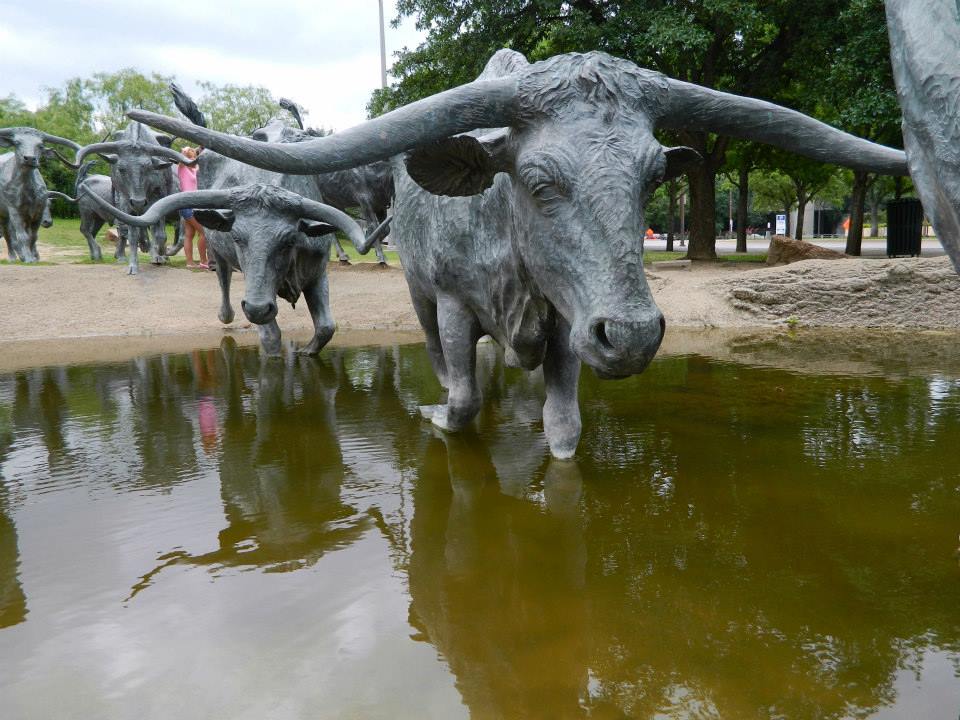 What a fun park! The sculpture is really cool, and it's kind of fun to walk between the cattle to look for a good angle for photos. Though of course while walking between these beasts, it's a great thing they're bronze!
I also liked the cowboys on their horses, especially the cowboy at the top of the slight incline. He sits there at the edge, contemplating and watching over the cattle. There were two other cowboys corralling cows back to the herd. I think that it captures that sort of romantic ideal of the west and that tough, western spirit. And of course, what a great juxtaposition of the west with the city skyline overhead and the cattle heading off as though heading towards downtown.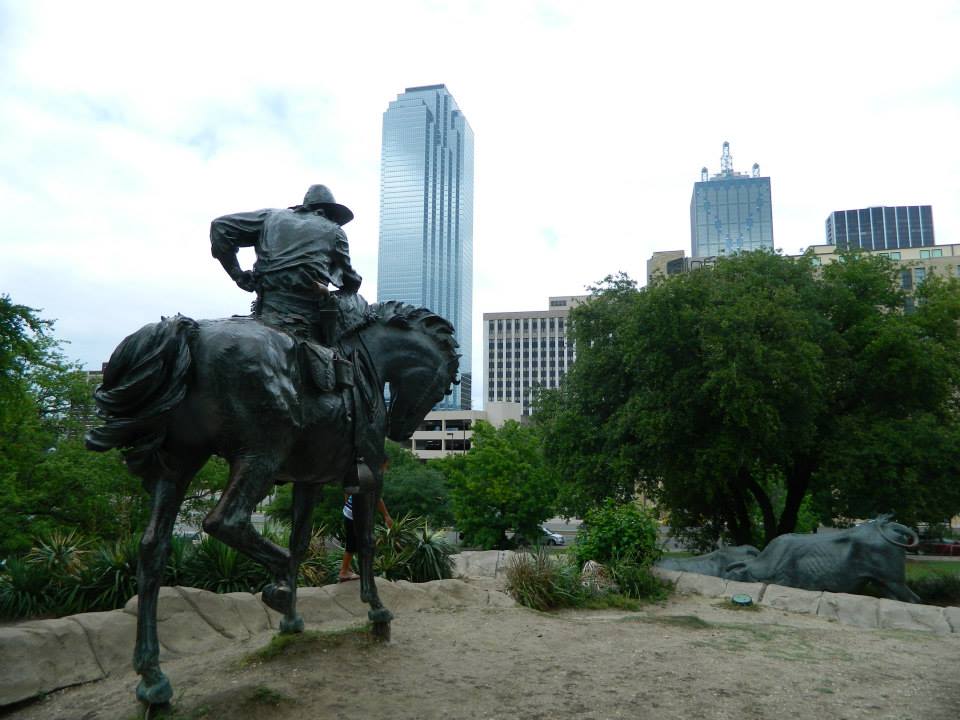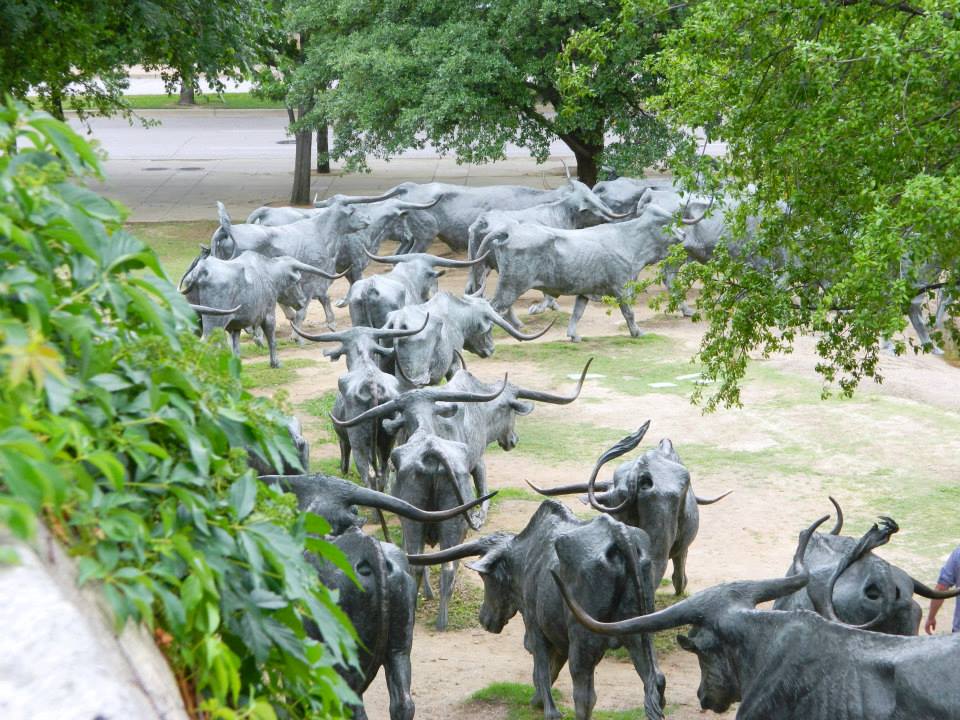 I was less than happy that the sky was a little cloudy. At least it didn't rain, but I would love to have had blue, clear skies. So that means I'll definitely be back with camera in hand. I'd like to see other lighting there as well, may see what the cattle drive looks like at sunset. You know, just before they stop for the night for baked beans and cornbread heated up over an open fire.