Good things come to those who wait. And DC has waited for cherry blossoms this year. And waited some more. At least it sure felt like it when there were days promising spring finally visiting…only to have those hopes frozen by a return of cold weather. Late possible snow storms also teased us with…well…snowflakes but not an inch accumulating (for long) in DC's parks and traffic circles. So we waited for our cherry blossoms. And waited some more.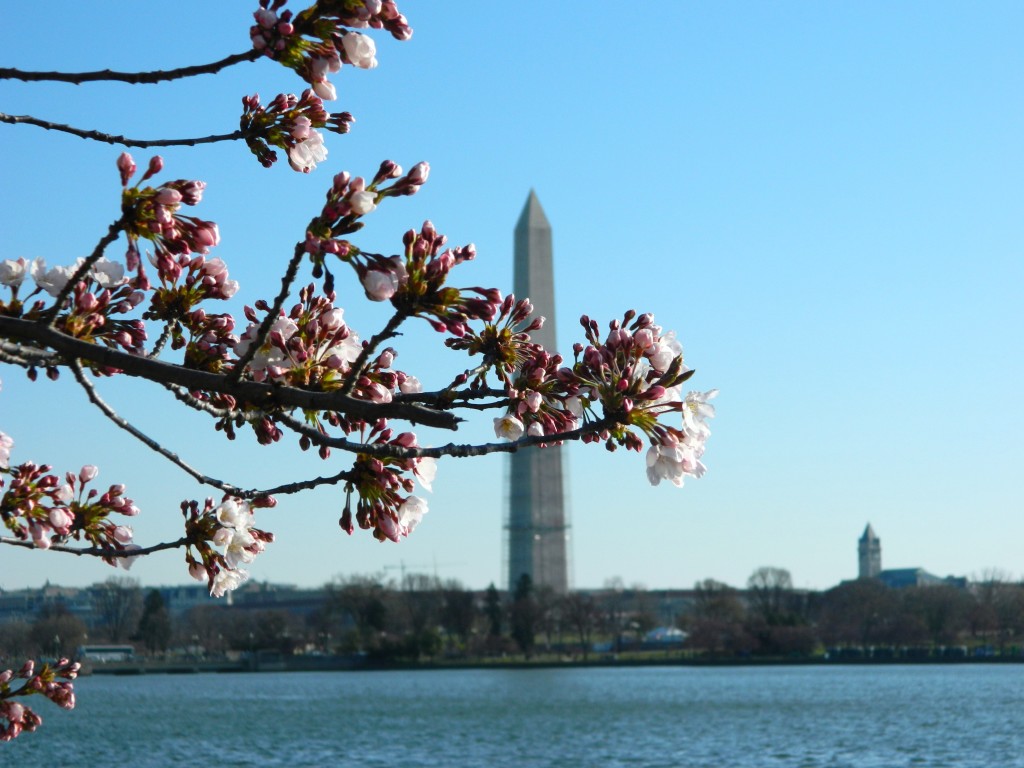 But they're out! I visited twice over the weekend, each time seeing a promise of blooming trees but always still to come. Until last night when I visited again at sunset and was welcomed by rows and rows of beautiful, fragile white and pink blossoms. Hello spring, I've missed you.
And the wait has been worth it.