Twice a year the Library of Congress has an open house for the main reading room of the Jefferson Building when you can come in and take photos of the room. And their most recent open house fell on President's Day and I luckily heard about it a few days prior (this is another one of those events where I think how have I not heard about this in the last several years?). So…of course I planned to go.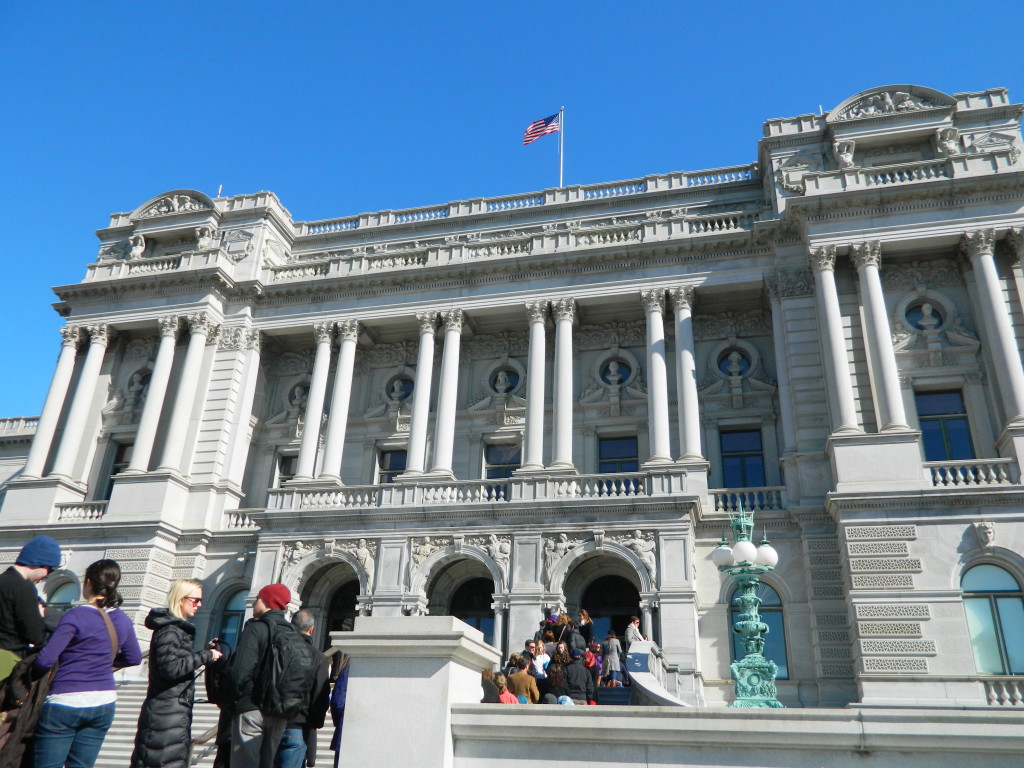 I joke that as a local, I try to avoid lines for things like the museums or other attractions. After all, I can see them any time of the year. Though the exception will be when friends come to visit. I gladly waited in a fast-moving line in front of the Library, and am so happy that I did. The Jefferson Building might just be one of my favorite buildings I've visited in the US. It's bright, decorative, pristine, dignified, and the tributes to writers and books in the quotes and names on the ceilings were a nice touch.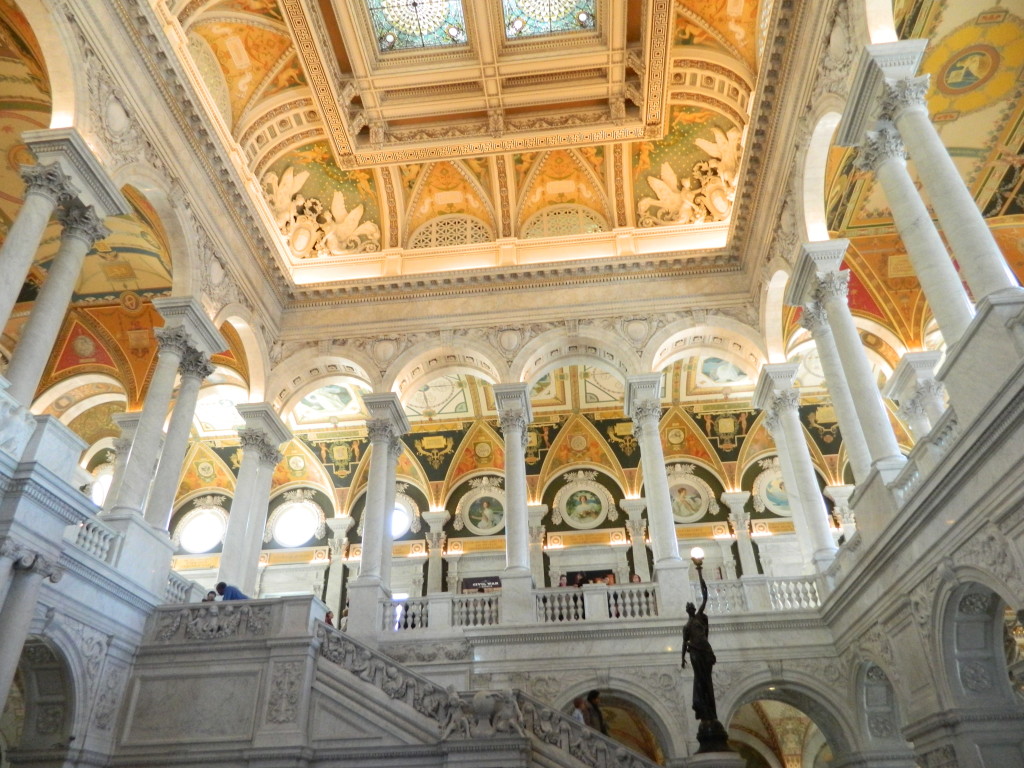 And after walking around upstairs and looking down into the main reading room's overlook, it was time to enter the reading room itself. I would not mind at all to spend time in this room reading and researching. It was kind of neat to sit down at a reading desk and look up at the ornate walls, the brilliantly lit ceiling vaulting above me, and into the nooks where shelves and shelves of books were neatly arranged waiting for the next researcher. I was half tempted to pull out my book and begin reading right there! Okay…more than half tempted, but I refrained. Instead I just took pictures. And more pictures.
I was meeting some friends later, so I didn't stick around much longer to take a tour, but what I have learned is that it is the oldest of the three Library of Congress buildings, having been completed over 110 years ago. I'm not sure they really build buildings quite like this anymore. So I will have to go back and take a tour in the near future and learn more. The only downside is that it's taken me so long to visit in the first place!