Happy Mardi Gras everyone! This is your day to indulge before…well, if you practice it, then it's the last day to indulge before Lent. But if not, then it's a way to indulge in spirit. It's become my tradition to make spicy, vegetarian jambalaya in honor of New Orleans. And…speaking of that great city, I'm definitely due for a trip back.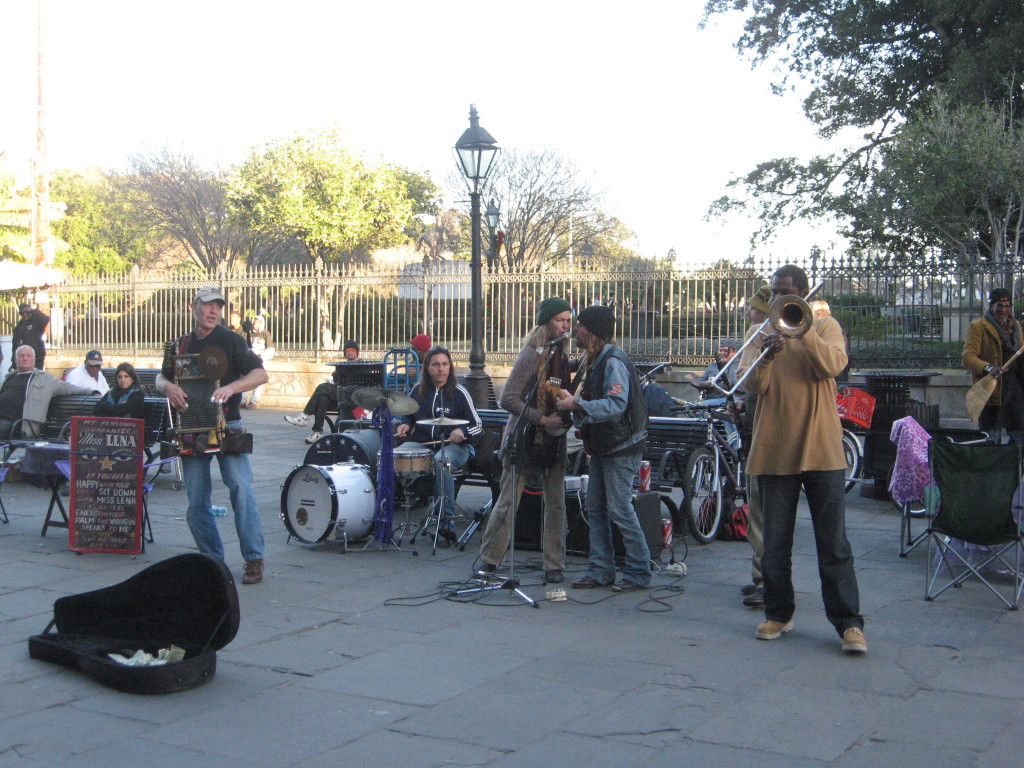 I wasn't there for the craziness that is Mardi Gras, but there was still music, Cajun food and of course, a Hurricane or two, especially from Pat O'Brien's. A long weekend was definitely not enough time to spend in the French Quarter and those old, tight romantic streets with wrought iron balconies. Then there was the sun coming up over the Mississippi river and a ferry boat docked along the river's edge before we went for a table at the Cafe du Monde for beignets coming fresh out of the oven and powdered with more powdered sugar than I may have ever seen in one place.
And music. Of course the music. Starting late morning to the early afternoons it's on nearly every block. Some new band is there, we even saw the same guy playing with a couple of different groups. There was a brass band on one corner and then a young guy playing acoustic ballads on another. One favorite afternoon may have been sitting on a balcony with a po' boy, gumbo and a brass band playing down the street in the late afternoon sun.