Over the weekend I went with friends to two vineyards in Virginia, fairly close to DC. Virginia, in the event you don't know, actually has some very decent wines and beautiful vineyards. For one thing, Virginia is a beautiful state. Something that always strikes me each time I leave the metro area and start driving through the mountains.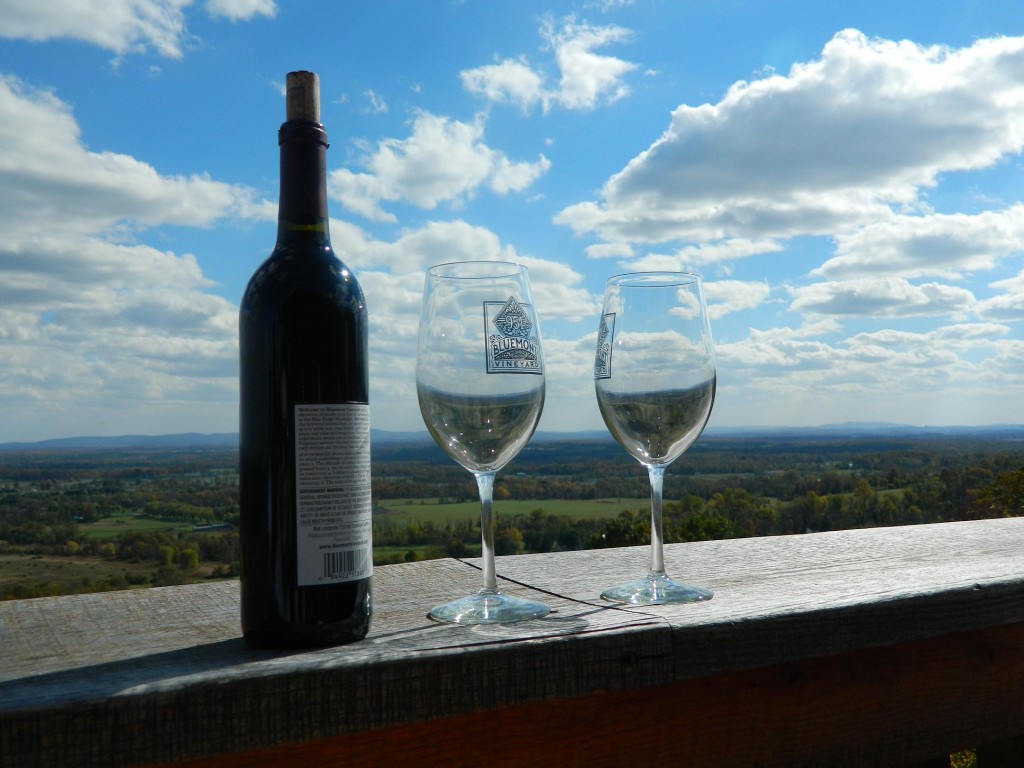 We started first with the Bluemont Winery, which has an absolute amazing view. Instead of doing the actual tasting, we decided to simply get a bottle of white and a bottle of red. According to the menu, their most popular wine was one called "The Cow," which was a white wine. And there was a red called "The Ram," so of course it made sense to get a cow and a ram, along with cheeses, warm baked bread and spreads (there was also some meat, of course, but I don't care too much about that).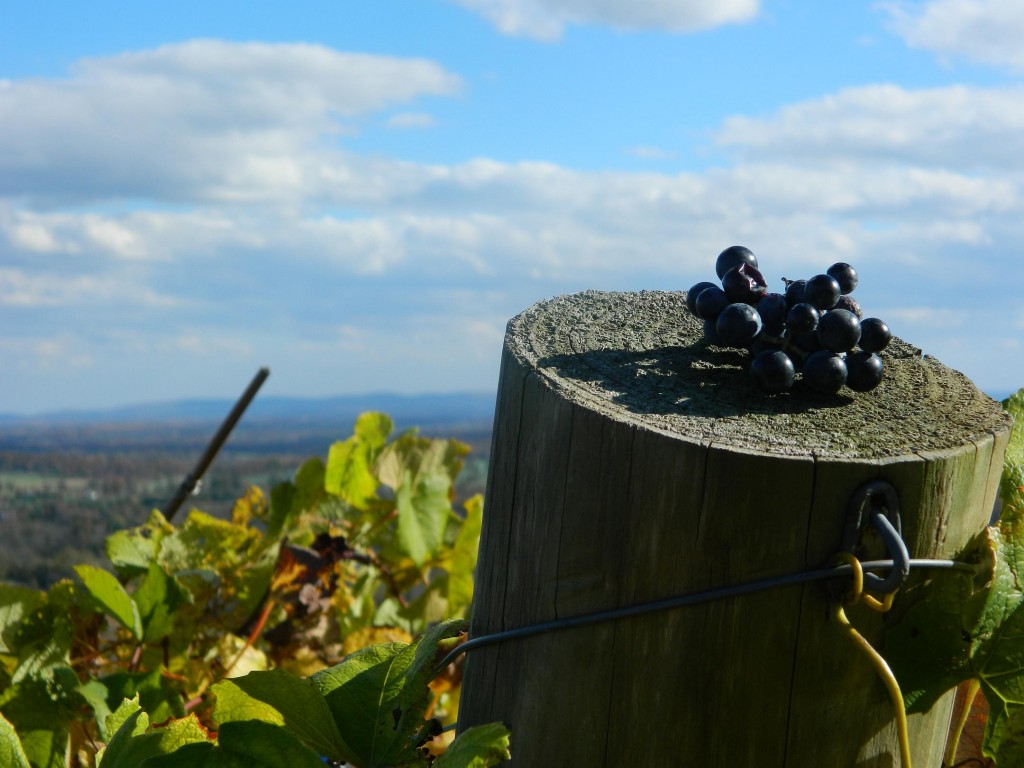 The second vineyard was the Twin Oaks Tavern Winery, which with its seemingly secluded patio and tucked away tavern, was a great way to end the day. We sat outside with another bottle of red and white to try and listened to the live Irish music playing inside and reaching us through an open window. The white wine I really liked. There was a peach wine, which was not sweet at all. It was a great white wine with a strong hint of peach.