This past week marked the official first day of summer. Well…summer needs to catch up with the rest of the world. Here in DC we've already hit 100. Yes, you read that correctly.
Thankfully we since cooled down some. But back to summer. I started thinking about summer ages ago when I was younger and we used to come out east every year, and one of the highlights was spending time out at the beach. There weren't many beaches within driving distance in Texas (so of course that meant we had to fly to a place where they were in driving distance!), and we generally stuck around the mid-Atlantic area or Florida.
But it was the beaches in the mid-Atlantic that I was remembering. Because of the fiddler crabs. Do you know what those are?
It was such a highlight, much more than collecting seashells, to head down to the beach on a moonlit night and walk along the water's edge looking for these little crabs that walked sideways and had one claw about twice the size of the other one.
So in all fairness, I know they're not the only type of crabs to walk sideways, but it's one thing that stuck out when we out looking for them and I've just always associated it with them. And we didn't do anything with them, we would just go out to the beach and look for them, and then watch them crawl down the beach and disappear, doing whatever it is they do.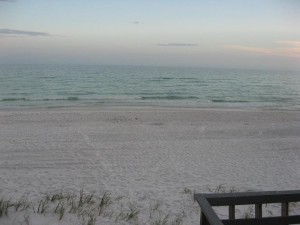 I hadn't thought of these guys in years! I don't even remember what triggered that memory once I started thinking about summer, but I'm glad it did. Because then I started thinking that it's been awhile since I've been down to the beach and now I actually do live kind of within driving distance. So plans have been made this summer, and while I won't visit some of the beaches we used to visit, it's a beach and there's an ocean. That's all I want.