Yesterday hardly felt like a Monday morning. It felt more like a Sunday morning and I should still have had plenty of time to drink my coffee, work on my novel and get the day going. But no, my alarm did not go off accidentally yesterday morning.
I think part of the reason I wish it was Sunday, along with just getting back from out of town and having things to do, is the trek it took me to get back from Pennsylvania. I had a roughly 35 minute flight…that turned into me getting back to DC about three hours after I was originally scheduled. But that's another story in which I'm thankful I can at least find humor.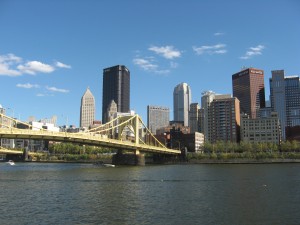 It's always good to get away for a few days, even if it's as short as my trip was because it's still just time away from everything. And in my case this past weekend, it was time with some really fun people for a great reason (it was my uncle's 75th birthday!). I've also always been a big birthday person, and even more so when it's a milestone birthday (and why only do decades? Why not mid-decade?). These big birthdays are an excuse to go all out, invite the family to get together and celebrate.
And we sure had some fun times! I have quite a bit of family in the area, but a few of us did come from out of state and it was fun to catch up and spend time with those I know well and the newer additions to the family. And so yes, I'm already starting to plan my trip back. I think I even started planning it before I even left!