So I was off my fairly regular posting this past week, but it was a very busy week. One thing that I've realized several days ago while chatting about some favorite restaurants, and also flipping through some recent photos, is I've had quite the culinary experience so far in 2011. I've visited some restaurants I love (Mie N Yu, Raku, Bistro du Coin) and had incredible introductions to new ones (Buddha Bar, Sei, Asia Nine). Not to mention of course crazy delicious Cajun food in New Orleans.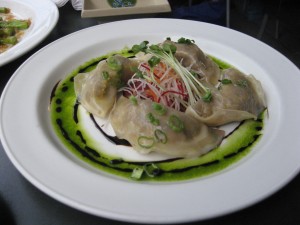 I'm also nearing the end of my first dance class. I've got one more week left, but did already sign up for the next session. It was a lot of fun this past time, because there was much more dancing over learning. Or rather, while we learned new steps, it was easier to build them on what we know. If that makes sense. So…yes, I'm looking forward to another session, but also to my last class in this current session.
What I haven't decided yet is if I want to take another class on top of that one. I mean, of course I do, and it would be a new and different style of something I've always wanted to learn, but…with how busy it's been lately I may need that second evening. So I'm not sure. But I have until the end of the week to decide and sign up for salsa (fun!). If not, then maybe I'll wait until the next session and take it, maybe when things have become a little more routine.
All right…off for some shopping! Now that's always a fun way to spend a Saturday.