There are some themes over the last year that I wanted to revisit in a 2021 wrap-up post. To start, I wrote last month about my gratitude for the community I've found at The Mat, and I suspect is found by many with their yoga studios. While I talked about showing up for my community there, I think it's also important to highlight the way the studio has been there for its students.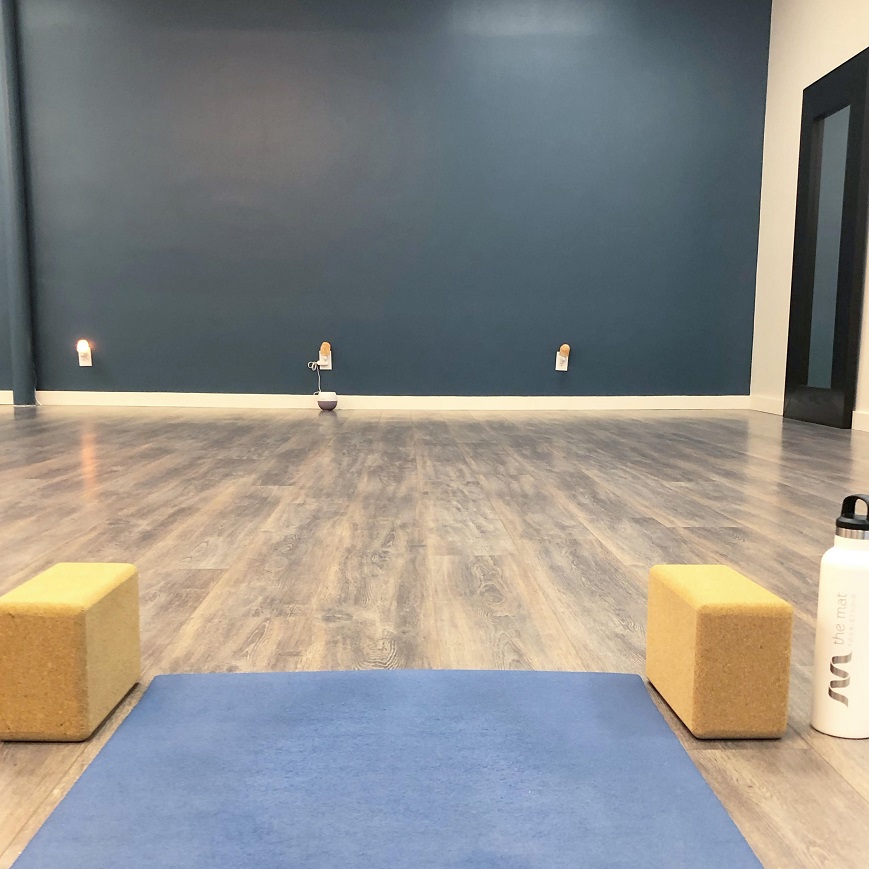 Over the past year, The Mat offered quarterly mindfulness workshops with Dallas' Mastermind, a mindfulness business offering science-backed mindfulness training. These trainings focused on emotional resiliency, and offered practices attendees could take with them. Not only did these workshops provide information and tools for me, but the time itself for each weekend afternoon was set aside just for me. Thinking back on that, that alone was a form of self-care in what could often be busy weekends running errands or setting up for the week ahead.
While these mindfulness workshops were held virtually, there were continued in-person workshops held at both locations (Dallas and Plano). Over the summer I took an extended restorative workshop…talk about practicing self-care! The Mat is also rotating its Meet Your Mat series, a limited size class series helping those new to yoga to learn and build a foundation for their practice. And while it might be listed as a Beginners Series, yoga is a practice and it can be a great series for anyone to return to for that practice foundation.
For The Mat's newsletter back in May, I wrote about perseverance. The last two years have definitely highlighted the way society has persevered and pivoted, with virtual classes and workshops or curbside pick-up at restaurants and shops. But in May, I was also highlighting how The Mat's community – it's students and another local studio – came together to support this incredible space, when the Texas freeze caused flooding at the Dallas location. Once the studio reopened, even lovelier than before, I doubt I was alone in my excitement to get back to the studio and set-up my mat.
In these winter months, turning inward can offer appreciation for what we, individually and/or collectively, have gone through over the previous year and the things we've learned or for which we have grown our appreciation. Thinking of a "foundation," like with the Meet Your Mat series, it's a great way to shift into another new year. I am looking forward to continued classes and new workshops. The Mat is starting off the New Year with a Vision Board workshop – both in person and virtual – which can be a great way to set-up goals for the year after having reflected on the past twelve month as this year wraps up.
This is the part of a series of posts for The Mat Yoga Studio, sharing my thoughts and observations as a student only. The views and opinions are my own experience.