This month sees us continuing to practice social distancing and take classes online from home. In last month's post, I mentioned again the warm community at The Mat Yoga Studio and how this community still flourishes this spring even while the physical location has been temporarily closed. But with that, how do I as an individual practitioner feel a part of the community?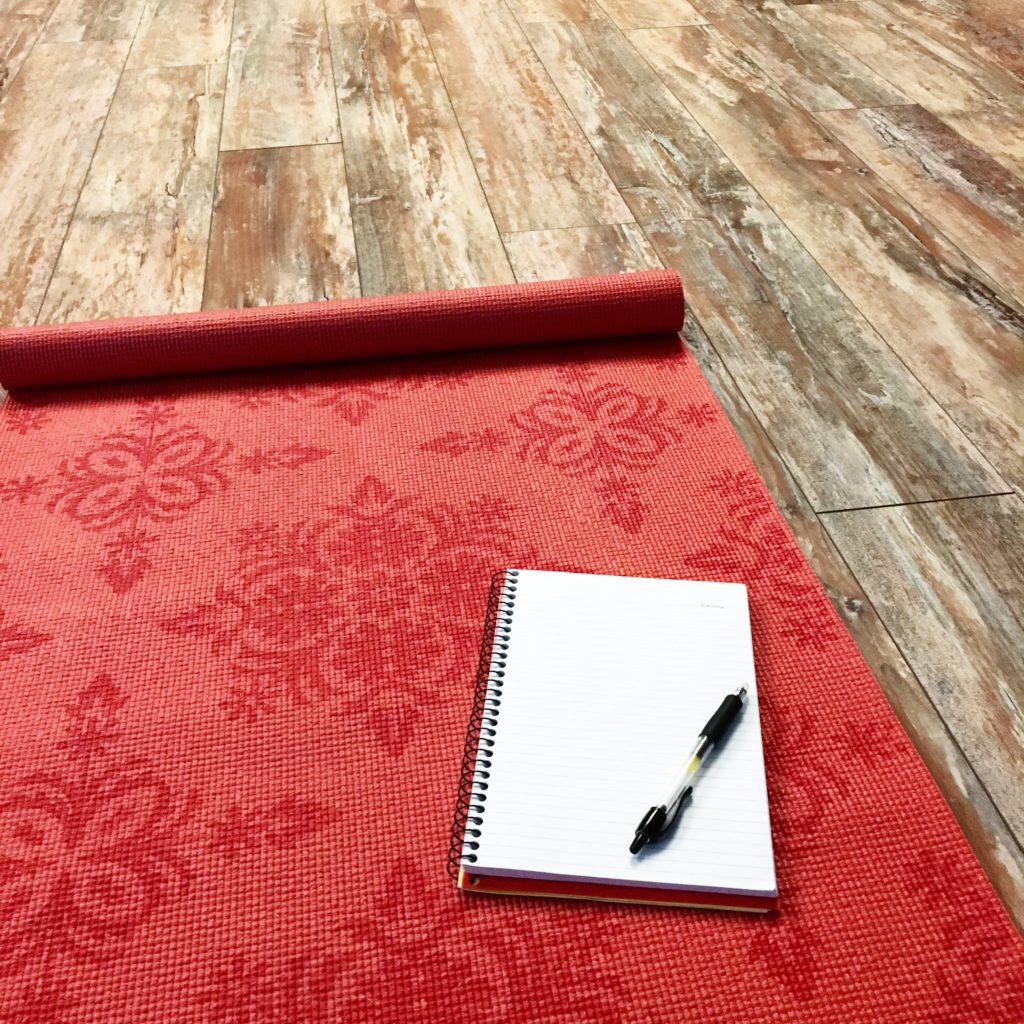 For one: continuing to take class. With classes offered online, I try to take those that I can, setting up my space at home a bit before and keeping this one hour for me. And even with these virtual classes, it can be a great time to check in with friends at the studio. After seeing a friend's face come up on screen, there have certainly been quick chat messages or texts with a "so good to 'see' you!" In the few minutes before a class, it's nice to just talk. And after class I'll try to say a thank you to my teacher – either on video or at the very least with a quick chat message.
There are other community-oriented events that I can join. I've taken part in workshops when I can – also offered virtually at this time. And depending upon the type of workshop there are some great moments of discussion during the class, not just in that before and after time, as if we were together in the same space beyond just a virtual one. And of course, book club! As a reader, I've mentioned before my excitement whenever we come up to book club time at the studio (we met virtually in April, and the next book club is scheduled for the summer! And yes, I've already got my copy of the book). This yogic book club was something I'd very much been looking forward to last month for the virtual camaraderie.
It's also been fun to engage with the studio and friends through social media. If you follow your studio, look for those times when the studio may ask questions in their feed to respond to , like and/or share. I also once posted about my pet trying to take class with me (as an alternative way to say she was interrupting my flow), and it was fun to see my friends post their pics of taking class from home with pets. It was a light moment of joy and laughter that we could share across our feeds.
For me, the studio I frequent is more than just this place I go to take a class (and that's fine if it may be), but over the years I've made many friends with whom we have celebrated milestones and successes and also been there for comfort in times of loss or need. It's important to me to continue to support this community in the ways that I can, not only as a reminder that this community is here for me, but also that I'm here for them.
This is the part of a series of posts for The Mat Yoga Studio, sharing my thoughts and observations as a student only. The views and opinions are my own.