At the risk of speaking too soon, it's been a fantastically warm winter. Yes, there have been a few cold days, a few cold weekends calling for hot chocolate and warm blankets, but then there have been the bright, sunny days perfect for spending time outside. And I was so fortunate that held up in January when I met up with a friend in Austin, a city that is very much enjoyed with time outside.
So with the most amazing January weather, I wanted to spend some time outside and exploring a nearby park, but still close enough that we could definitely still enjoy what the city itself had to offer. Which is how I discovered McKinney Falls State Park was less than a 30 minute drive (thank you, internet).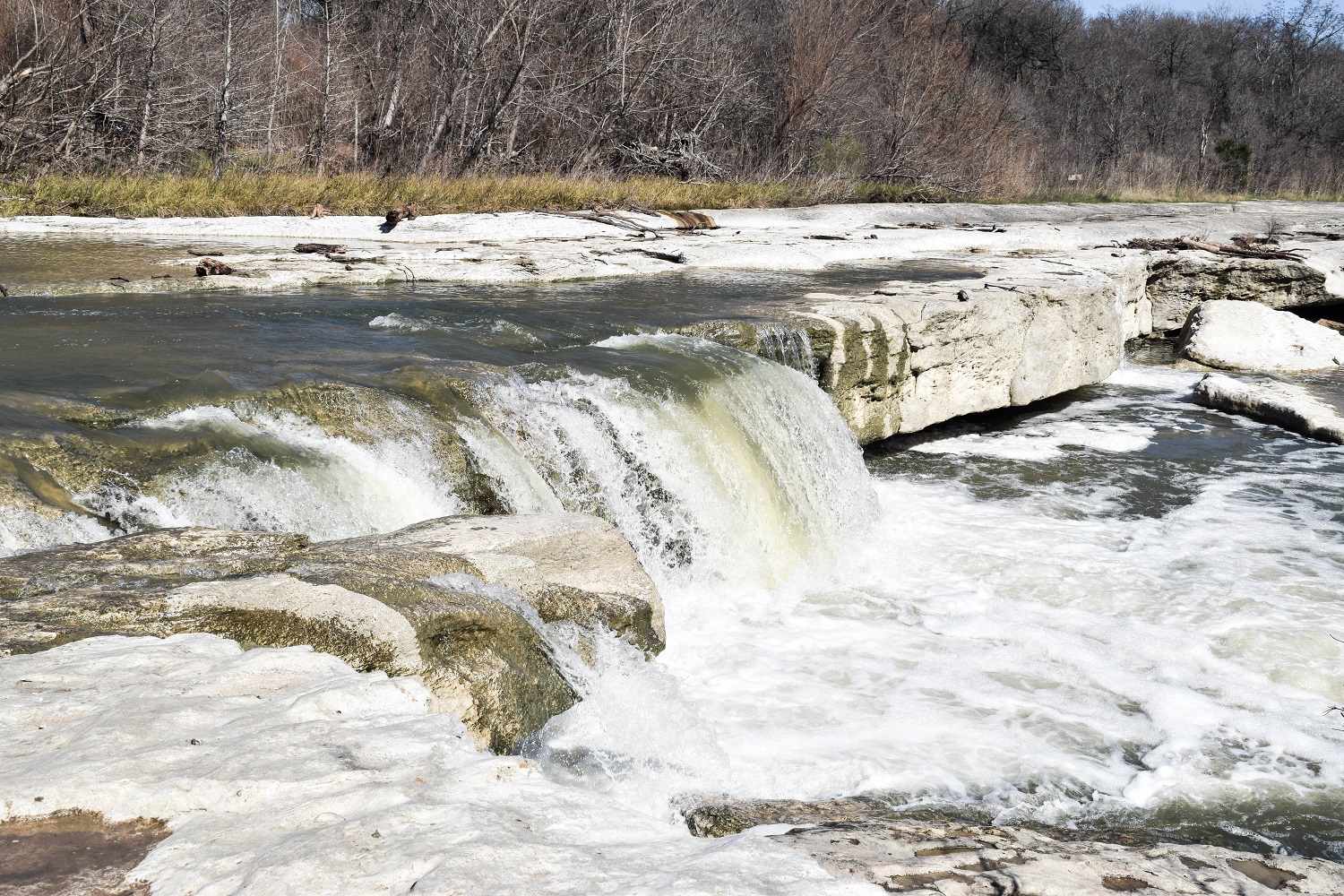 Along with the falls, the park includes the home structure from an original colonist (from Stephen F. Austin's charter), Thomas McKinney. Since the park is so close to Austin, we took our time Saturday morning, stopped for a delicious brunch on South Congress and then headed out for a short hike around the falls.
In addition to hiking by the water, and sitting on the rocky shore to soak up some Texas sunshine, I also liked the ruggedness of the land around us. There were low trees, rugged brush and cacti (not something I see often up in North Texas), along with expanses of rock we walked across to look over to the creek. Again, this was in the middle of January, and I would imagine that once the wildflowers begin to crop up, there would be a wash of color along the ground. The winter trees only added to the roughness of the rock. It was a good reminder that life in Texas was tough.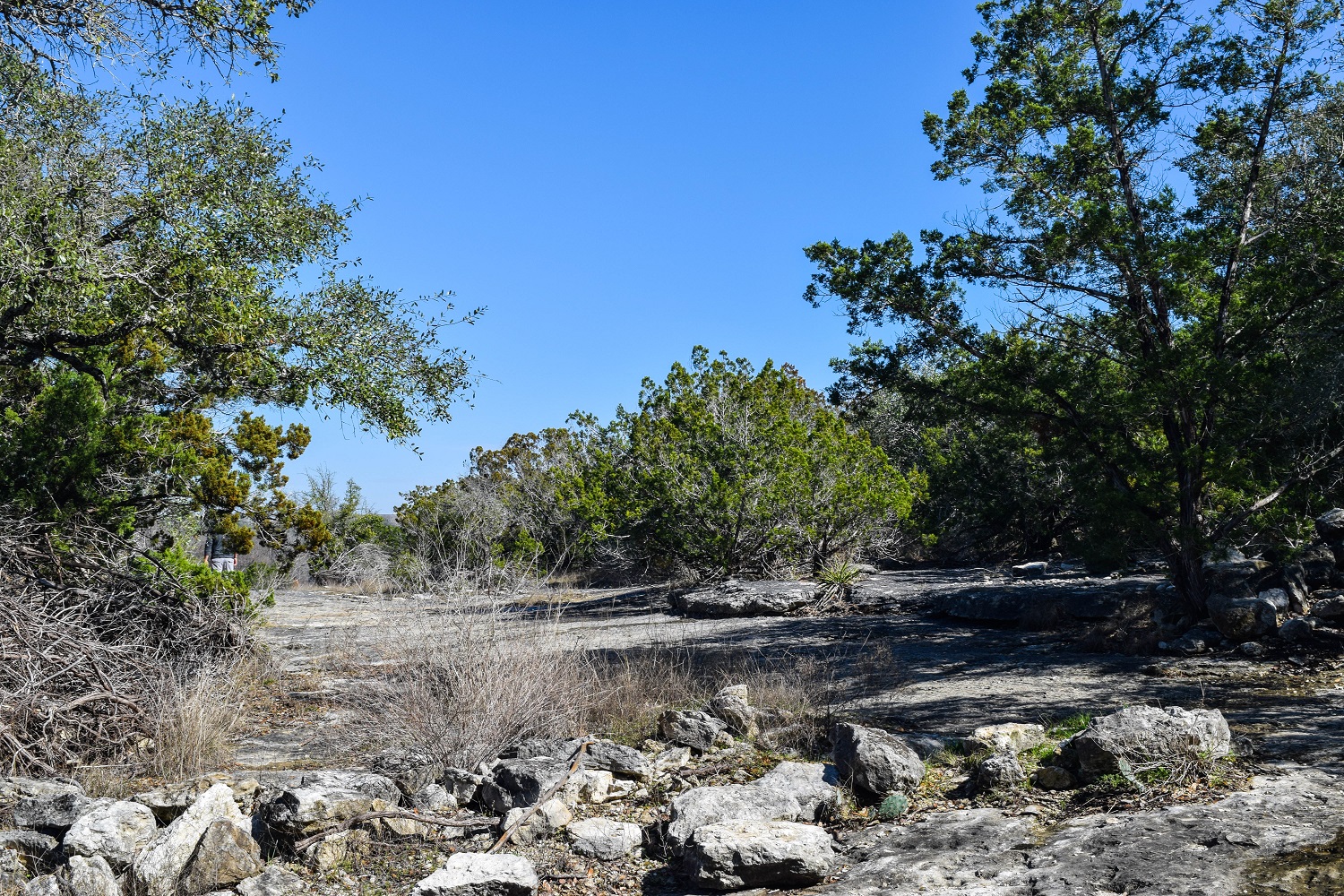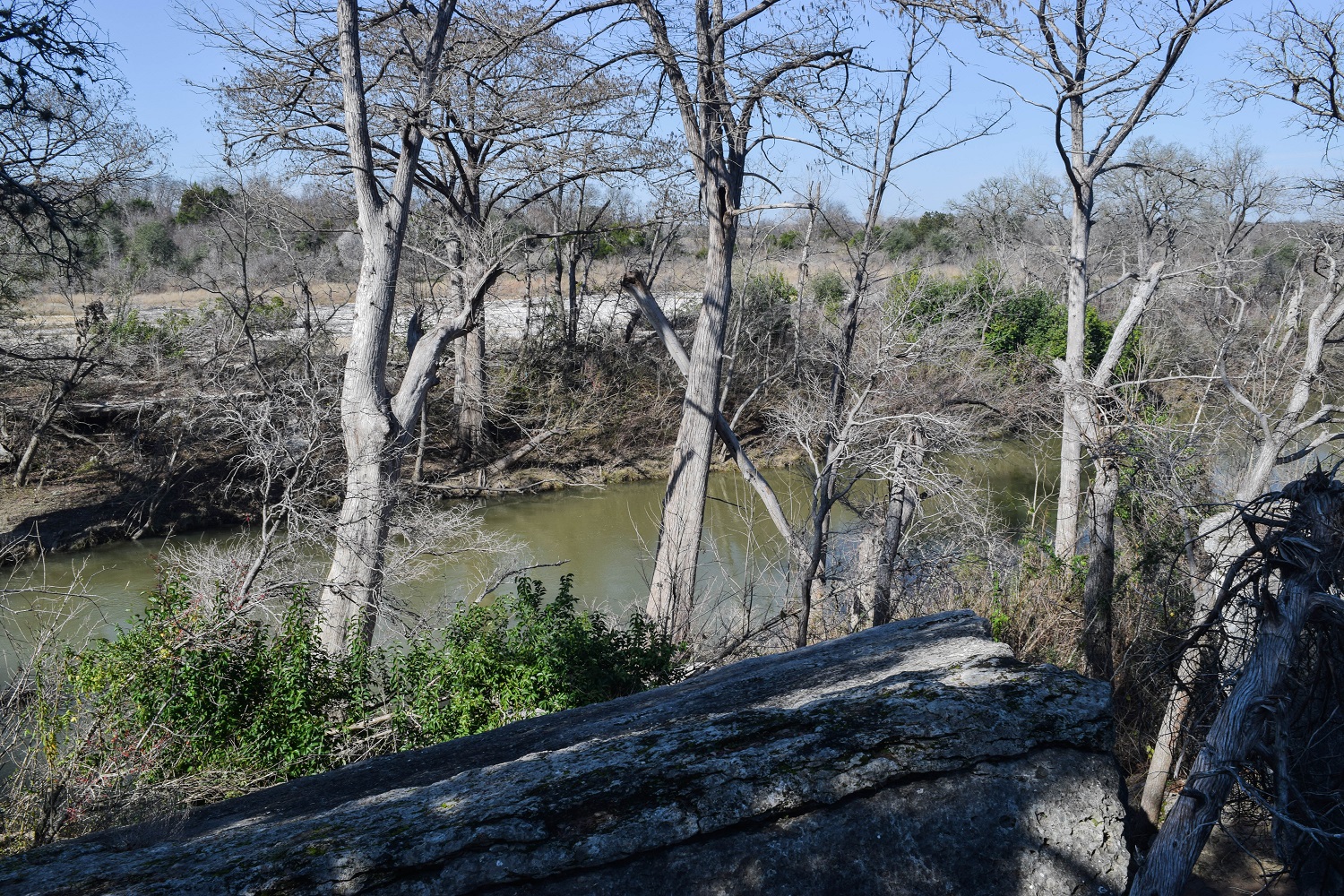 There is also an outcropping in the limestone known as the Smith Rock Shelter, though to have been used by Native Americans for hundreds of years…and I think we may have been just above it. We didn't have a specific destination in mind, but as I walked to the edge to take pictures of the creek, I heard a rusting beneath me. Knowing that I was out in a state park, it could have been any number of animals. Until I peeked through the branches and saw a brightly colored cloth from a man's t-shirt or hat, I don't remember which.
I may have giggled a little, but still always a good reminder that there are animals out there!
The park is dog friendly, provided your dog is kept on a leash (and other requirements found online at Texas State Parks FAQ). Since my friend traveled with her dog, that was definitely a consideration as I thought of things for us to do on a Saturday morning.