I love it when I get to see something new, especially in a place I visit fairly often. And so many times when I visit Montana, I tend to visit the same places: Traveling through Glacier on the Going to the Sun Road, Hidden Lake Hike, sushi in Whitefish. I am definitely not complaining, because I love all of those things and they are partly why I go back as often as I can (not to mention there is the fact there is family to visit). So when I get the opportunity to explore another part of Northwest Montana, I am so there.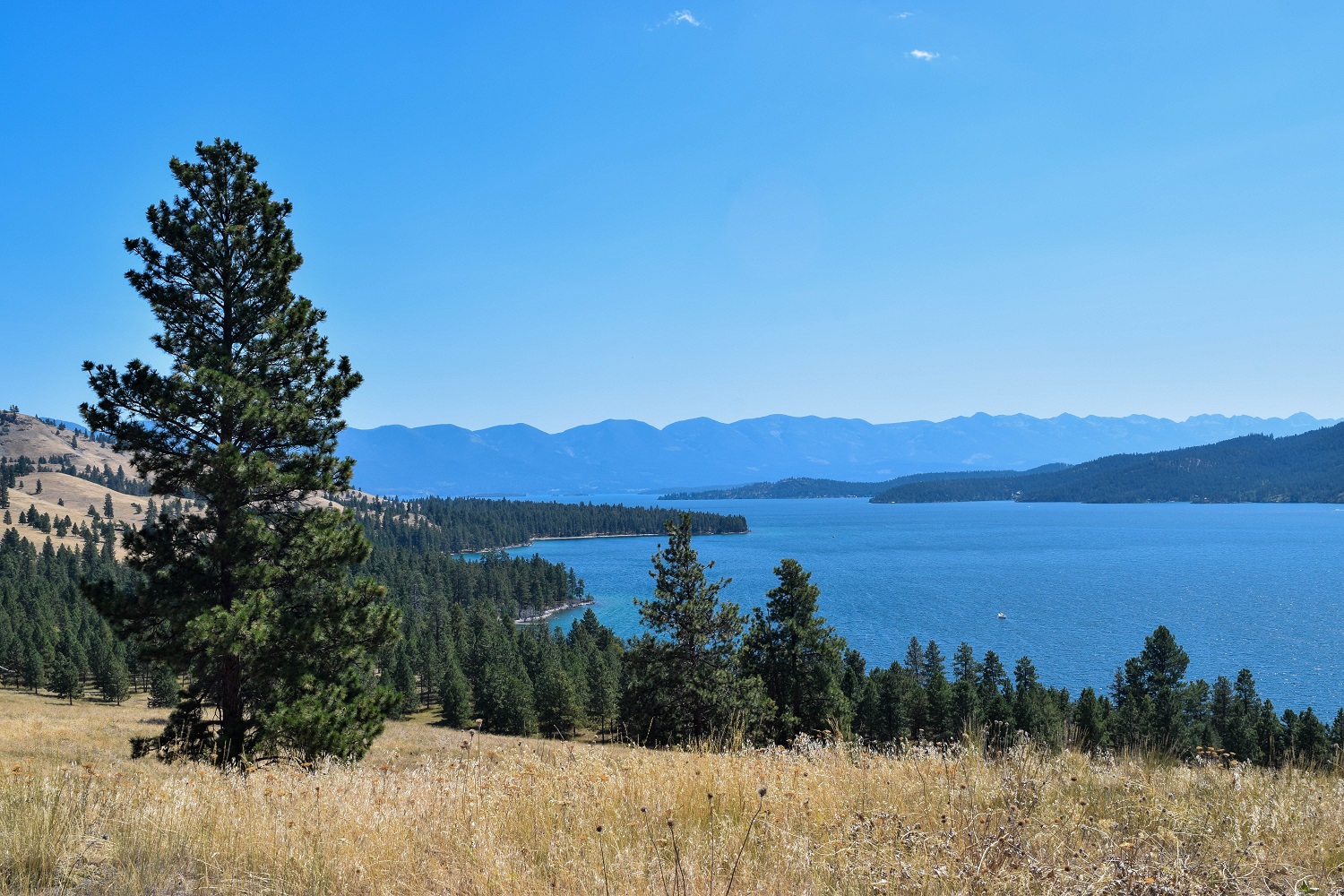 This last visit we boated across the Flathead Lake (itself more than impressive in size, beauty and clarity) to Wild Horse Island. And yes, as the name implies, there are wild horses roaming the more than 2,000 acres of the island. Regrettably this was a bit of a short visit and we didn't see the horses. We didn't see much in terms of wildlife or other people over our hike in and back to shore. Well, from the top ridge at a distance we did see another group of hikers. But after hiking through that stiff, rugged grass and seeing no one – not even boats from our vantage point – it was easy to think we were just miles and miles and miles away from civilization.
Even more so when we came across these old cabins in the center of the field. It was so still, so quiet. I could have stayed up on that ridge for hours, looking out over the water and soaking up the sunshine. It was really about here that we saw the hikers approaching the cabins. We also saw…something. It was an animal, far into the distance, maybe a sheep or a mule deer. We settled on mule deer, but it was gone before we could try to get a little closer for a better look.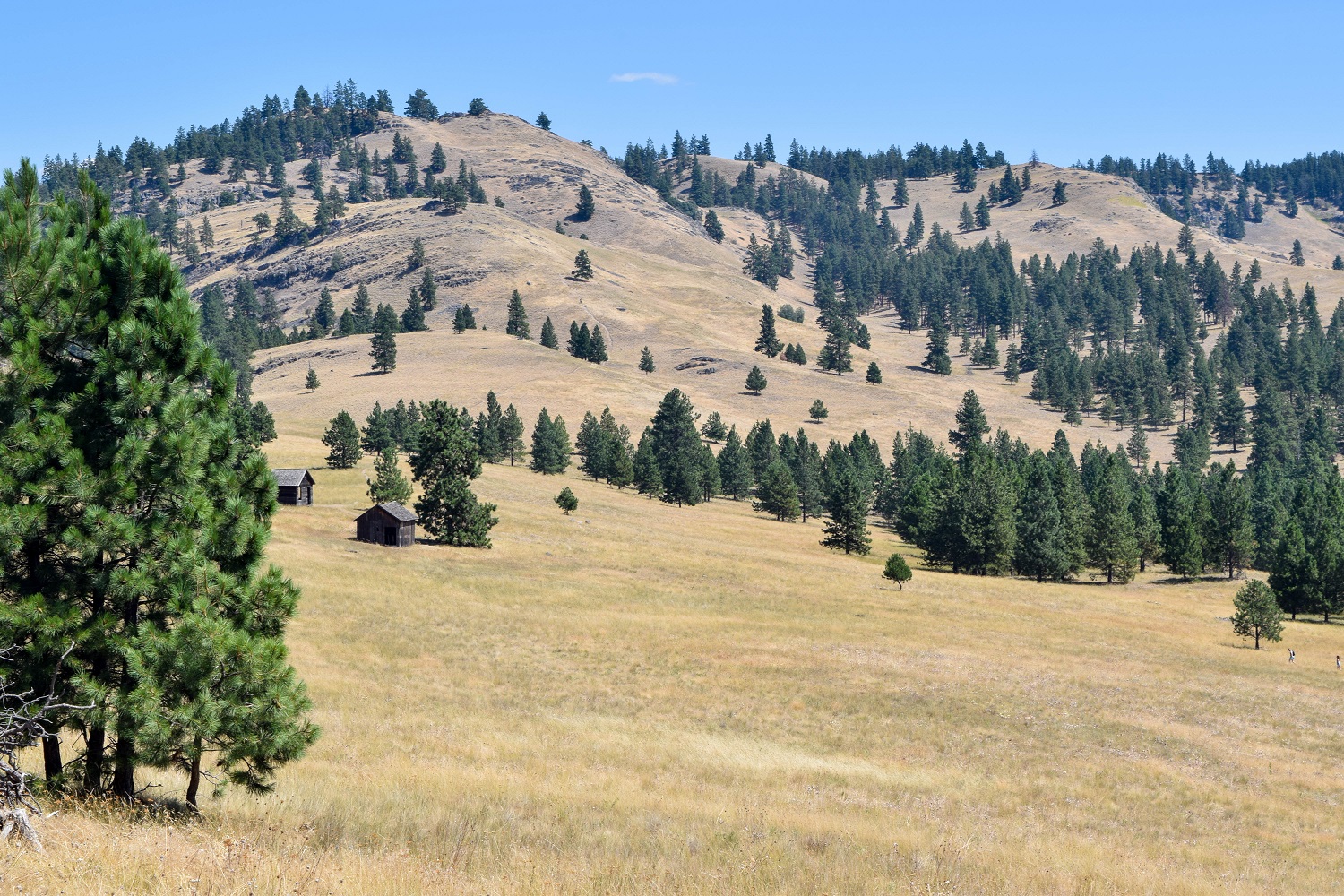 The hike up had been steep and a part of me wondered how fun it might be trying to hike back down (note: sarcasm). Because we only had about an hour for our total hike, we'd figured we would just hike in and then come back out the way we came. But turning around my small hiking party decided to just head straight down to the water's edge – or as close to it as we were able on that part of the island – and circle back around to the shore.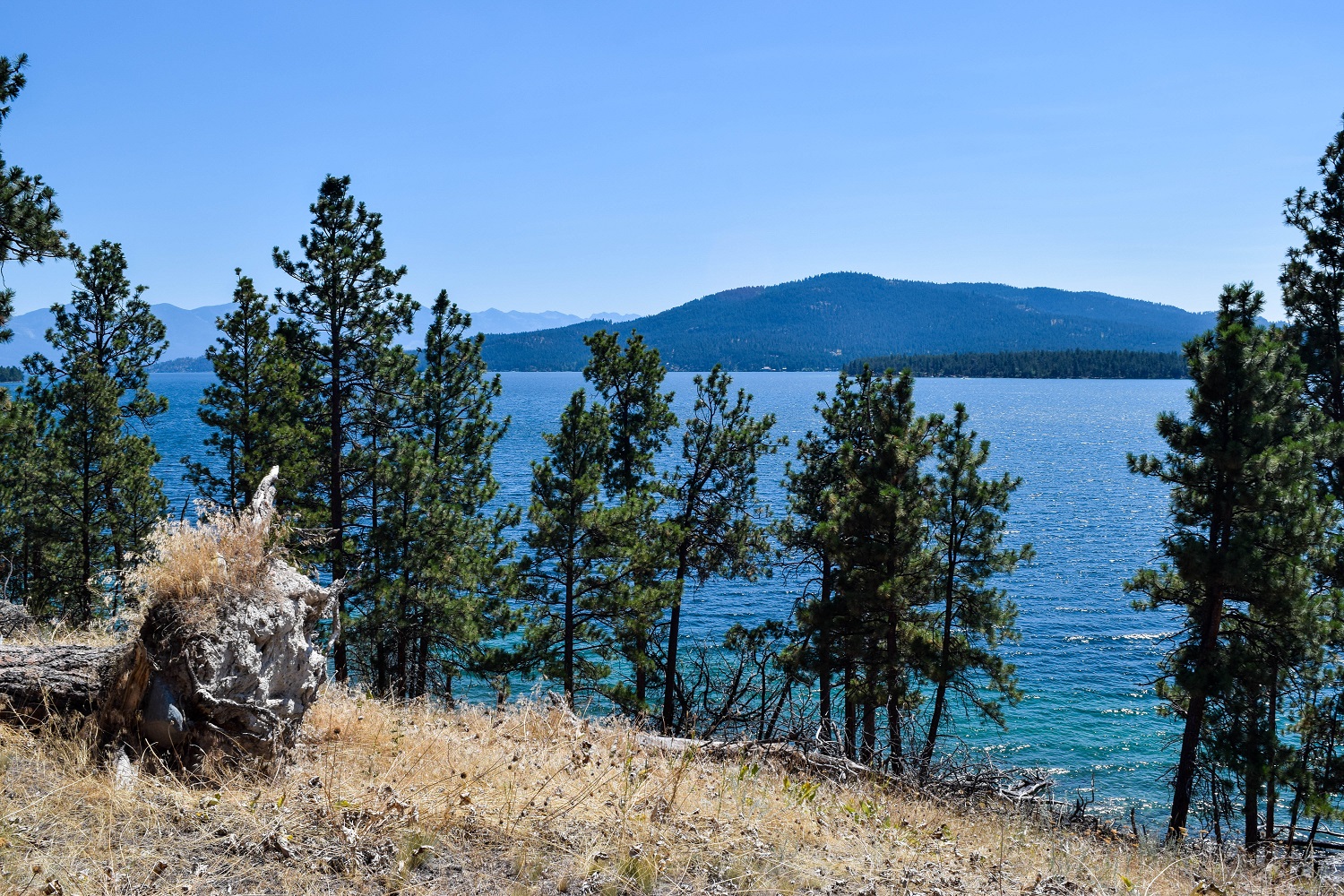 You know how I said I wanted to soak up the sun? Well, I definitely did that on our lake and hike outing. I may have had a little red on my cheeks by the end of the day so definitely remember your sunscreen! The sunshine is bright off of those brilliant blue waves and hiking up to the top of the island brings you out into the open and that much closer to the sun.
And as with so much that I experience in Montana, I can't wait to go back. Maybe next time I'll get to see some horses.