If you're in the North Texas area, then you know that we have been having such a great spell of spring-like weather (though of course, spring officially started Saturday night!) the latter part of this winter. And I have been making sure to get outdoors on the weekends – at least those that have been nice and without rain – and exploring, enjoying the sunshine and taking pictures. And last weekend I got to do all three of those things by visiting the Fort Worth Botanic Gardens for the first time.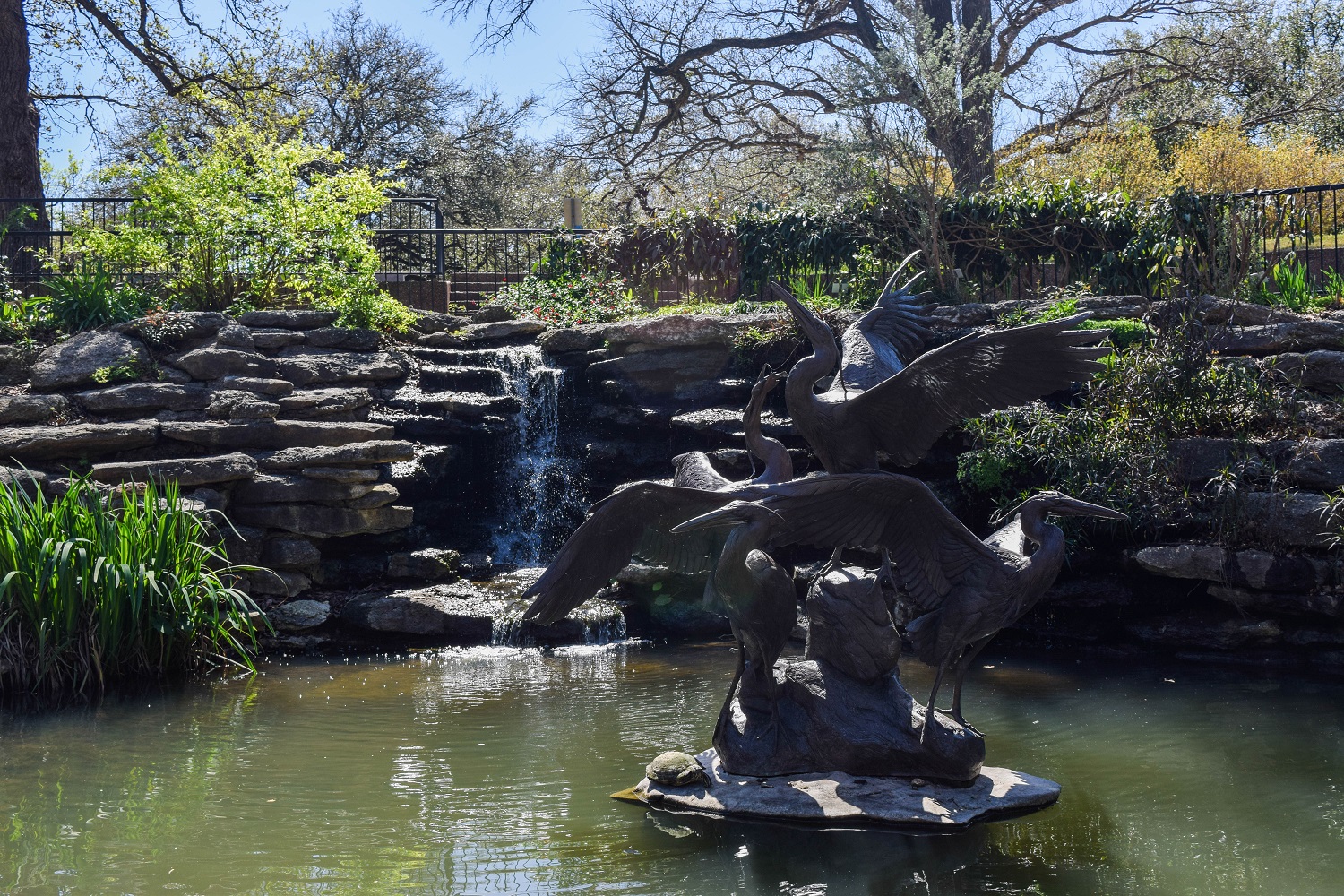 And what brought me there were the butterflies. The Botanic Garden Conservatory is host to butterflies for the month of March through April 3, so you still have time to visit!
The highlight of last weekend's visit was of course the butterflies. You walk into the conservatory and see the fluttering about the shafts of sunlight streaming through the windows and the luscious, green leaves. Butterflies just seem to bring about so much joy with them. Maybe it's their lightness, those brilliant colors, or that reminder that change is possible.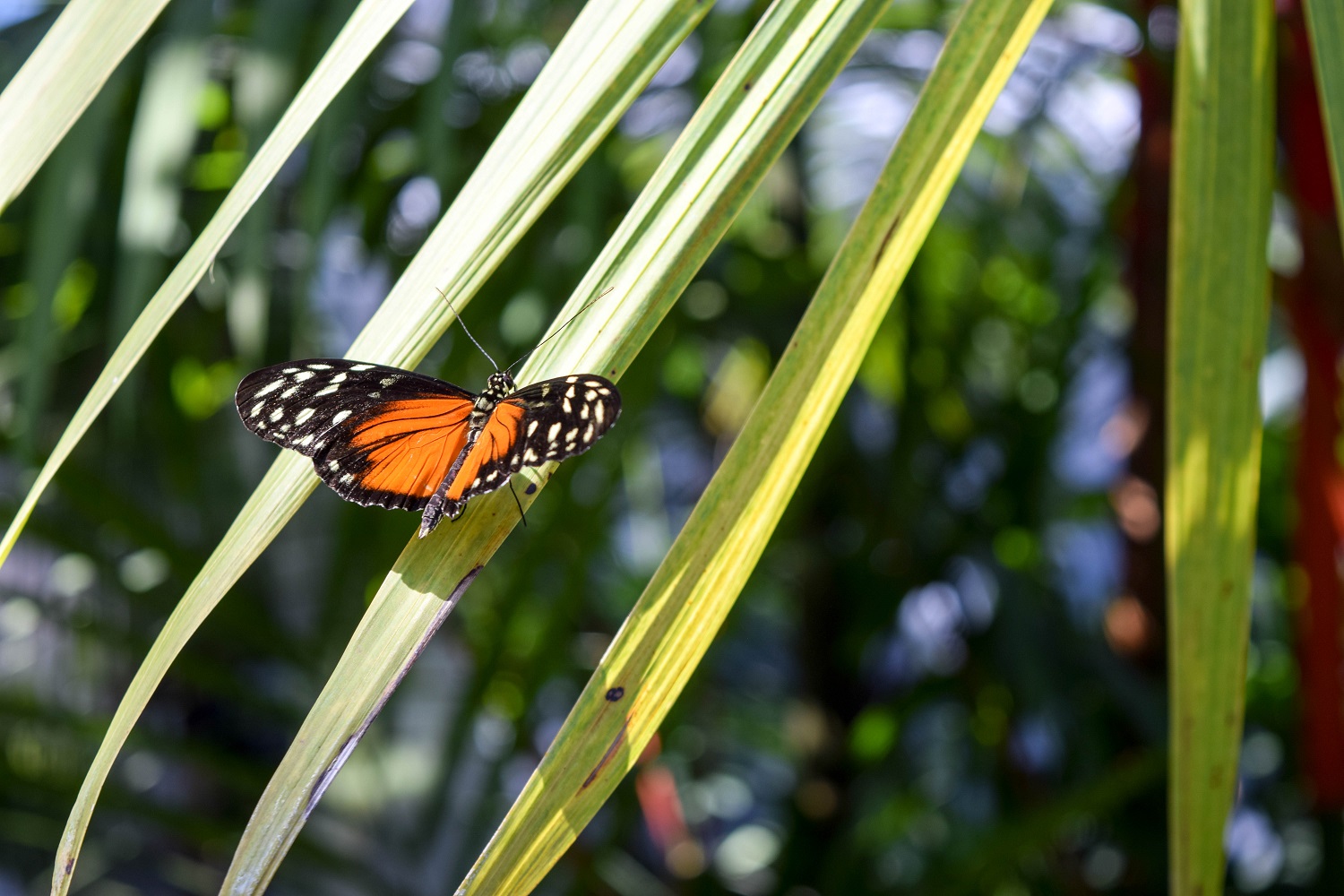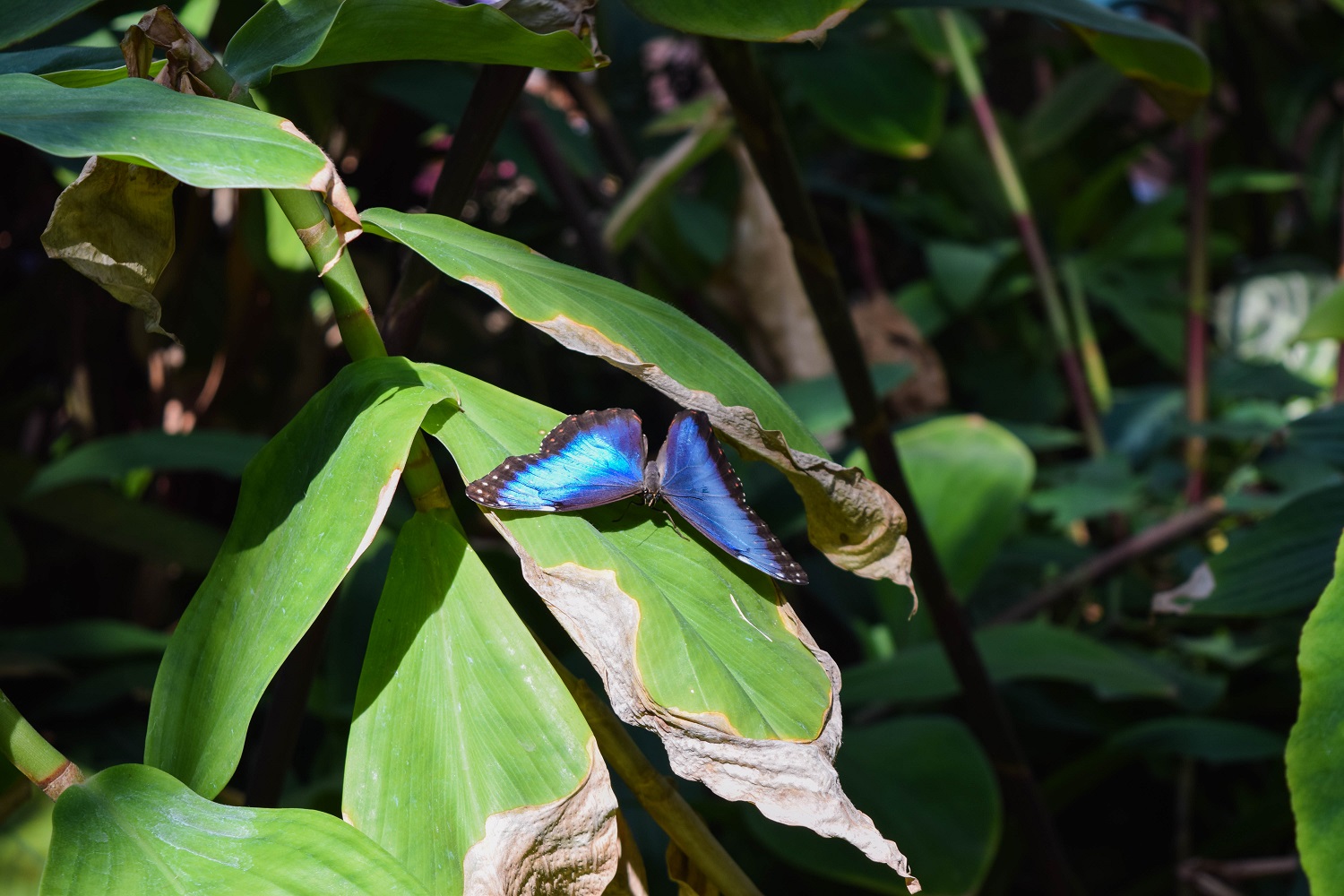 This beautiful blue butterfly (try saying that 3x fast!), the Blue Morpho, stole the show. There were so many flying from leaf to leaf, but rarely staying in one place long enough to take a picture. Or when they did, most often lifted their wings up together to reveal the brown undersides, which were still pretty but not quite the show-stunner of that brilliant aqua. But I was determined!
There are two weeks left to visit the butterflies, and so far this weekend and next look like they're going to be gorgeous, sunny weekends. But even if there was a little bit of rain, there is nothing like butterflies fluttering all around you to brighten the day.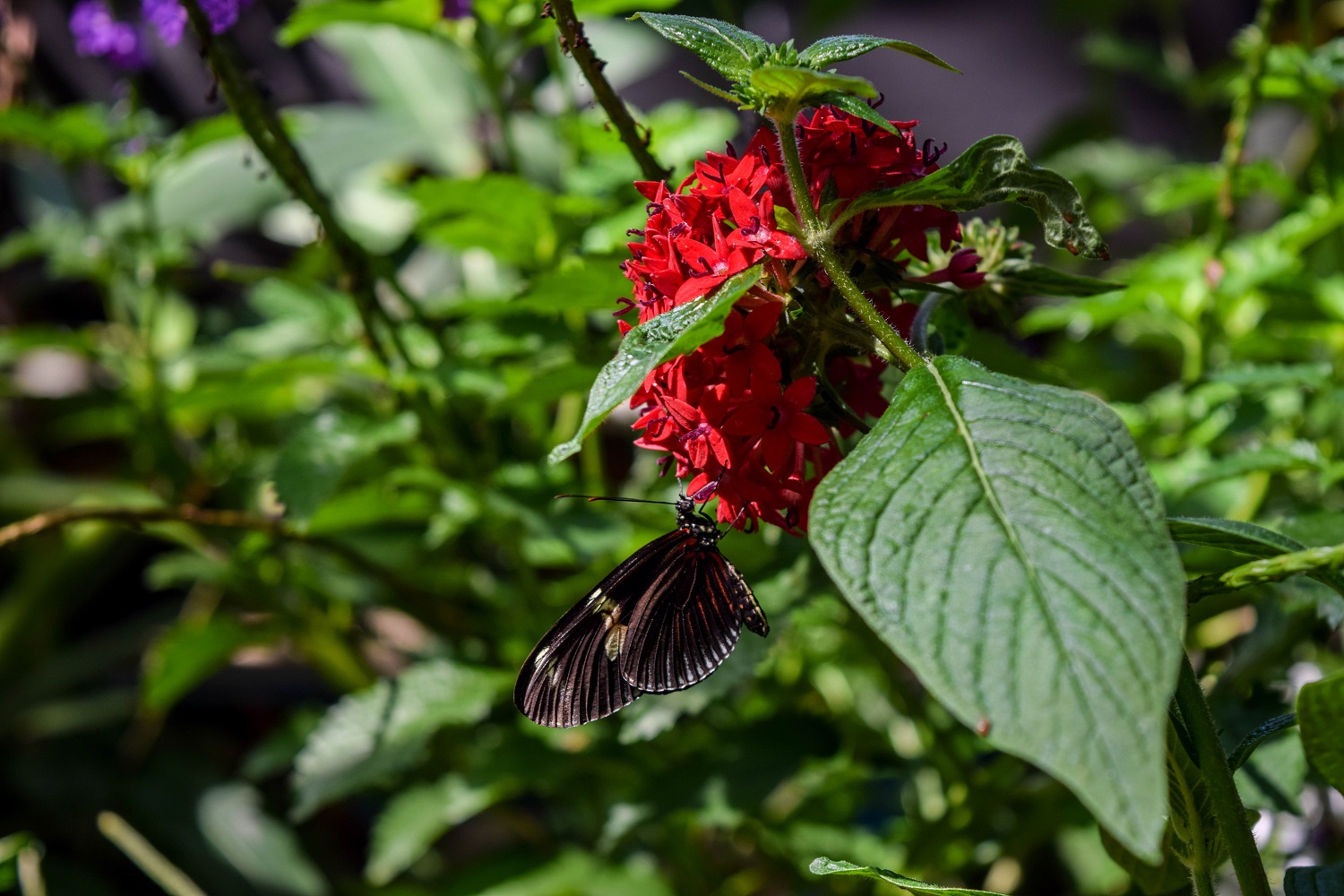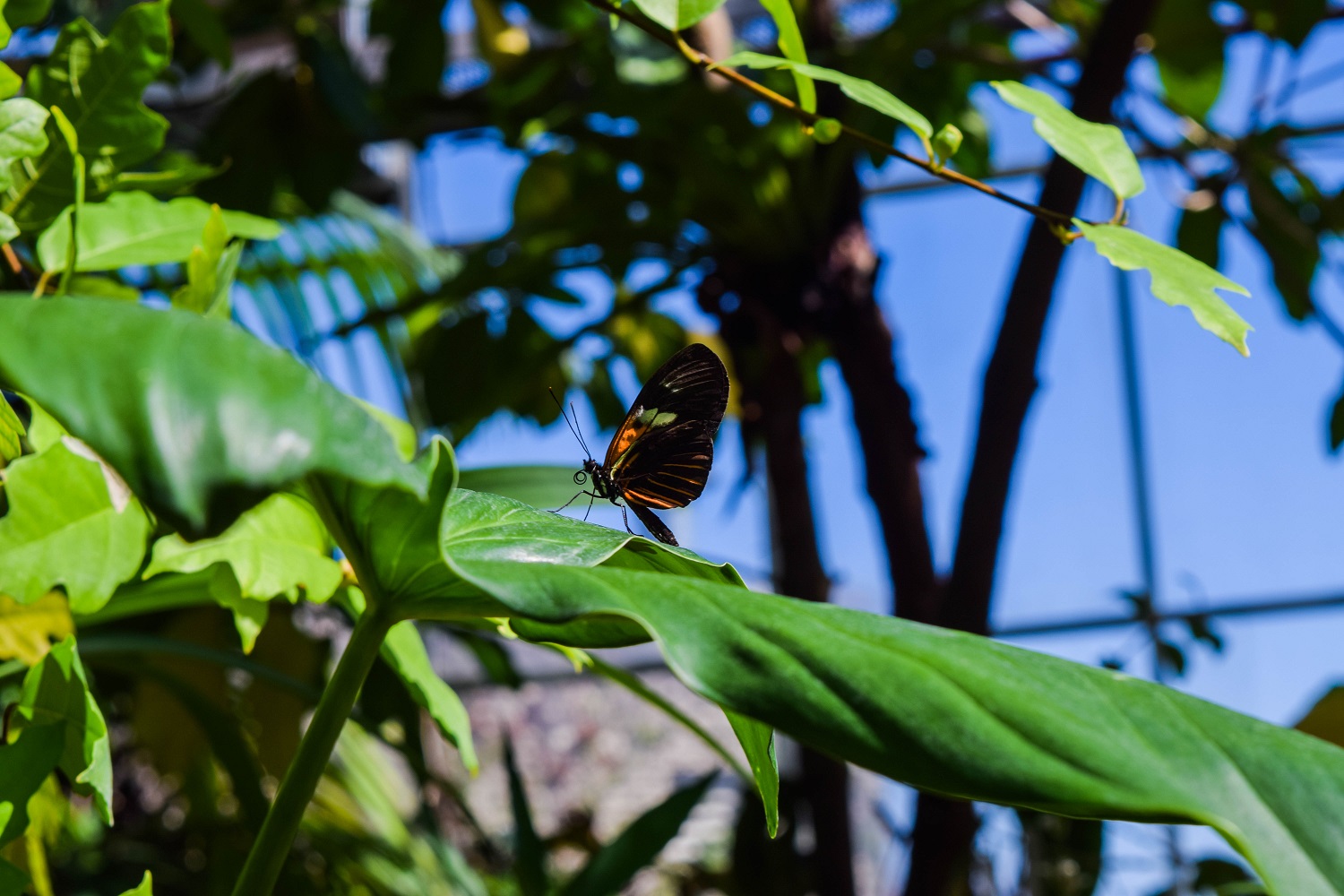 Fort Worth Botanic Gardens are at 3220 Botanic Garden Blvd, Fort Worth, TX. Parking is free, and when I visited on a Sunday morning, parking was still very prevalent! Though it's possible that daylight savings and losing an hour (and so people maybe sleeping in) played a role.