Tomorrow (February 8) marks the Chinese New Year and on the other side of the world is now ushering in the Year of the Monkey. Which, without knowing much about Chinese astrology and going only by my views of the monkey, kind of tells me that this should be a fun year, with maybe a little mischief thrown in (I am thinking of this one monkey that snuck into the main lodge of a stay in Kenya to grab some food when no one was looking!). I came across today a great page of all sorts of traditions, sayings, etc., on The Telegraph's site.  I'm going to choose to focus on the strengths this year that characterize the year, primarily the enthusiasm. There are a lot of things I'm looking forward to doing this year, and I think the change of the Chinese zodiac sign cements the excitement I've been feeling for it.
Several years after moving to DC, I stumbled upon my first Chinese New Year festival in Chinatown. Stumbling upon is quite often how I discovered most of the festival I ended up going to year after year. But this one was in the chill of winter, and yet people lined those few neighborhood blocks – those who weren't trying to get to the metro or shop – and watched the dancing dragons and flashing colors.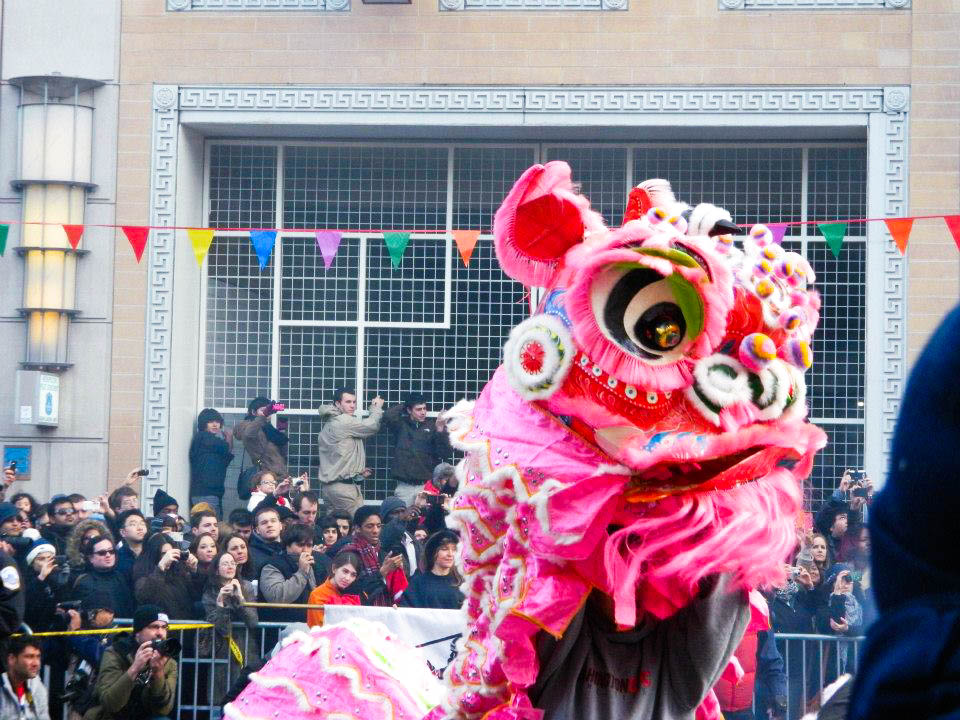 Here in Dallas, I haven't yet stumbled upon a street parade quite like that one – yet. But I know that the Crow Collection of Asian Art hosts a Chinese New Year festival and went my first winter back in Dallas. That year it was cold, threatening a little rain. But this year the forecast is blue skies and warm weather (thank you, Texas!). I am knocking on wood that this doesn't change, but I am looking forward to another weekend being outside, maybe tasting from a new food truck, and taking pictures of the Arts District that I love. The festival will happen next weekend on Saturday, February 13, and it is already on my calendar.
And until then, Happy New Year!