Recently I was in northwestern Montana and made it back to one of my favorite hikes. This was the third time I have made the Hidden Lake Overlook hike, and it has been a completely different experience each time. My introductory trip was also in August, in sunshine and warm weather. The second was in July in warm weather, but hiking through snow. A lot of snow. Third time's the charm, they say, and this rip was a mix of the wo. While it was also again in August, it was cold. While snow didn't exactly cover the meadows, there was a winter weather advisory at one point during my trip. The hike itself was cool, with clouds rolling in at over 6,000 feet. Walking back in that cloud, there was a light drizzle for part of it.
All of that being said…it was still beautiful. On a couple of my trips into Glacier that week, I didn't take many photos of those low hanging clouds, because I knew that even with my new camera, the beauty still would not come across. Some things you still just have to experience in person.
What I've learned in my last two trips definitely came in handy (especially the first one below!).
1. Dress in Layers
This is especially true if there is a light rain or a cold front. On this trip, the base of the mountains we saw the sun peeking through some of the clouds and hints of blue skies. The air was much warmer too. However, up at Logan's Pass, where the trail begins, the clouds still hugged the mountain. I started with my sweatshirt, but very shortly after beginning the initial climb, I needed to take it off and tied it around my waist. For the most part, I was fine in a t-shirt the rest of the hike. Until a cloud rolled in again.
While when I didn't need my sweatshirt I wished I didn't have it with me as one extra thing to keep track of, I was thankful to still have my sweatshirt when the chill descended! And even more thankful it had a hood against the light rain.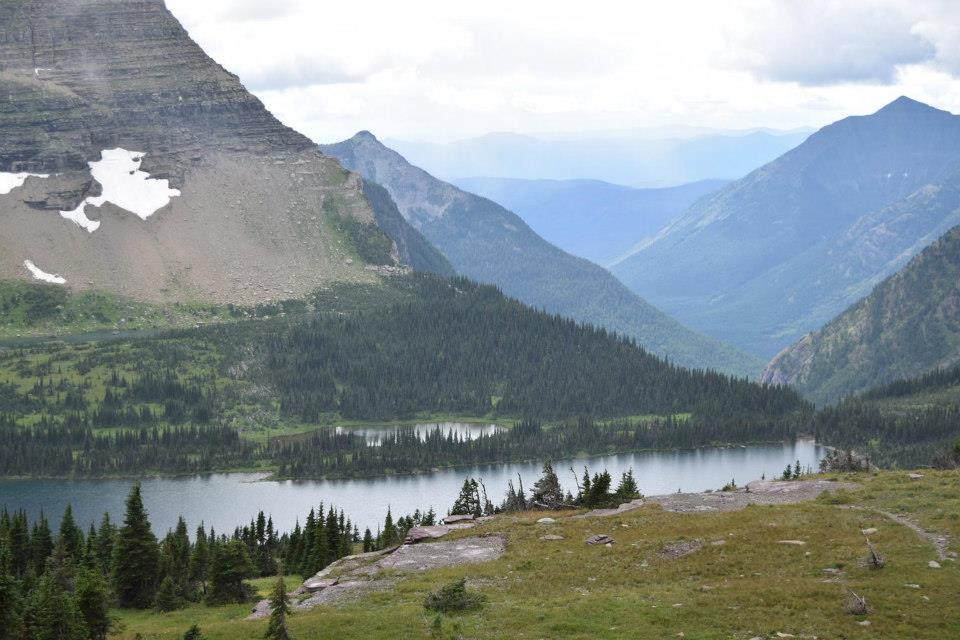 2. Wear Sunblock
This high up, you are all that closer closer to the sun. Even with the clouds. I have to admit that this year, I neglected this little piece of advice. Partly because I wasn't entirely sure we'd make this hike. Two days before, hit a pretty dense cloud at Logan's Pass that allowed for incredibly little visibility. So I prepared for a lower elevation hike through dense forest with insect repellent (also important), having been bit twice the day before at Bowman Lake.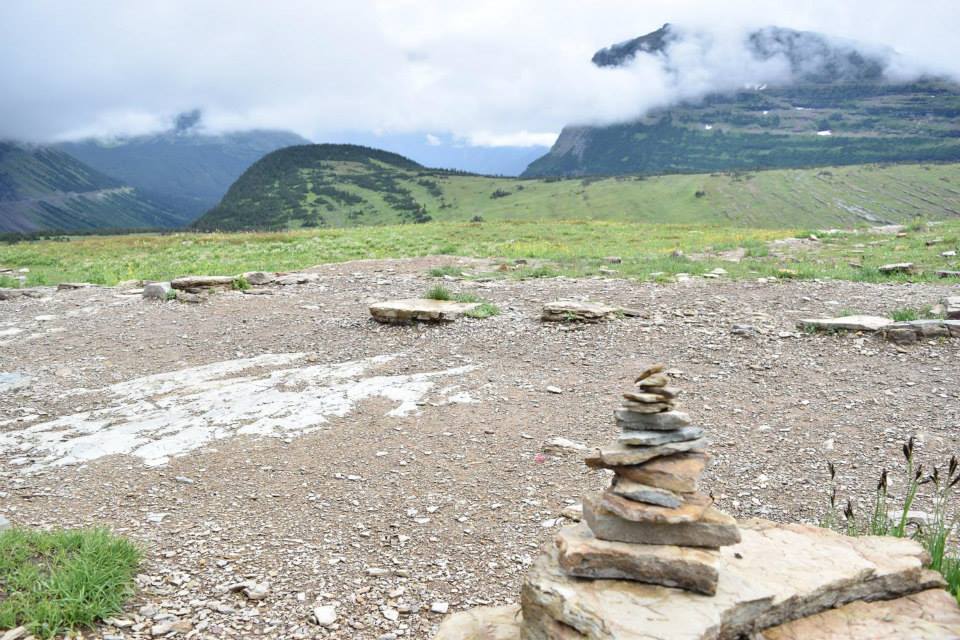 While I did make it out of Glacier that day with no insect bites, my cheeks did have a little color to them.
3. Take Your Time
It's high up there. That means the air is a little thinner. Starting out on the trail, it is a fairly steep incline deceptively simple with the wooden path and steps. It is a three mile round trip hike, but the incline and the altitude can make it a little challenging. There were a few moments on the way up where I stopped for photos, but I was also happy the photo opportunities allowed me time to let my heart catch up. Taking deep breaths can be a little challenging.
So stop from time to time. Enjoy the views! You might get lucky and a family of mountain goats may catch your eye on the side of the path, or look out for the bighorn sheep at a distance.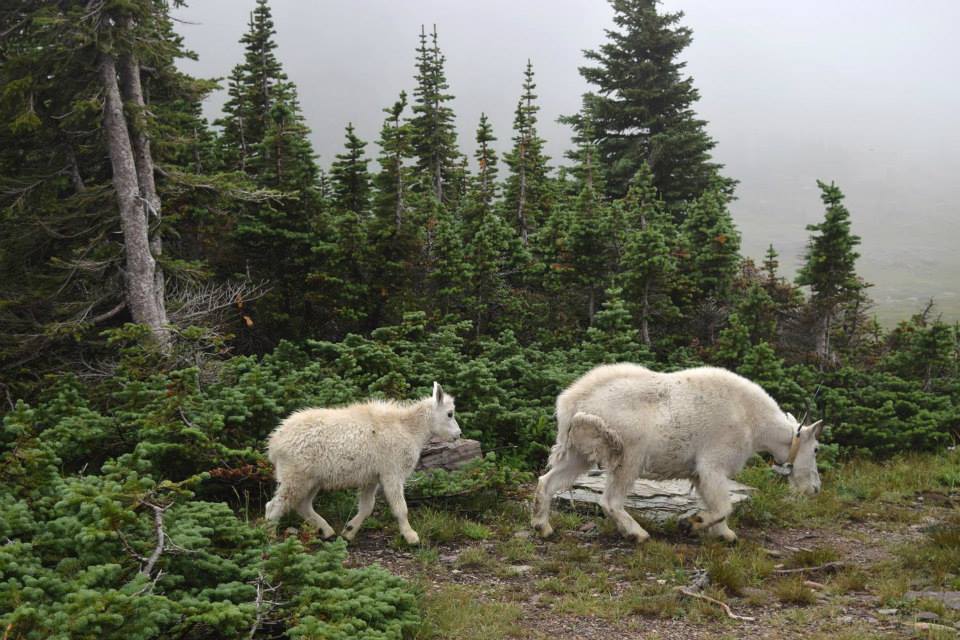 This was also a mountain goat study area, so we did see one of the family of three with a radio collar around his neck. I think we came across the same family when stopping to look out over the valley the next day.
4. Bring Snacks and Water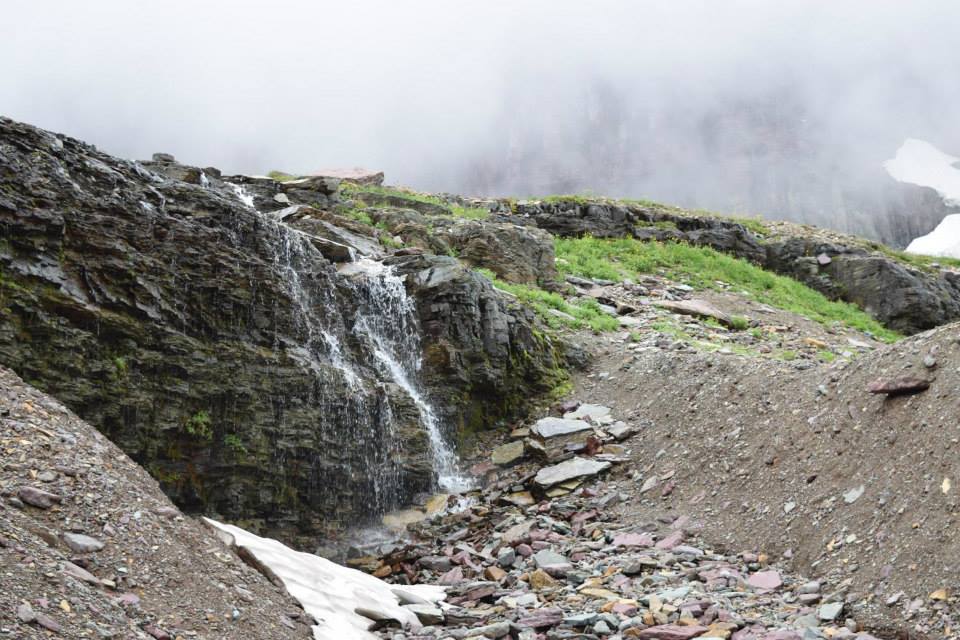 This goes for pretty much any hike you may want to take. The Hidden Lake Overlook trail is a little less than three miles round trip, and is marked as one of the easier hikes in Glacier. That does not mean it is a simple stroll.
The beginning of the hike starts paved or with wooden walkways, but the steps can be high and the path is still steep. The hike is still quite a bit of work a that elevation.
But pack a light snack. Because one other recommendation is to stop either at the park entrance on your way out or further down the road for a warm slice of huckleberry pie with vanilla ice cream. You will definitely have earned it (and you really can't visit Montana without at least trying something made with huckleberries).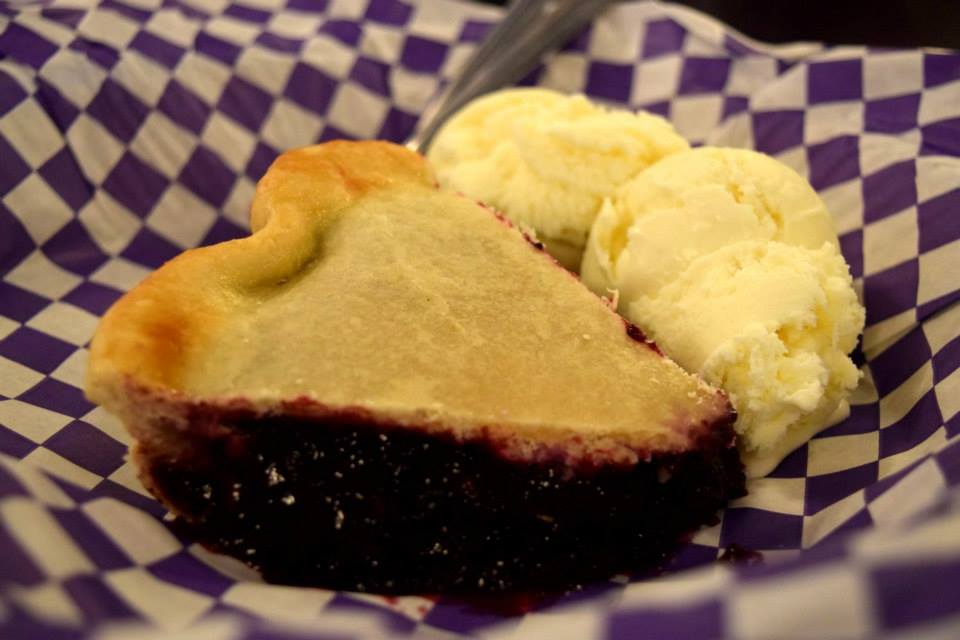 5. Bring a camera
If you are lucky enough to visit Glacier National Park, this last piece of advice pretty much goes for anywhere in the park. And thankfully the designers of the park recognized this and here are little overlooks along the climb up and down Going to the Sun Road. And when the sun is out, you may want to leave yourself some time to just soak it all in.
Along the Hidden Lake Overlook trail, there are amazing views all along the path, not just at the overlook. You might be lucky and see some Bighorn sheep in the distance, or a marmot popping up over a fallen log.
Not only should you always have your camera, but unless the drizzling rain causes you to put it up in your bag, then a further piece of advice here would be to always have your camera ready.