There's a reason Austin is such a great city. Well okay. There are many reasons. The music, the culture, the food, the small city and big city feel, surrounding nature, etc. And not to mention that it's also the seat of the state government and has a beautiful, pink granite Capitol building.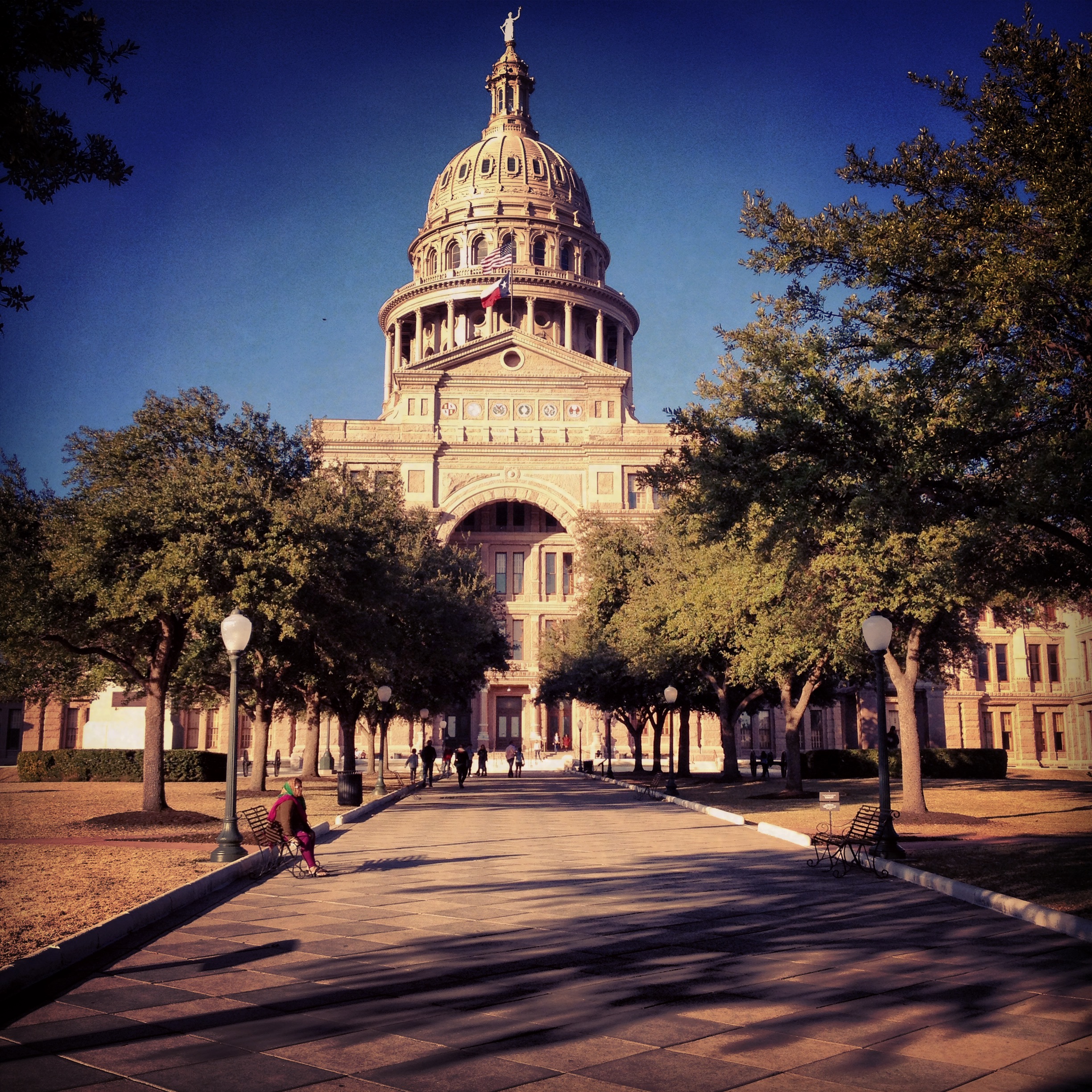 I made my first visit in nearly a decade earlier this month. That was way too long to be away, but with visits back to Texas for a few days to maybe a week, there just wasn't time to make it back until I returned. I also didn't get to do all that I planned, which is fine. Because I'll be back.
But I did get to do a couple of things on my list. First was of course a visit to Capitol building after a delicious lunch. I didn't go inside to visit, but that was fine. I'd mainly just wanted to get a couple of pictures of the exterior and some of the really cool sculptures on the grounds. One that I really liked was put into place in 2012, so wasn't even there the last time I visited the grounds.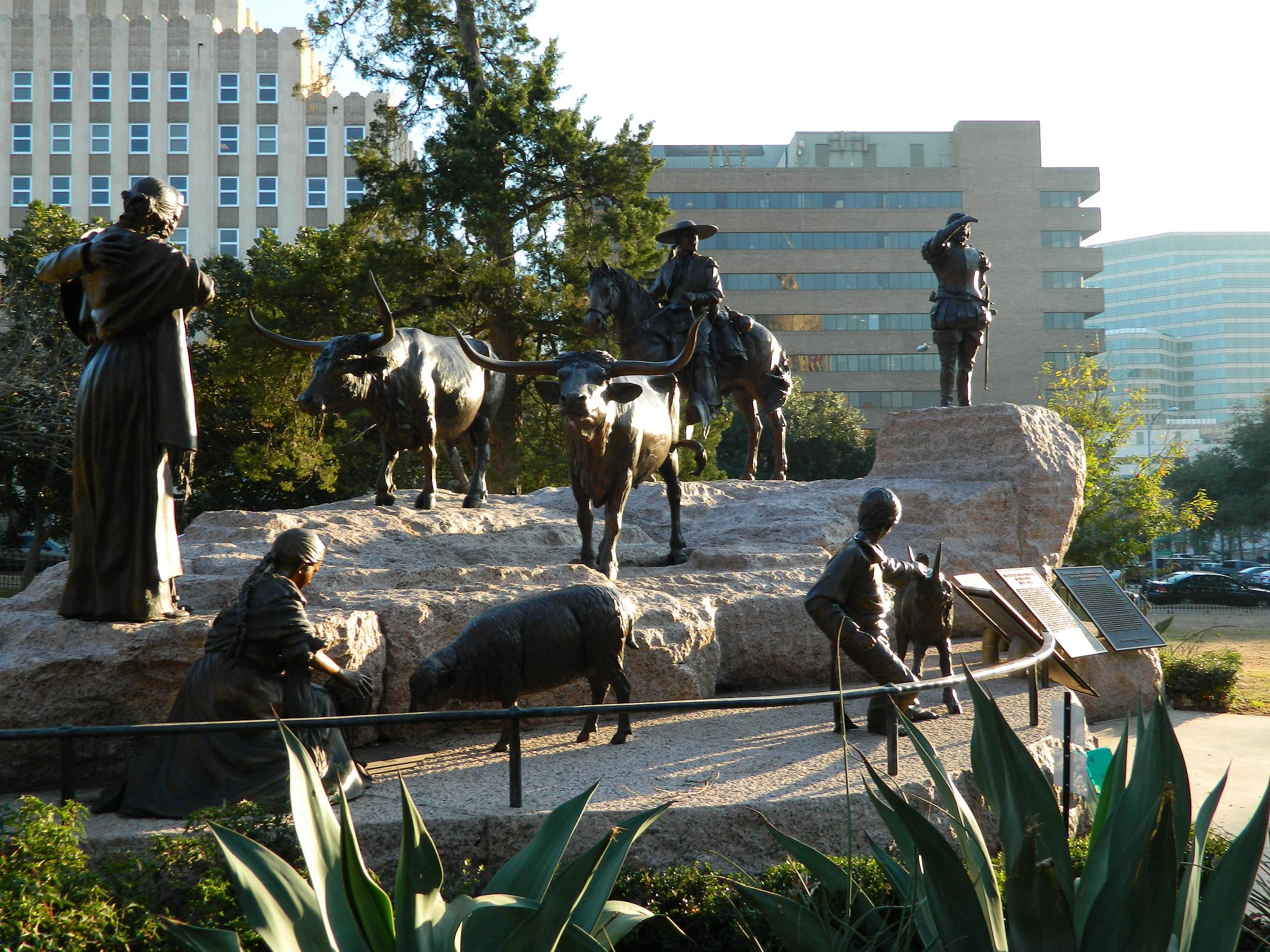 The sculpture, designed to commemorate the Tejano contribution to Texas, honors the early Spanish pioneers. The story is written out in plaques around the story, though I admit I was a little too preoccupied trying to get a good shot of the statue in the just beginning to set sun.
Sunday morning the sky was clear and blue, the weather warming up almost instantly once I stepped outside. I first went to a funky and delicious vegetarian cafe a friend recommended to me just outside of downtown. I sat at the espresso bar for breakfast, but if you were waiting for a table, there was a small market set up out front with jewelry and art available for purchase. To get there, I first drove through a few hills and neighborhoods with houses all uniquely designed. No cookie-cutter houses here. And after breakfast I visited one of my favorite bookstores: BookPeople.
I stumbled upon this bookstore years and years ago and instantly fell in love. I always said it was going to be one of the first places I visited once I went back. I didn't browse too many of the shelves, instead I looked specifically for the staff recommendations, and picked up two books to add to my ever-growing to-read pile. I wanted to buy more, but will leave books for the next visit.
Thanks, Austin, for the great weekend.