Saturday night I ventured to the Main Street Garden (a new-to-me park I'd not yet visited) for the Dallas tree lighting event. How fun! I'm glad I found out about it and made the trek on the rail downtown for it. And the park was beautiful, not to mention that despite a cold spell that swept through North Texas, the weather was absolutely incredible. There was a nice breeze, and it was perfect weather to stroll through the park with a glass of wine and my camera, listen to Christmas music, watch the city lights and wait for the tree.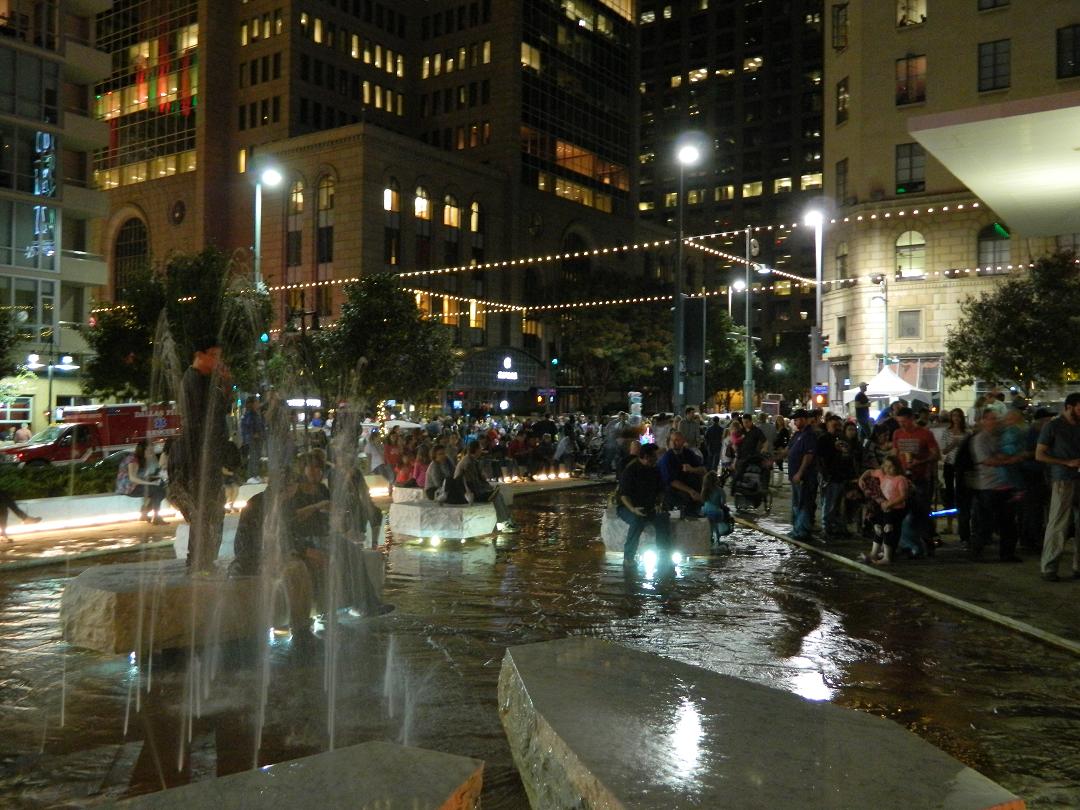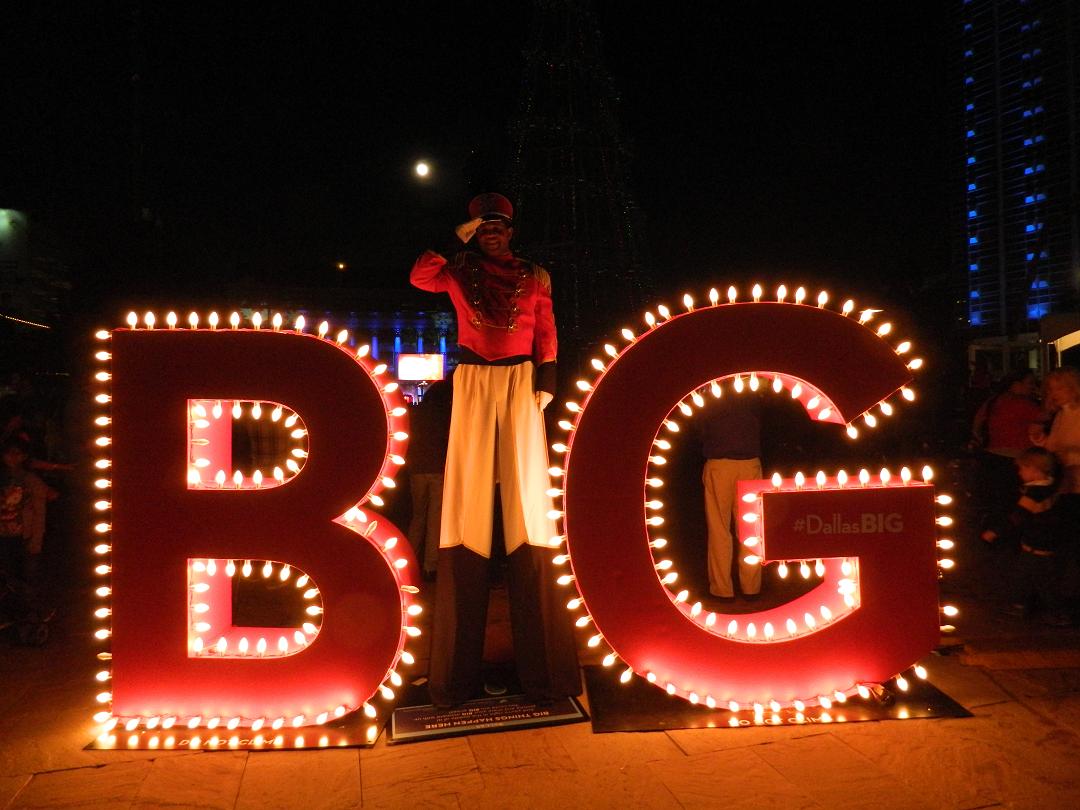 Even the Bank of America building got into the spirit with candy cane colored lighting around the edges instead of its usual green.
The lighting ceremony itself was quite a display. The city set up a skype call with Santa, though he appeared "by magic" shortly into the call. And then the tree! The tree lit up with bursts of small fireworks at three levels, cued up to the music. If that wasn't enough, fireworks were shot from the rooftops of the three surrounding buildings.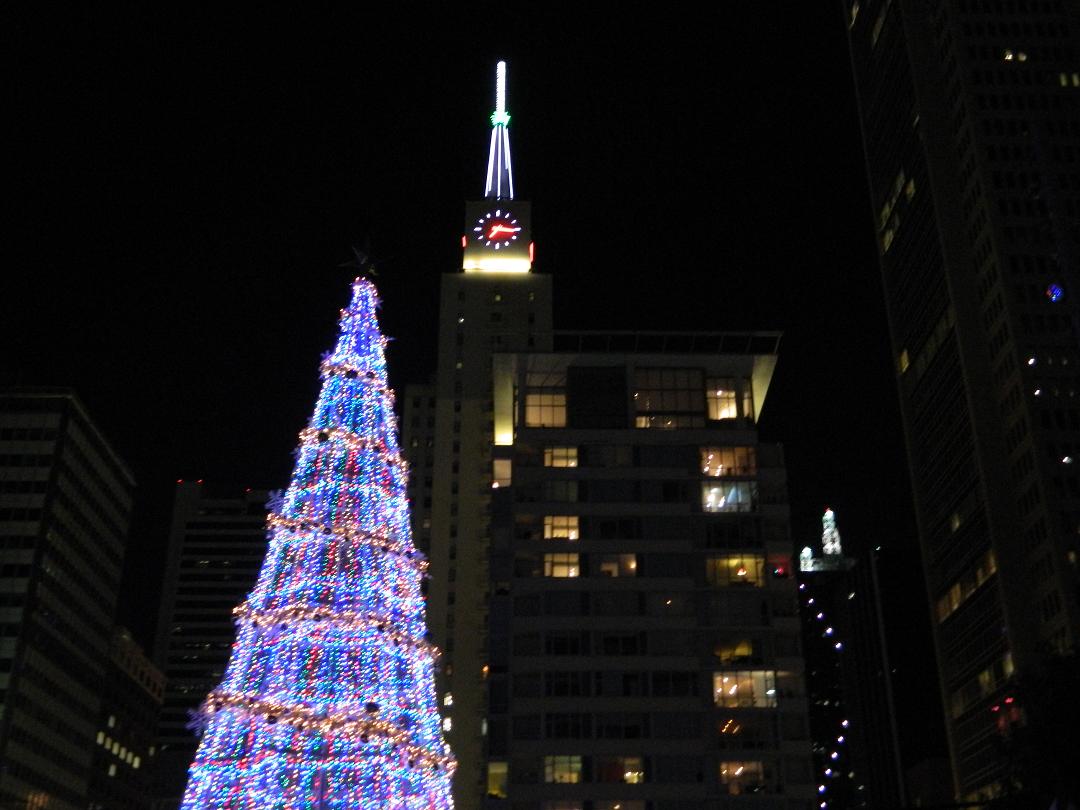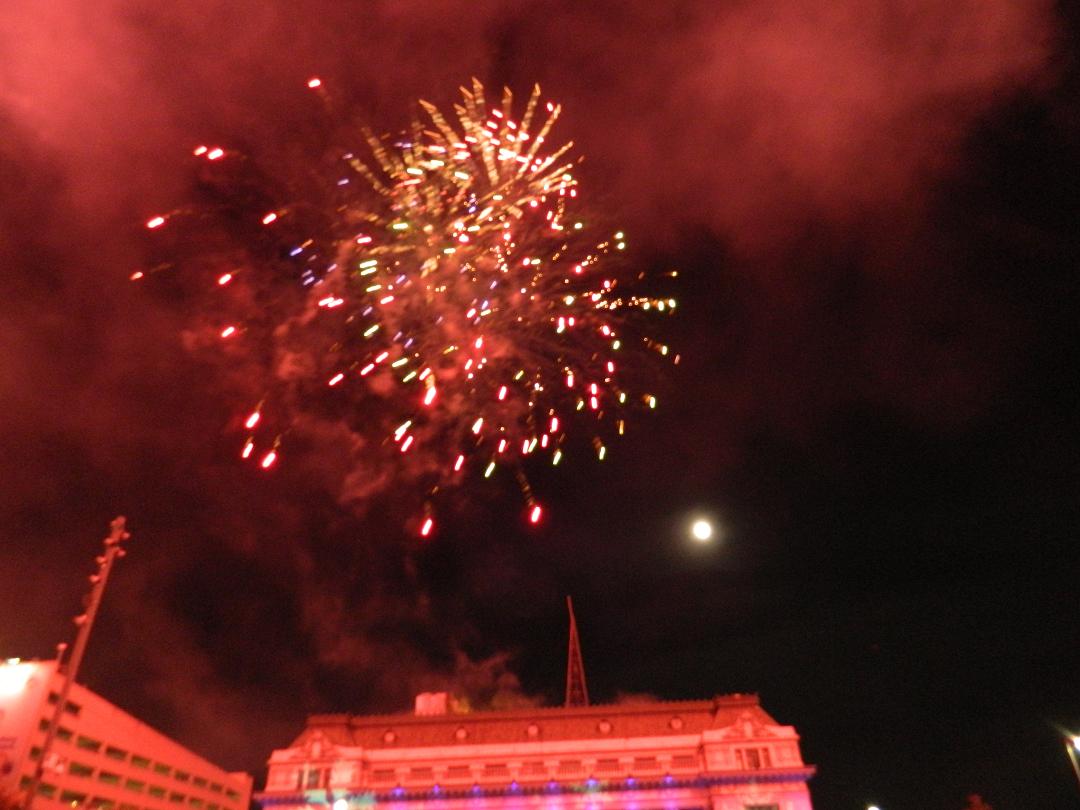 There is another tree lighting this weekend in Klyde Warren Park. I would like to go, but I will have to say it may depend upon the weather. I love Christmas trees, but don't think I'll stand in the cold rain for it (after all, my own tree will be lit soon!). But if all of this isn't enough to usher in the holidays, though it is supposed to rain this weekend, the big news is…snow! Who would have thought?
Now granted, it will likely not be much and it most likely won't stick, but still. It's snow and snow drifting to the ground is perfect for the pre-Thanksgiving festivities and settling in with hot chocolate and thinking that the holidays have arrived. Is it too early to say Happy Holidays?