One thing that I looked forward to the last several years in DC was the Turkish Festival. Every year, I kept thinking would be the year that I would have my coffee grounds read. I've been when it's been freezing and I only stayed for a few minutes to get my Turkish coffee, listen to a little music and peruse the wares. And then headed somewhere warm. I've also been on incredibly beautiful sunny afternoons where I spent time enjoying the food, music and yes, Turkish coffee.
Now that I'm in Texas, I was looking forward to visiting the Greek Food Festival, which as it happened this year, took place over the same weekend the Turkish Festival happened in DC. Both took place the last weekend in September. Unlike the Turkish Festival, this one was three days instead of one and that turned out to be a very good thing. I could have had my pick with cloudy weather Friday, rainy weather on Saturday or cross my fingers Sunday would be nice (it threatened rain in the morning).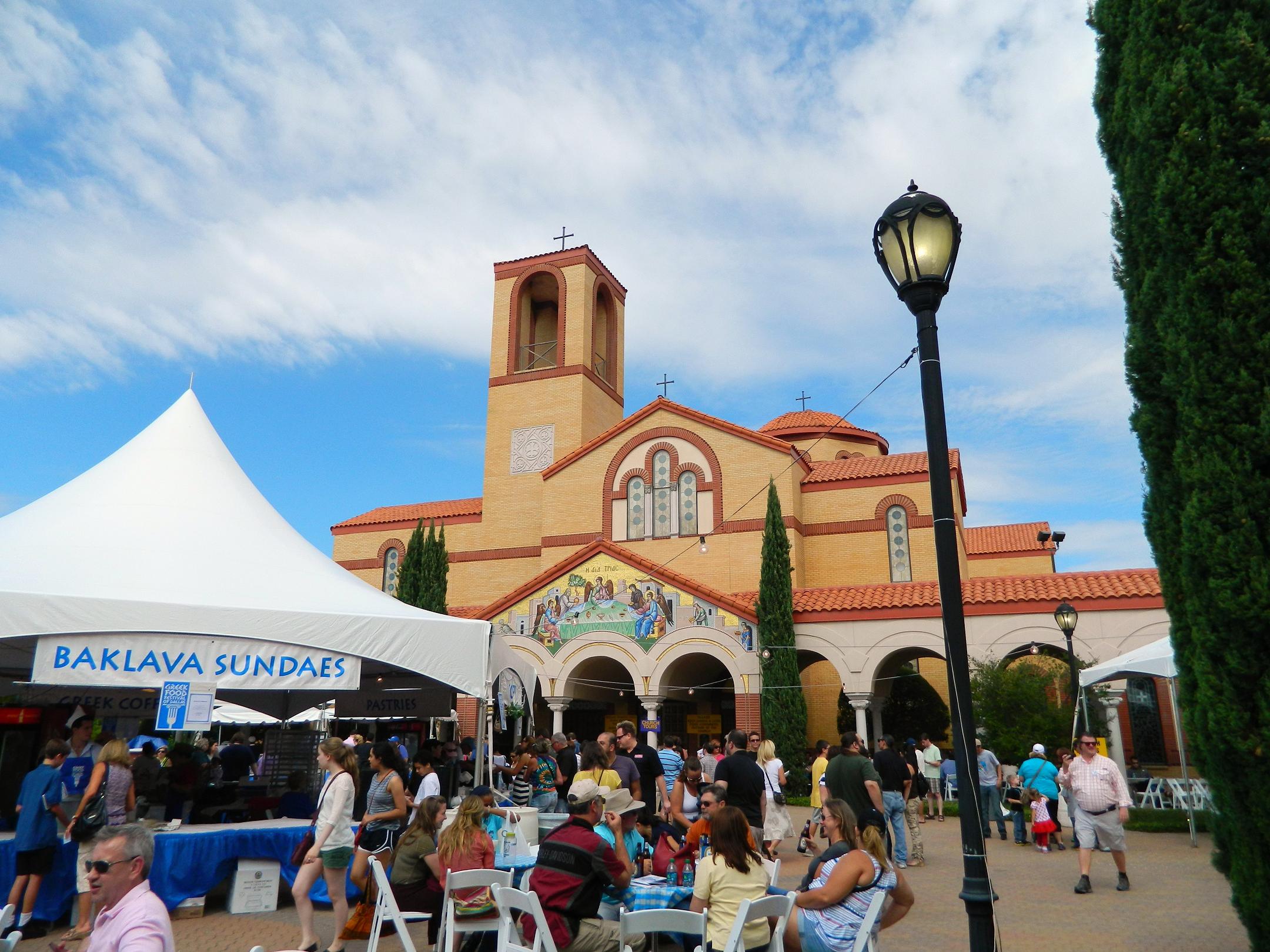 Well, I crossed my fingers and lucked out. Sunday was absolutely beautiful! So while Washingtonians enjoyed the eastern side of the Aegean, I enjoyed the western side here in Texas. I skipped the Greek coffee for a Greek Frappe, something I once had in college when a roommate's friend made us one, and have wanted to have again ever since. The friend had spent some time visiting family in Greece and fallen in love with these drinks, bringing back a small handheld blender and instant coffee to make the drink for us (or rather, for her, but it turned out she was able to make it for us).  And I loved it too after that one and only time. There's always this fear that when we look forward to something, especially for some time, that it won't live up to expectations.  But thankfully, it did.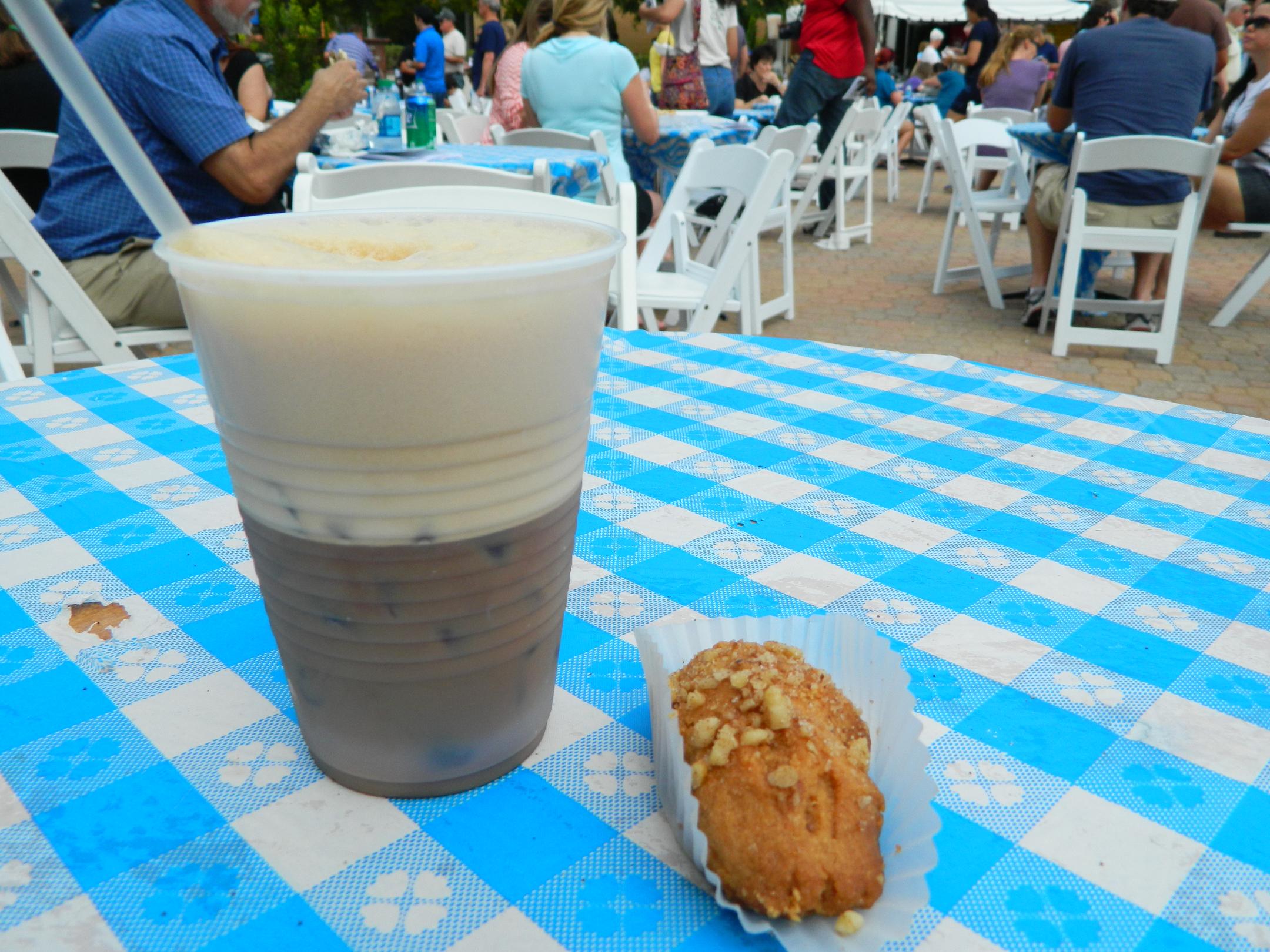 A Frappe is an iced coffee made from instant coffee and blended with a handheld blender (or so my roommate's friend used) and mixed with sugar and milk. It is sweet, chilled and delicious. I also hit the spanakopita table just as a new tray came out from the oven. Heaven! It was warm, the phyllo perfectly crisp and flaky with the smooth, warm taste of cheese and spinach gooey on the inside. And the perfect drink was a glass of chilled Greek red wine.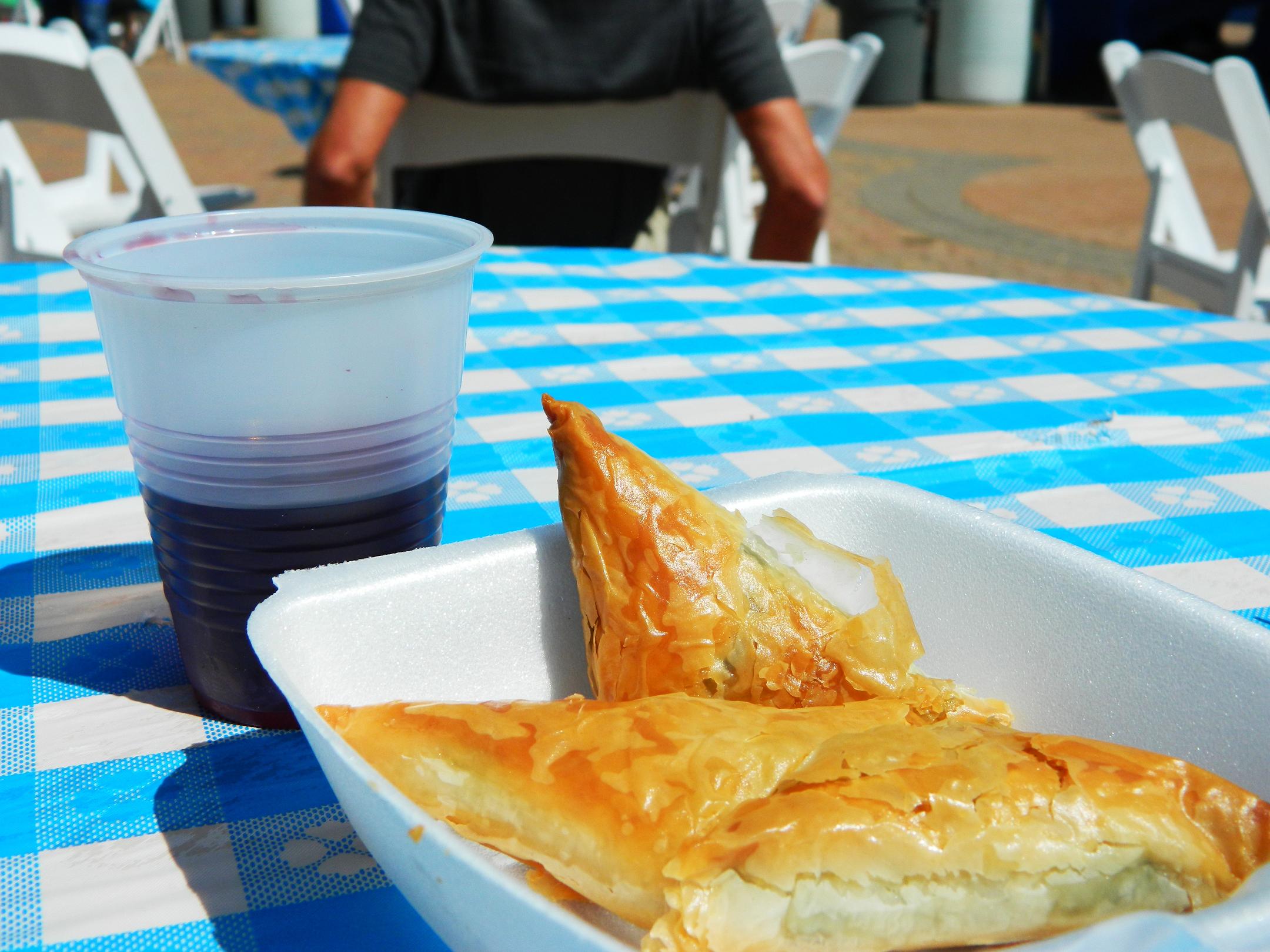 The food was great, the drinks were great and so were the activities. It was nice to sit outside and listen to live performances, and I also took advantage of the church tour. I had such an informative tour guide and learned quite a lot about the Greek Orthodox traditions, and that was only half of the tour. We were interrupted by a choir performance, expected to last about 20-30 minutes. I ducked out, given that I had limited time at the festival.
All in all, I have to say very well done. And that I plan on making this an annual activity, just as I did in DC.