In a word: Delicious.
And that goes for all kinds. My first night in Cambodia, after getting settled in the hotel and checking in with the world back home, my friend came to pick me up to take me to dinner with friends at an Italian restaurant they wanted to try. Not quite what I was expecting my first night, and it was difficult to picture Italian food in the cool evening with lush green jungle foliage all around. But…I have to say it was some of the best Italian food I've eaten in awhile. The sauce, though creamy, was still light with fresh basil and fresh parm grated over the perfectly al dente pasta.
One thing I always love about being in Southeast Asia (the whole two times I've been anyway), is the fresh fruit. I fell in love with the available fruits years ago in Indonesia, and could not wait to get dragon fruit again. And I tried passion fruit for the first time, like an actual passion fruit. And the juices! The fresh fruit juices are so flavorful, and thick and I could drink glass after glass. I also fell in love with this tamarind juice served with roasted peanuts dropped in the juice. So delicious.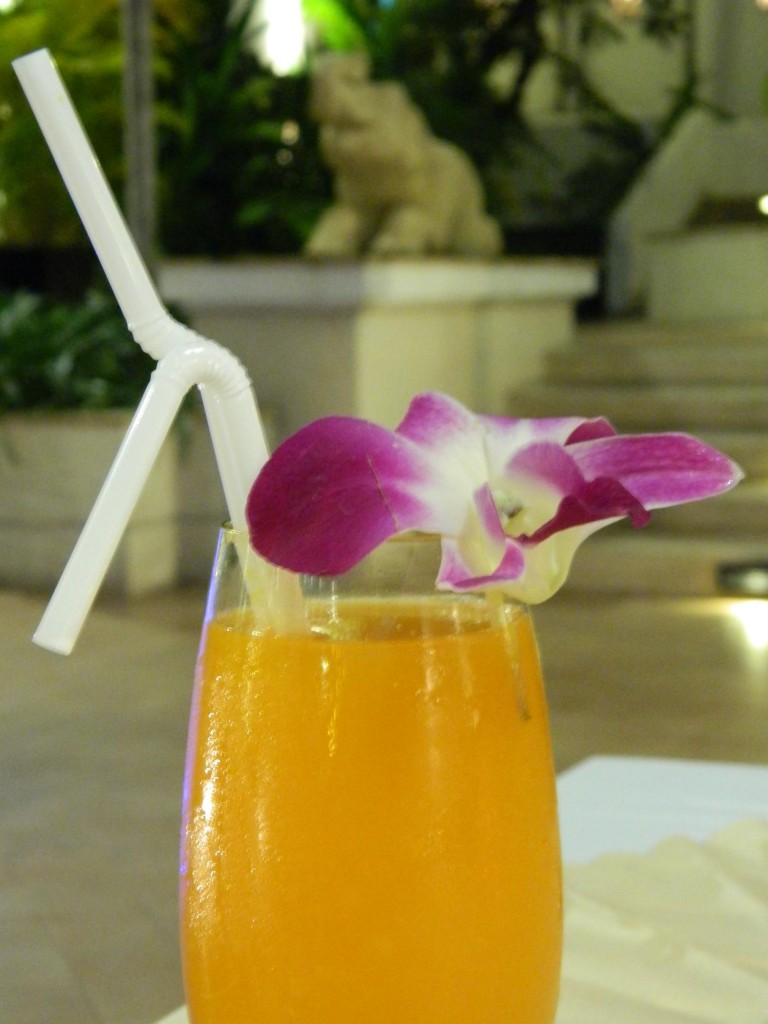 Then there was also a traditional Khmer dish that I had to try: Amok trey. Or Fish Amok, as it was written on most menus, a curried fish cooked with coconut milk and cooked in a banana leaf. I had it three different ways during my week there. The first was traditionally cooked and served in a banana leaf cup, the second was a fusion dish of fish amok ravioli, and the third had the rice served on the size, and then inside a hollowed out coconut was the coconut milk, spices and fish.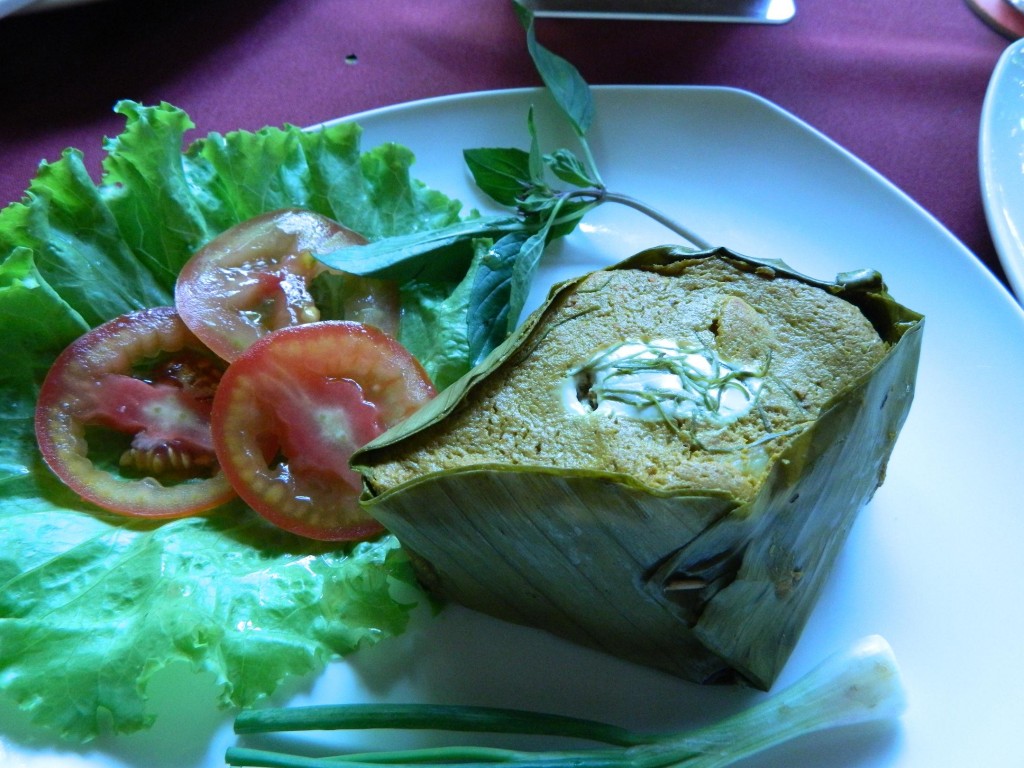 In short, I ate well in Cambodia. Each dish I had was incredibly flavorful and fresh and now, thinking back on it, I don't think there was one thing I would not want to have again. Some of the other traditional dishes I didn't try as they were generally meat dishes, but if I return with a friend who will eat those, then I will definitely try a bite (like beef served with fried ants?!). It'd definitely be an adventure, and you never know when you might taste something delicious. And if anything, it'd make for a good story.