I recently spent a week in NW Montana, visiting Glacier National Park four times in the several days I was there. The first stop was one of my favorite places: Kintla Lake. It's through what we consider the back entrance of Glacier, up very close to the Canadian border and then over some somewhat rough roads (but the scenery more than makes up for that!).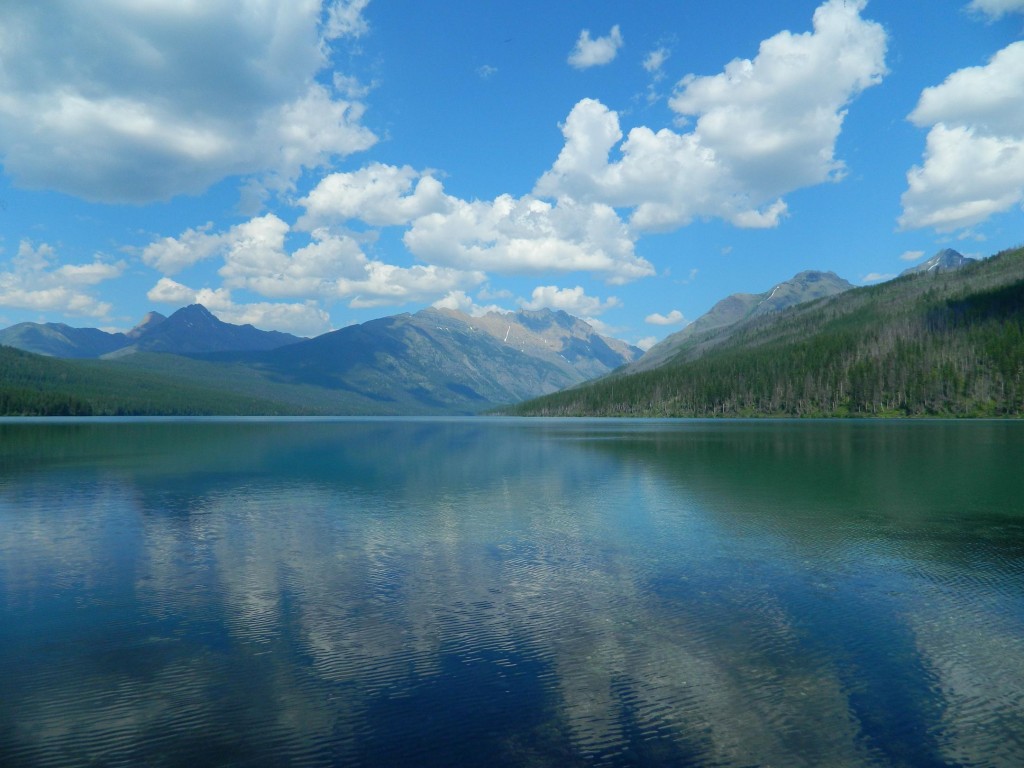 Kintla Lake is the fourth largest lake in Glacier, and perhaps given its remote location it's quiet there. And each time I've visited, the lake is almost like glass it's so still.
By the way, I almost wish I could tell you that those colors and clouds were Photoshopped, but I can't. Because they weren't. That's Montana for you.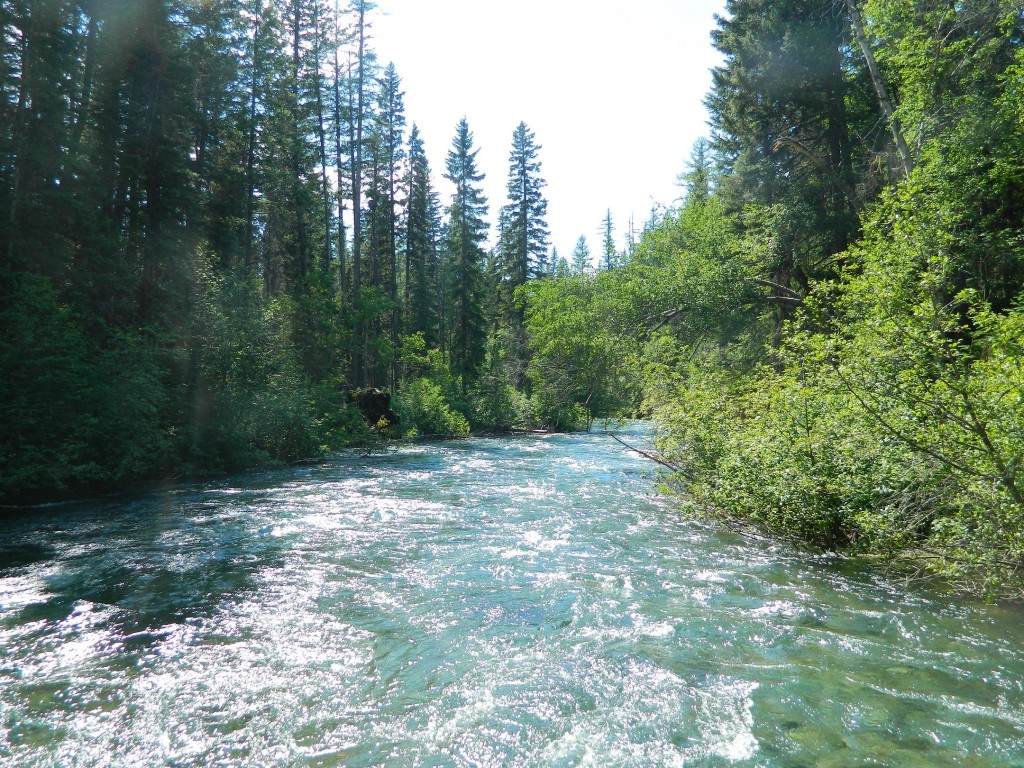 After spending a few zen moments at the shore of the lake, we took a bridge over the creek and entered more woods where a small dirt path led to the Kintla Ranger Station. And considering that there was a view of the lake from the front door, I think I can say that this station was not such a bad posting.
The other great thing about driving up to see Kintla Lake is stopping in Polebridge for something to eat. We usually stop at the Mercantile for some of their baked goods (delicious!) and this time we did stop at the Northern Lights Saloon for a refreshment – a Huckleberry beer in my case.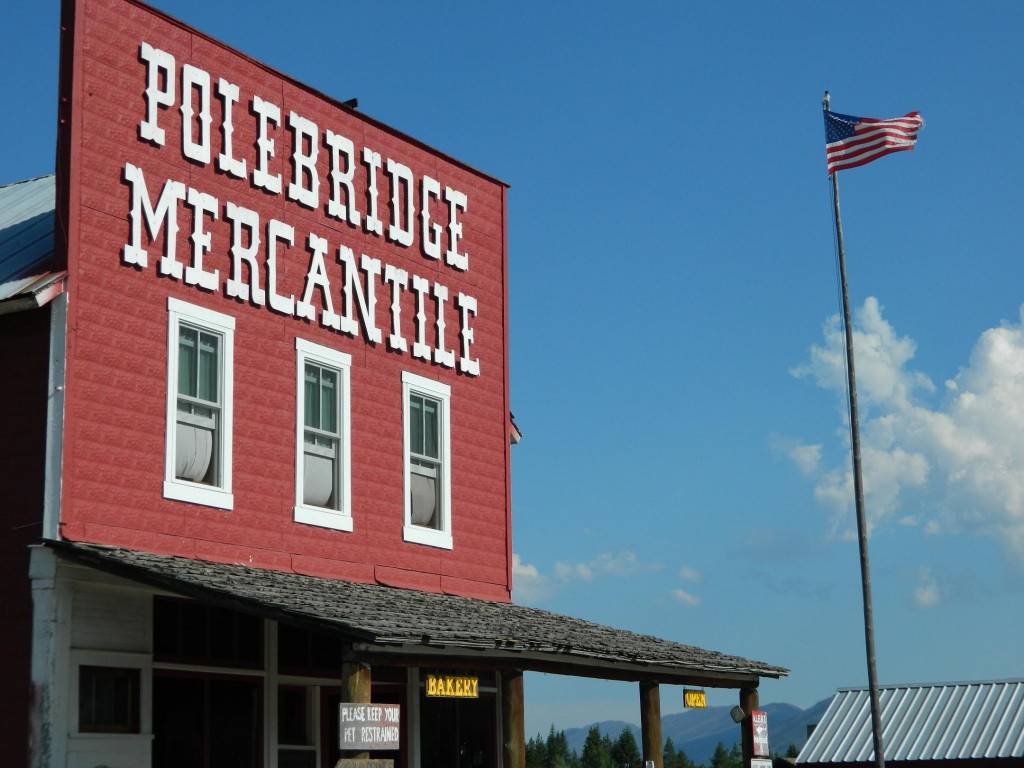 With the mountains and pine trees…Polebridge is a fantastic place to sit back and relax in the shade of the trees in the yard. the inside of the saloon itself (and the Mercantile) is small, but there are a lot of picnic tables in front. I could sit there for hours, except that it was getting time to get back. Not like there wasn't an equally beautiful drive ahead of us.