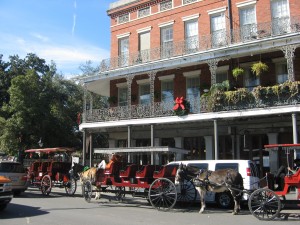 I just got back from a long weekend with my sister in New Orleans. And while I won't get into the trip just yet, let me just say that it was so much fun! I'm going through photos now (just got in this morning) and will have some stories to share and recommendations to accompany those photos. A few things to look forward to: music, beignets, food, more music and fun.
It was my first time to New Orleans, and I'm already looking forward to going back. And you know, it was kind of a last minute, random trip. I randomly texted my sister a week or so before Christmas, wanting a vacation but knowing it wouldn't be until after the holidays, and asked if she wanted to meet me there. When we talked, I mostly expected her to talk me out of it, but somehow we ended up talking ourselves into it.
But maybe that randomness made the trip even better.