It seems everyone is posting about the past year, which of course makes sense given that 2010 is all too rapidly coming to a close. And for the most part, it was a good year, which is only fitting that it was the end of the first decade of the new millennium. It was a busy year, with lots more travel than normal it seemed, but excellent. It might be kind of fun to recap a little here.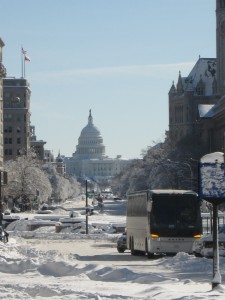 DC started off with a vicious winter. Who can forget the 2+ feet of snow the area had? I know I won't, unless of course that gets beat. I had four days off work, which started to lead to cabin fever, and the worst bit was I missed flying back to Texas for my mother's birthday (she marked another decade this year, but thankfully my godmother beat the storm from the mid-Atlantic). First because of the snow in DC, and then when I did manage to get a flight in…Dallas had a snowstorm. Granted, their six inches didn't seem to compare, but I know for them it was a lot.
Spring brought beautiful cherry blossoms and sent me outside. Especially after the winter we had, I spent so much free time outside enjoying the sweet, wonderful sun. It also, sadly, brought the passing of my cousin as spring headed into summer. But I was thankful I was able to go and spend time with my family during this time.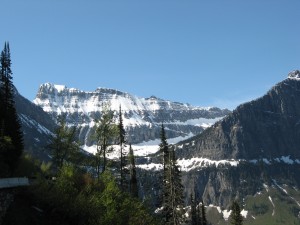 It was summer that brought all my travel. I first finally made it back to Montana, for the first time in three years, coordinating a trip with my sister and another cousin. And the snow seemed to follow me? I landed in 40 degree weather…in June. And even then the top portion of the Going to the Sun road was still closed due to snow. Oh well…it was still one of my favorite vacations ever. And the closure just meant we had to explore other parts of Glacier.
After Montana, I barely had time to unpack before I was sent off to Eastern Europe. I traveled to Lithuania, a country that I must admit had not been on my radar of places to visit but a place that absolutely and utterly charmed me. I would love to go back and have tentative plans to sometime take a Baltic tour. My trip back to the US proved my travel woes might not be over, but at least might work in my favor. My flight was canceled and I was forced to overnight in Denmark…poor me. Copenhagen was beautiful! If only all my travel woes could end up like that.
As I headed into fall, I made it back to Texas (finally!), took a tour of the Capitol building (another finally! after five years of living here), made it back to Pittsburgh for a vacation and not for any family events, and also managed to coordinate that trip with another cousin. I stayed with my wonderful aunt and uncle and met some cousin's new babies…the next generation. During this time, some good friends of mine bought a boat, so there were a few weekends spent out on the Potomac, though I know they're eagerly awaiting the start of warm weather again.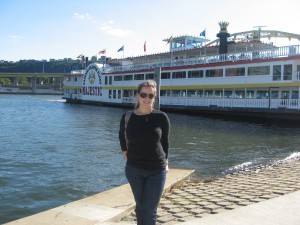 And lastly, during the holidays I made it back to Texas again for the Thanksgiving holiday, and (finally) bought some Christmas decorations for my apartment for my first Christmas in DC. Oh, and I guess I should also mention my sister and I started a new blog for our food passion. We started Grilled Fruit, to document the recipes and experiments we try out, tips we've learned and also periodically the few restaurants we've tried.
All of this while writing, of course. But whew…just recapping 201o wore me out a little. Oh, and I almost forgot! Speaking of writing, I also saw several great authors this year. I saw, and had books signed, by Orham Pamuk, Isabel Allende and Salman Rushdie. All of which were incredible events. And there were also the other festivals in DC (the Turkish festival, Adams Morgan festival, etc).
And if I have anything to say about it, 2011 is going to be just as fun. I already have one trip planned for January for a new city, just to make sure to start the year off right. I'll visit New Orleans with my sister soon, and I would love it if I could make it to Europe again. But if that doesn't happen, then at least maybe Canada. I also plan for this to be the year I finally make it up to New York, and also back to Virginia Beach. My grandmother is also having a big birthday this spring, so I'm looking forward to another big family gathering, and there's been rumors of an uncle's birthday bringing family back east.
What can I say? I love travel. Happy New Year!