I have talked about finding a community around a yoga studio before, but since November is often seen as a month for reflecting and expressing gratitude – and this year has certainly brought home how important certain people and things are for me – I wanted to express my gratitude for this space, The Mat Yoga Studio.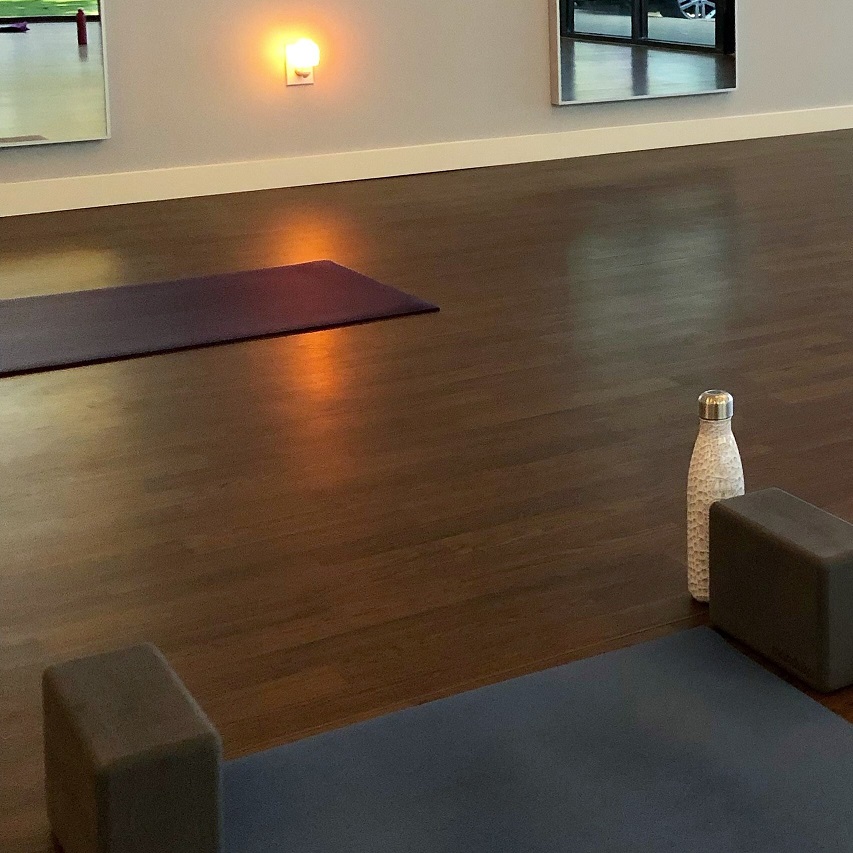 Like I suspect may be the case for many people, I didn't walk into my first yoga class expecting for the studio to become a community for me. Honestly? I don't think I thought to look for a studio as actively looking for a community. What I was looking for all those years ago was for a nearby studio with classes that worked around my schedule, and a variety of classes that would help me grow my practice. But over the years, this space has become so much more than a place for my physical practice.
Yes, it is a place for my physical practice too. But I feel I've grown through the numerous workshops offered, those that touch upon both a physical practice and yogic philosophy. I've become friends with so many wonderful people who have practiced next to me over the years, and encouraged to deepen my growth further by going through teacher trainings. So many good memories from those workshops! And my teachers and friends here have supported me when I've dived into to new adventures and been there for consolation through mine and other friends' losses.
Before this past spring, the studio was already a welcoming place in a busy world. Sometimes just walking in and being welcomed by the teachers and friends, and taking a deep breath was all I needed to relax into a practice. And after the pandemic began and I took class at home, I was grateful for The Mat for continuing to offer class – and space – virtually, to have that option and to have it real-time.
Just yesterday I took one an online workshop and was reminded of how grateful I am that the workshops have also transitioned online, as have the events I have come to schedule my afternoon around when it rolls around (i.e., yoga and book club!). Now it's logging on and I can still experience that joy of seeing those familiar faces and learning alongside each other. I am happy to see the holiday classes that have now become one of my traditions will still be offered online and we can all still practice together – virtually – on Thanksgiving morning.
This is the part of a series of posts for The Mat Yoga Studio, sharing my thoughts and observations as a student only. The views and opinions are my own.