One last evening in Paris. My last evening in this city I love and that means so much to me. After almost 10 years since my first visit, one more evening is not nearly enough.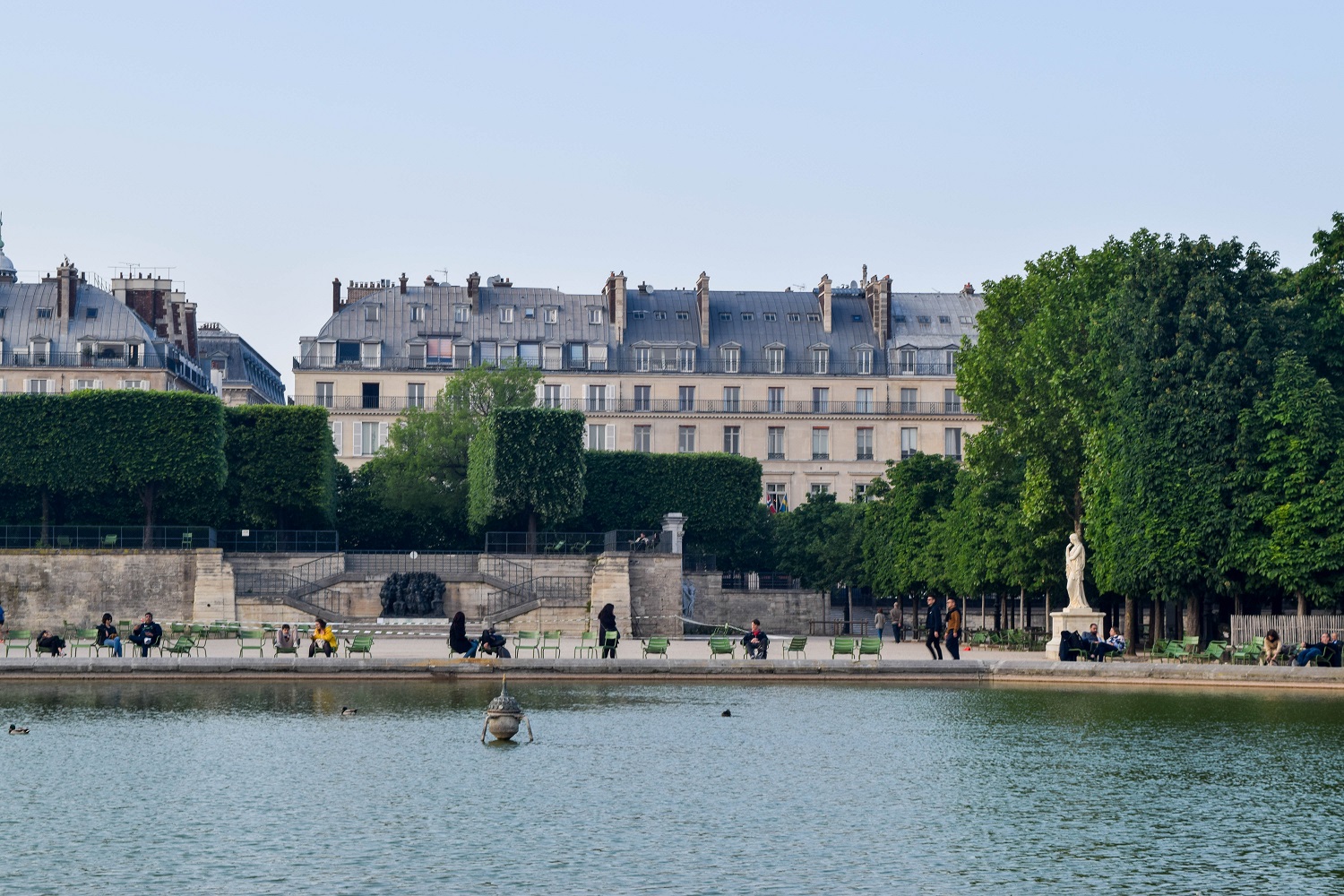 But I enjoy this night, this soft, pink-gold evening. The rain cleared to give me this most wonderful of evenings in the Jardin Tuileries, the garden of royals. I sit in one deep-backed green chair and watch ducks gliding on the water in front of me. The traffic from the Rue de Rivoli, the Quai des Tuileries and the nearby Place de la Concorde are only a hum here in the magic of the garden.
The magic of this garden. It's whispered name that slips easily out of one's lips, even those without my love of the French language, I'm sure. The Tuileries. It sounds almost like a song.
I make my way, slowly, to the other end of the park where the Louvre lays sprawled out in front of the entrace. It beckons me back to the treasures it guards, even if I have already spent hours there. Like Paris.
Reviens.
Come back.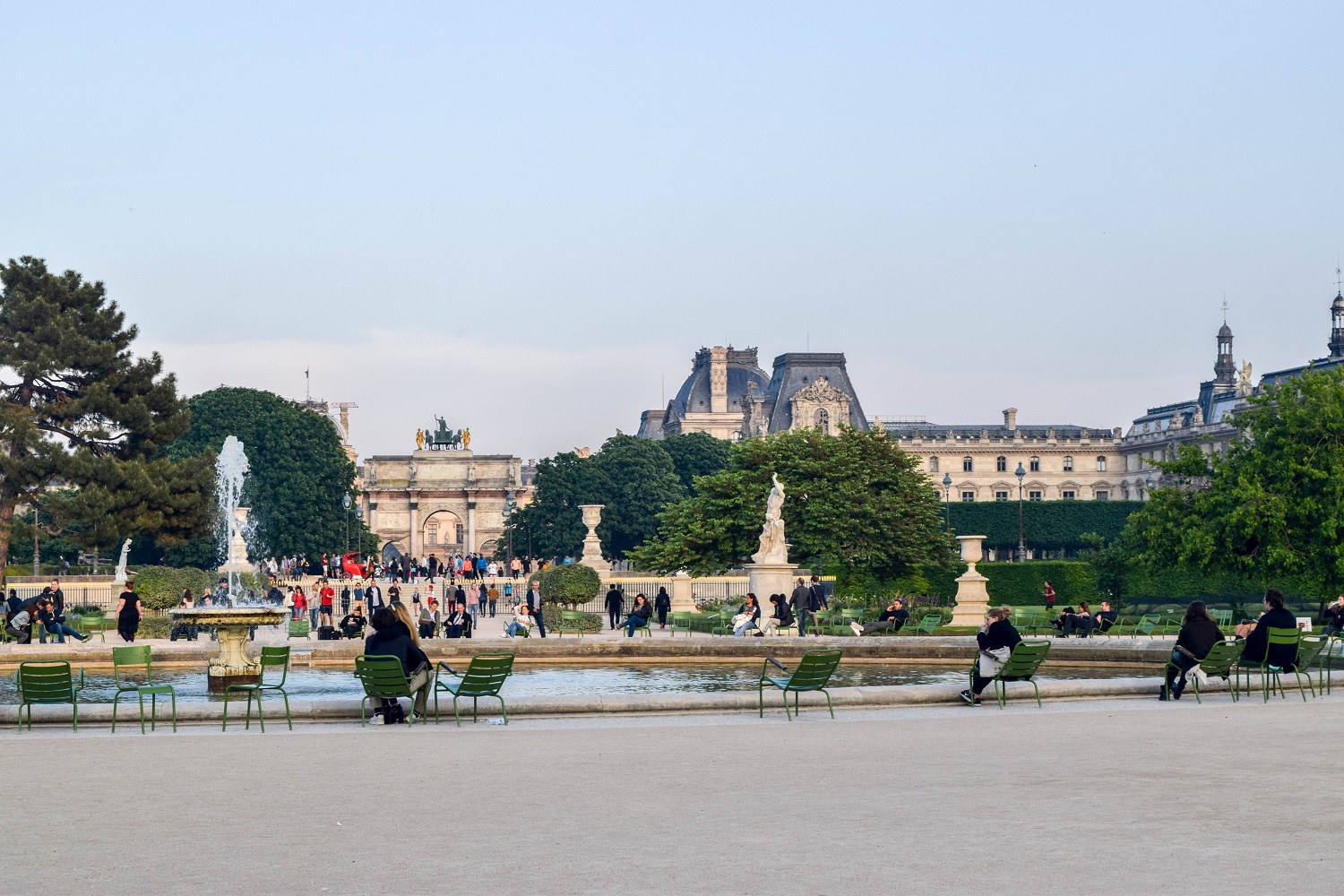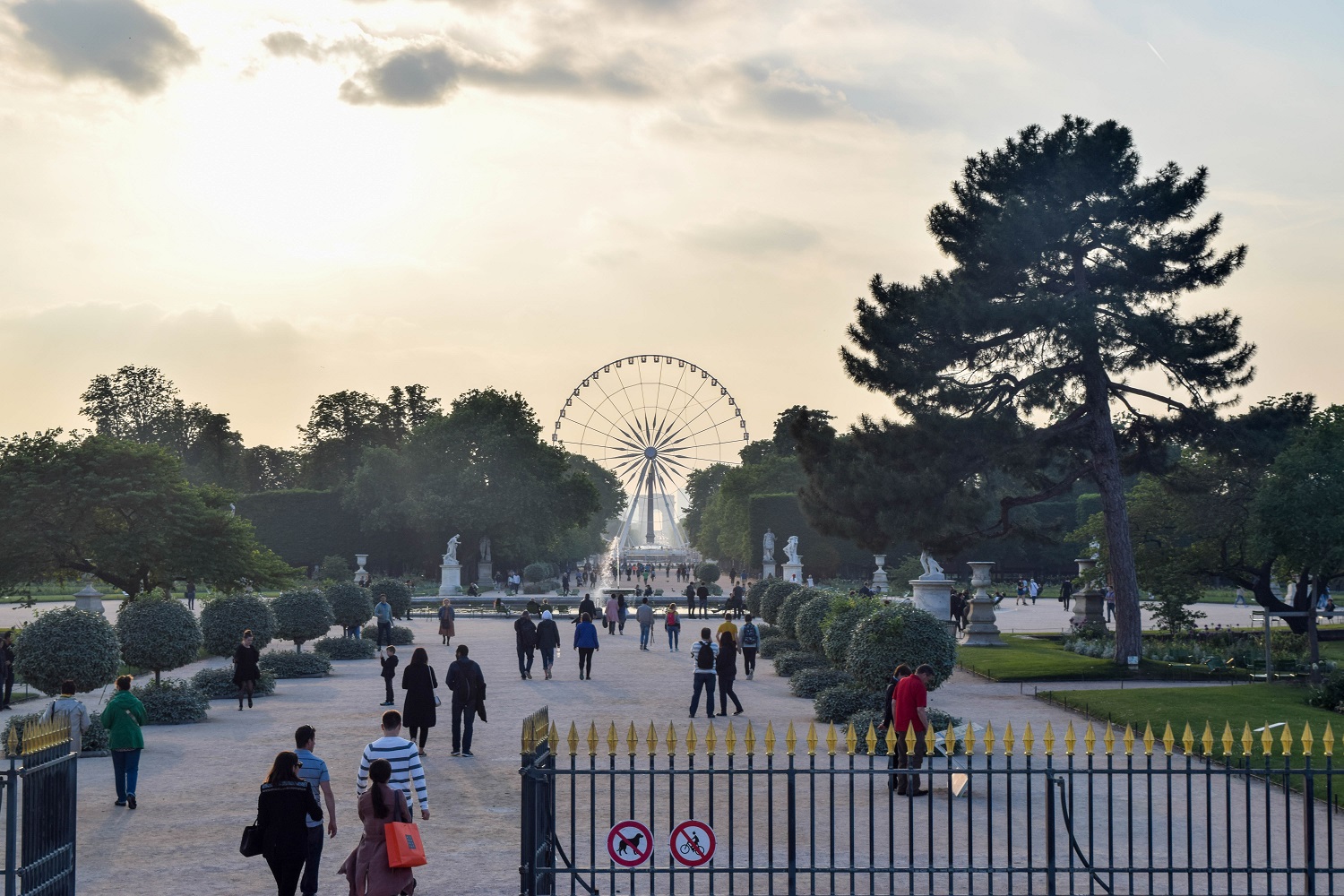 The palace-museum is bathed in a soft light behind the evening's long shadows. It's still spring, but in this part of the world the afternoons stretch into long hours before night settles. Time for another glass of velvety red wine, a table side drink to listen to the French speak quickly next to me. Maybe I'll understand some words, maybe I won't. But it will all be music.
I take one last look before I walk to the Seine. The sun low, but the park still inviting. People stroll among the statues and the sides of the promenade draw in to the horizon to meet at the Ferris wheel with a faint Arc de Triomph just in the distance.
So much history. So much beauty and art. I whisper the Tuileries to myself, though I'm not likely to forget this garden and this moment. I like the way the soft letters follow the hard T feel and sound. And with the breath I use to say the garden's name, I also say goodbye to this place.
No, not goodbye. But à bientôt.