I am not a beer drinker, not really. And it's not because I don't like it. I have had some really delicious beers, though usually having been steered in their direction by friends more knowledgeable. So when friends invited me to join them at the Big Texas Beer Festival, I saw it as an opportunity to taste some local brews (and not so local), and expand my knowledge.
That and of course it also sounded like a fun time.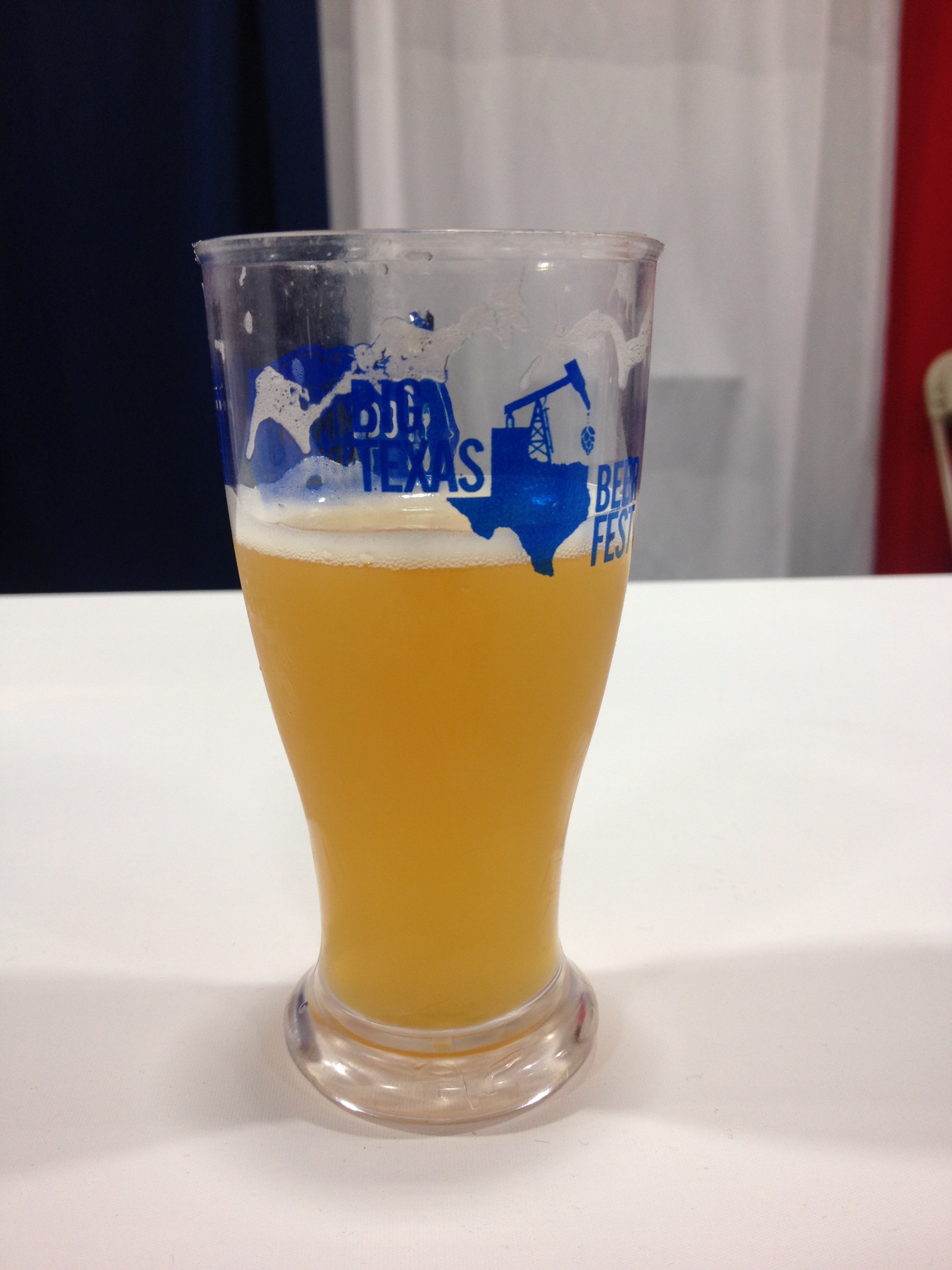 It was also a chance to taste some very unique and interesting flavor combinations. And while delicious, I think they were better suited to the small tasting glasses. I am thinking most specifically about Armadillo Ale's Brunch Money (and you don't get much  more Texan than armadillo). Yes. This beer was brunch in a glass, and gave another meaning to drinking your meal. The first inhalation brought you the smell of coffee, waffles and maple syrup and a hint of bacon. And then the taste? Coffee and maple syrup. How do you even make that into a beer?
Of the other unique flavored beers, the one that stood out to me and that I wouldn't mind having a glass of while sitting out on a patio somewhere was Lazy Magnolia's Southern Pecan. While not a Texas brewing company, this definitely had the sweet, very slightly smoky flavor of a pecan. With a name like Lazy Magnolia and pecans in their brew, this was definitely a very Southern beer.
Then there was 903 Brewer's coconut beer that tasted strangely healthy, most likely due to the fact that it tasted more like coconut water with a hint of beer. I will say that the first couple of sips I thought "hmm…this is unique and light," and that was that. But the taste became more and more pleasing. As I neared the end of my tasting glass, I kind of wanted more. It was one of the few I had that I think I'd enjoy a full glass, especially on a hot summer day (and we will definitely be having plenty of those coming up!).
We wrapped the afternoon with a little bit of live music and food trucks. The tofu Korean taco from ssahmBBQ was delicious! There was a little bit of spice, a little bit of crunch, freshness from the cilantro cutting through all of that, and a great, somewhat smokey flavor. Food trucks make appearances at lots of events around town, and I will definitely be keeping my eye out for these guys.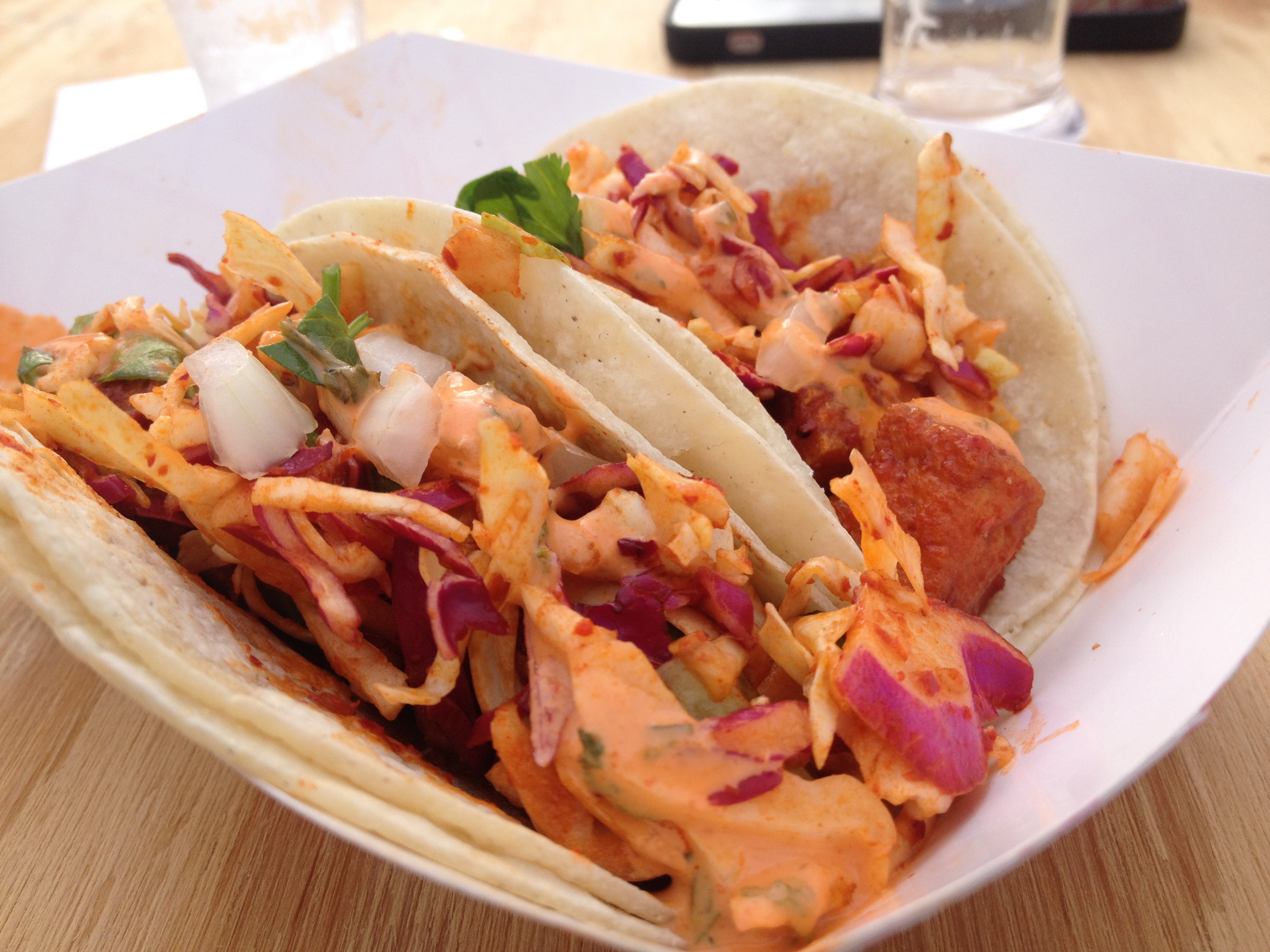 If you're around next year, I would recommend getting together with some friends and spending the afternoon tasting some great things Dallas has to offer. Just beware of the line to get in. It went quickly, but the challenge was to find the end. And that was before starting the tastings! The line snaked around the trees and entrance walkway, but then also snaked inside of itself. You had to cut through the line in order to get to the back of it. Either the person who first turned it that way had started their tasting early, or it was an attempt to give people waiting something to talk – or tweet – about. In that case, they were successful.