Clearly, as evidenced by my last very brief post, I was recently at the beach. I didn't write much more in my last post, as I was still operating on that relaxing feeling that comes only with visiting the ocean – that gentle lull one gets put into after watching, and listening to, the ocean waves brush up against the shore again, and again…and again.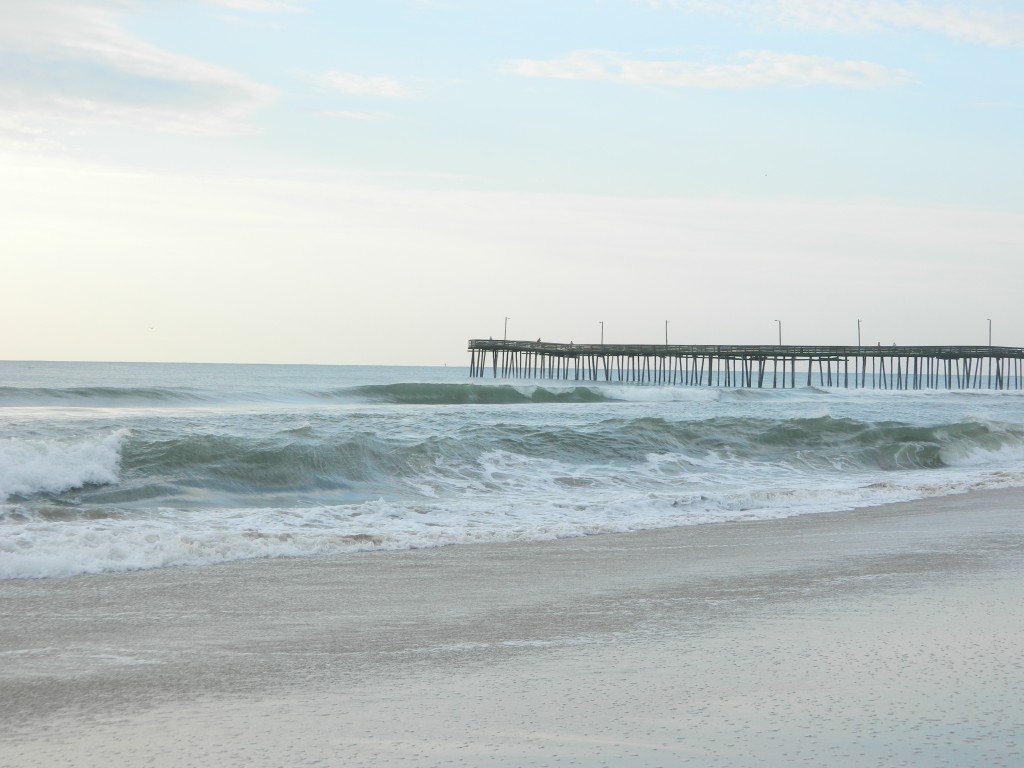 Sigh. I'm already more than ready to go back.
My trip to the beach was relaxing. Taking the train out I had no need to worry about traffic, about what if we were delayed by crazy beach-going traffic on the way out of the city. Or on the way into the beach. Okay, so I did have to worry about that last bit on the final leg of my trip, but I figured it was early enough in the day the city-dwellers had not even made it out of the Beltway.
And I was right. After reading nearly half my book on the train ride there, I dropped my stuff off in my room and walked immediately to the beach where I first enjoyed a glass of champagne, a delicious salad and the first air show of the weekend. Because as it turned out, there was a big festival at the beach that weekend that included a Blue Angels air show, among other fighter planes, helicopters and music (oh my!).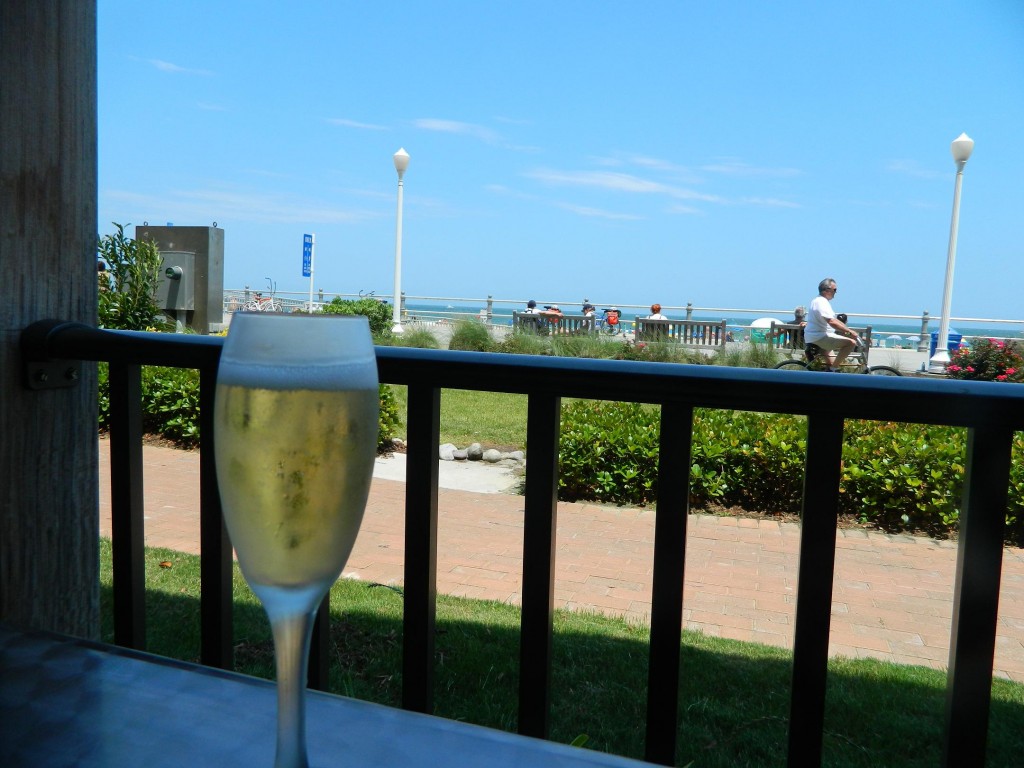 After walking along the boardwalk some, leaning against the railing and watching the waves and the sporadic fighter plane flying overhead – I had not even bothered changing out of my traveling clothes that first day – I then turned off the boardwalk for window shopping and ice cream. Which is really how one should spend a bright, sunny afternoon at the end of the week anyway, right?
That first night we attended a concert right on the beach. Can you think of a better Friday night? Glass of wine, sand between the toes and live music feet away while to the left of you the ocean continues rolling in and dragging back out.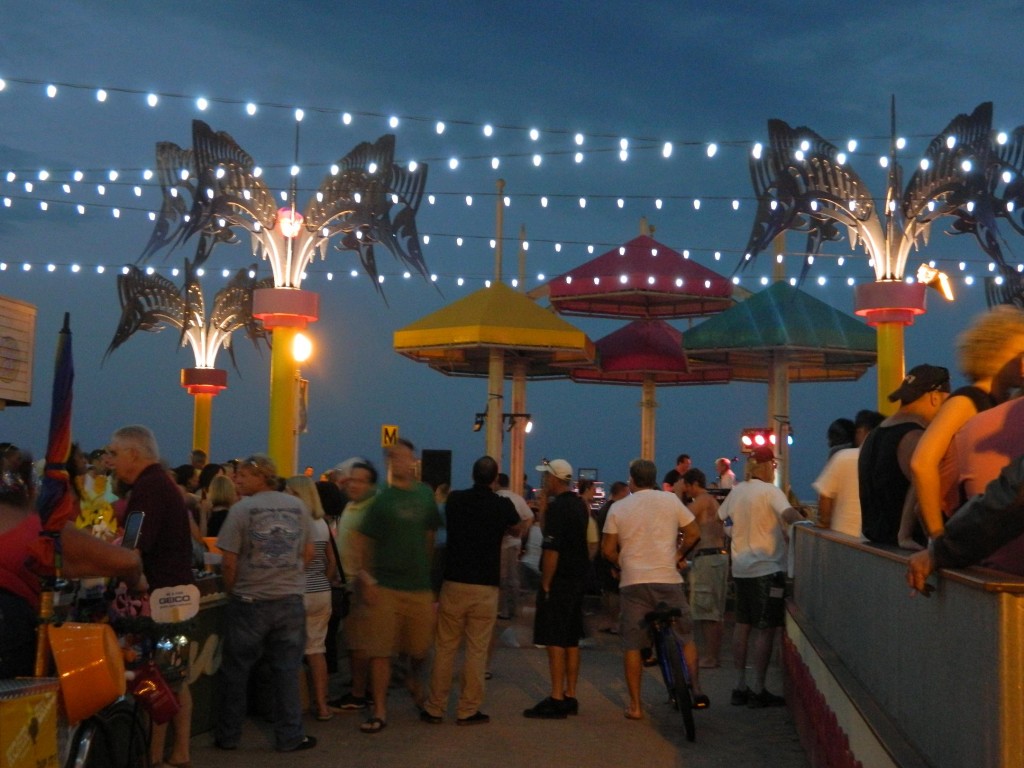 It was a hard day to top, but the weekend did try. Saturday I spent the afternoon back on the beach watching the full air show, including the full Blue Angels show, which was, in a word, incredible. Not to mention that both Saturday and Sunday began with sunrise walks along the ocean, feet immersed in the ocean with very few people around on the sand. There was also another concert Sunday (I skipped the one Saturday after it started raining), and an impromptu boardwalk dance party.
Now that was how a summertime weekend should be spent.